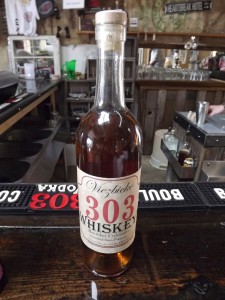 Colorado is known for seasonal activities such as skiing and hiking, but there's something more unique you can do there any time of year. The craft spirits business in Colorado is booming, and you might want to hit the road (not while you are drinking, of course) and check it out. All of these distilleries welcome you to arrange visits and tastings.
Boulder Distillery, Rob's Mountain Gin-Boulder
You can fly into Denver from just about anywhere. Once there, you're less than an hour's drive from Boulder. The Boulder Distillery and Rob's Mountain Gin share a location, so you'll be able to tour and taste lots of spirits in one visit.
Boulder Distillery makes 303 Vodka and 303 Whiskey. Steve Viezbicke makes the vodka out of potatoes, using his grandpa Pete's recipe and local potatoes. It's Steve, however, who has brought infusing this vodka to a new level. The choices will change seasonally, but you can be sure customer favorites (such as pickle and vanilla) will always be available.
Rob's Mountain Gin is made of grain, with a high botanical profile that includes things like basil and peppermint. The Growing Gardens Gin from Rob's is one of the most unique products you will find in Colorado because it is made with herbs from a community garden. All the profits from this blend go to Boulder's not-for-profit Growing Gardens organization.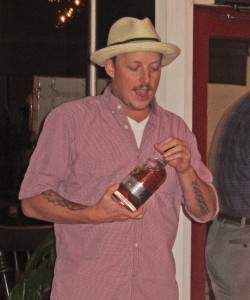 Peach Street Distillers-Palisade
Take a scenic four-hour drive to the other side of the Rocky Mountains and you will be in Palisade. You will find lots of fruit groves and vineyards here and Peach Street Distillers is incorporating them into their products.
Rory, Bill and Dave make up the trio of friends who decided to start distilling spirits with fruits from this spot, located at 4,700-feet elevation with intense sunlight. They also use sweet corn from Olathe, a nearby town. With this local produce they produce Goat Artisan Vodka, made from the corn; brandies, including the popular Jack and Jenny Peach; and Jackelope Gin, using several types of juniper berries, all of which are hand-picked.
Peach Street Distillers also released the first bourbon made in Colorado. It follows the guidelines at more than 51 percent corn; aged for at least two years in American oak barrels which are new and charred; and does not contain any flavor or color additives.
Peak Spirits-Hotchkiss
You will only need about an hour-and-a-half to get to Hotchkiss from Palisade. As with many of the distillers in Colorado, Peak Spirits is also all about location. In this case, it's water at this location that makes the spirit. The water comes from the Caprock formations high on the Grand Masa and it's said to be one of the best-tasting around.
Peak Spirits makes organic vodka, grappa and eaux-de-vie, but it is the gin that they have become most famous for. The base spirit of CapRock Organic Gin is apples, specifically Jonathan and Braeburn apples. The apple spirit is then blended with an unusual combination of additional fruits, spices, seeds and even buds. Then a dozen more botanicals and two juices are added in the final distillation. The finished gin is 41 percent alcohol and unlike any other you've tasted.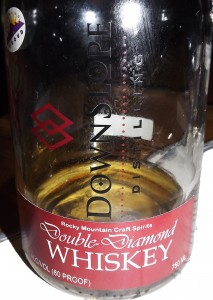 Downslope Distilling-Centennial
It's time for another ride through the Rocky Mountains and into the plains of Colorado as it will take you about five hours to get from Peak Spirits to Downslope Distilling in Centennial.
Mitch Abate and Andy Causey began as home brewers before they decided to focus their talents on making high-quality distilled spirits. They spent a lot of time researching around the country and perfecting the techniques they would use to produce Downslope's spirits. They've got it down so well, in fact, that they now hold a Distillery School to teach others.
Downslope Distilling makes Cane Vodka (which is gluten-free), with sugar cane from Maui; Pepper Vodka with the Cane Vodka base; Grain Vodka from malted barley and rye; and Double Diamond Whiskey. There is also an assortment of rums, starting with the White Rum, which also comes in Vanilla and Spiced versions, and continuing with aged Gold and Wine Barrel rums.
Leopold Brothers-Denver
In less than a half-hour from the time you leave Downslope Distilling, you can be at Colorado's largest distillery, Leopold Brothers in Denver. This experience will be quite different than the others you have gone to as the product line and production facility are on a much grander scale.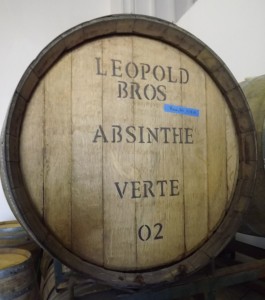 The Leopold brothers are Todd and Scott. They actually moved their distillery from Michigan to Colorado in 2008. Fruits are big in the bases for their spirits, especially the brandies and the liqueurs, though the Three Pins Alpine Herbal Liqueur was a medalist at the San Francisco World Spirits Competition and shouldn't be missed. Another award winner that's just as unusual at a Colorado craft distiller is Absinthe, a high-alcohol spirit made in 19th-century Europe.
If you are looking to pick up some old standards before ending your Colorado spirits tour, you can certainly also find those at Leopold Brothers, where they produce Silver Tree Vodka, Leopold's Gin and an assortment of whiskeys.
To learn more about this growing industry in the Rocky Mountain state, check out the Colorado Distillers Guild website.