There are so many incredibly innovative apps on the market today that anyone with a smartphone can plan, manage, enhance and increase their vacation possibilities by utilizing a few of them. Whether you are dreaming of an outdoorsy vacation or one of lavish luxury, there is an app for your smartphone that will get you there.
___________________________________________
Outdoor Vacation? There's An App for That!
Before current technology became so widespread, an outdoor vacation meant toting along a few area maps to make it easier to find your way around the wilderness. However, now outdoor activities such as cycling, camping or even hunting and fishing have helpful apps to go along with them.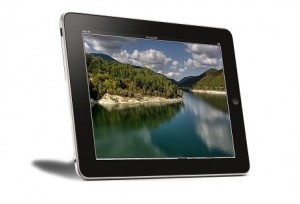 TrailBehind
If you need a better way than the traditional array of maps to find your way through the woods, check out TrailBehind. TrailBehind helps the outdoorsman, or woman, find local hiking trains, nearby mountains to climb and even campgrounds where you can pitch a tent.
iSolunar
This is a highly acclaimed app for best hunting and fishing times, anywhere, anytime, globally. Using your iPhone's GPS feature, iSolunar helps to pinpoint your specific longitudes and latitudes, determines peak feeding times, and helps you to get the best experience out of your vacation hunting or fishing expeditions.
RiverGuide for Kayakers
The RiverGuide for Kayakers may be one of the only paddlers app available, but no worries – this is definitely the only one you will ever need. Over 11,000 stream-flow gauges across the United States help keep you up to date on current conditions on nearly every river and waterway  that you can input. It also has a news element where users can check the latest developments in whitewater, canoe, sea or rafting from all around the world.
Army Survival Guide
No sense heading into the wild outdoors without being prepared for the worse case scenarios. Mother nature doesn't always play by the rules. For this reason, check out an app known as Army Survival. Having this app will help reassure you and your fellow travelers of having quick access to the information that you need such as basic survival first aid, poisonous plants recognition, dangerous animals and so much more.
___________________________________________
Luxury Getaways? There's An App for That!
When you want a vacation without stresses or disorganization, there are some highly helpful apps you can load up on your smartphone before heading out.
GateGuru
The GateGuru app is available on iPhone and Android. GateGuru combines a travel companion app with an airline agent in one. Over 120 airports across Canada, Europe, Asia, and the US are available. Users can also view their Tripit and KAYAK itineraries as well as check for vitally important airport security and wait times.
OpenTable
Another free app available on both iPhone and Android smartphones, OpenTable will help travelers quickly find the restaurant and dining establishments of their dreams, no matter where they are traveling. With over 15,000 listings in the US, the UK, and Canada, find five-star fare with the press of a button.
iTravel
Lauded as one of the most versatile and popular travel apps around, iTravel is considered an endless source of travel guide information, as well as an open-source world map. Users can download the map of an area they are heading to and plan their activities around available sites, look for accommodations and enjoy a prepared and luxurious vacation. Regardless of your travel needs, the chances are good that someone has an app that can help encourage an easier user-end experience. Head to the app store for your device before you head off to your next travel destination.