You've walked Canyon Road and enjoyed Indian Market in Santa Fe. You've soaked up all the spirituality you can in Sedona.
You've driven through the lunar coyote-and-roadrunner landscape of Monument Valley and seen Albuquerque's Balloon Fiesta, but you still can't get enough of the Southwest. For many people, the Southwest holds an allure that's tough to pinpoint, but undeniably addictive. Perhaps it's the hundreds of sunny days, the dry warmth, the delicious spicy food or the infinitely beautiful and colorful people of the Southwest. The ancient cultures certainly add something to the level of spirituality here, as do the amazing snowy peaks of the Rocky Mountains, which overlook vast deserts.
But if you think you've seen and done it all in the Southwest, there might still be more to explore in these five offbeat destinations.
Truth or Consequences, N.M.
Few people have ever heard of this tiny New Mexico town, and even fewer have actually been there.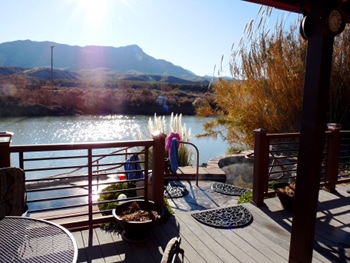 Until now, T or C, as it is known locally, hasn't been much more than a strip of gas stations and archaic motels along Interstate 25, but that's all about to change as Spaceport America continues to be built just south of town. Someday, T or C might be a booming metropolis, and that's precisely why you should see it now.
T or C's biggest draw is its stunning location right along the Rio Grande. Geothermal activity here has also produced natural hot springs, which a number of small resorts and motels have capitalized on — the best of them being the River Bend Hot Springs, a funky but comfortable motel on the riverside with its own private bathing pools that overlook the Rio. Just a few miles north of town, Elephant Butte Lake is one of New Mexico's most popular recreational areas.
El Paso, Texas
El Paso has never really gotten a fair shake. Sure, it's an outpost town and it's located right next to Mexico, and yeah, it's a little bit surly.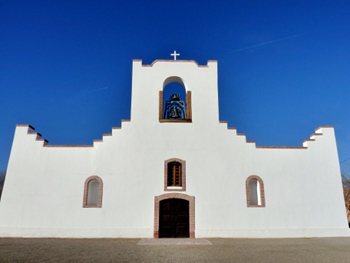 But El Paso is really quite fascinating if you take some time to get to know it. This historic crossroads celebrated its own version of Thanksgiving, known as "La Toma," some 50 years before English settlers had landed on Plymouth Rock, and it is home to several Native American tribes, including the only pueblo tribe in Texas, the Ysleta del Sur Pueblo, all of which can be visited along the nine-mile Mission Trail through South El Paso. The city also offers some wonderful examples of turn-of-the-century architecture, including the grand Camino Real Hotel, where local residents used to sit on the roof to watch shots being fired across the border in Ciudad Juárez during the Mexican Revolution.
Flagstaff, Ariz.
If you've ever driven through Northern Arizona on the way to or from somewhere else, you've passed through Flagstaff. In fact, you might've even stopped off for gas or to grab a bite of fast food.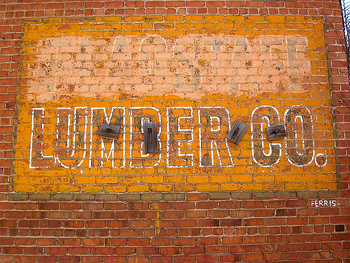 Most people skip over Flagstaff altogether because of its proximity to spiritual Sedona and the Grand Canyon, but Flagstaff is actually an interesting little mountain town. Sitting at the foot of the pointy San Francisco Mountains, Flagstaff is pure high desert and once thrived on a lumber trade that can be evidenced in its early 20th century industrial brick-and-mortar architecture and old railway depots.
The Lowell Observatory on the west side of the city was where Pluto was demoted from "planet" status, and its selection of telescopes are open to visitors. Flagstaff is also home to a couple of unique museums, a historic 1904 home at the Riordan Mansion State Historic Park, and the 200-acre Arboretum botanical park. Flagstaff also provides a gateway to tons of outdoor sports, including skiing, hiking and mountain biking, and its burgeoning nightlife scene relies on hip, laid-back breweries and grills.
Bluff, Utah
Anyone that has ever been to the tiny village of Bluff, Utah is probably raising their eyebrows right about now.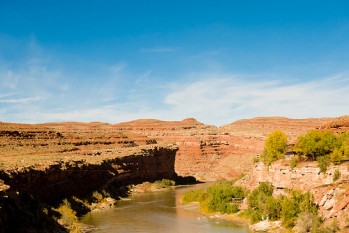 With a regular population of only 320 people, Bluff is not even a tick on the radar and sometimes doesn't even appear on road maps. So why does it make this list?
There's nothing to do and very little to eat in Bluff, to be sure (except the Twin Rocks Cafe, which sits right underneath the town's iconic double-spired limestone rock formation) — it's what surrounds Bluff that makes it a great place to go. Miles and miles of serene desert stocked with amazing wildlife and geology, deep canyons, hiking trails and prehistoric petroglyphs, not to mention the San Juan River, which flows right through town, with Bluff providing the perfect put-in dock for river rafters.
Pagosa Springs, Colo.
Pagosa Springs is quite possibly the best hidden gem in the entire Southwest. Tucked away in a mountainous pocket of southwestern Colorado, Pagosa Springs is named for the natural sulfur springs that bubble up along the banks of the otherwise icy San Juan River, which has its headwaters in the mountains above town.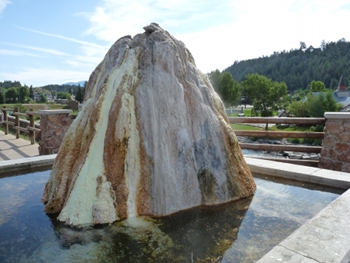 Here also is the Continental Divide, great skiing and outdoor sports and a weird little mountain town that once thrived on a now-defunct mining industry. Pagosa is a one-street town, but that street winds its way around the mountains following the river and is packed with an oddball collection of shops and restaurants and even an old cinema, the Liberty Theatre, which dates back to 1919.
The best reason to go to Pagosa is for the skiing at Wolf Creek, which is among the best powder in Southern Colorado, and to sit and soak at the restorative hot springs, which have been funneled into the lovely Pagosa Hot Springs Resort, with numerous quaint pools overlooking the riverside.