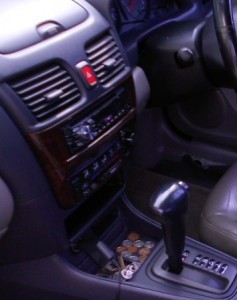 With thousands of cars available from a multitude of car rental companies how do you really decipher which one is best for you? Firstly, sit down prior to your intended vacation and go online, then summon the car rental companies to your finger-tips and make your demands.
Online
Like everything else, you need to go online and surf the internet to find a car rental deal. There are major websites that cater to car rental comparisons such as Expedia, Kayak, Priceline and Orbitz. Websites that are specific to car rentals are Consumer Affairs Car Rental, Vroom Vroom Vroom, and Carrentals.com, which break down the rental service by different factors such as location, car type and airport location.
The Early Bird
When online, look for deals where you can reserve the car without paying up front. That way, you can keep looking for better deals without passing something up and trying to remember where you saw it. For ease, choose a website that will do the car hire comparison for you, they generally keep money the priority of the search unless otherwise stated.
Prepay or Not to Prepay?
When you finally get a deal that meets your needs, you need to pay attention to the payment plan. There are two very distinct prices available on most car rental sites. One is the prepaid price and the other is the price you will pay upon pick-up. The price difference between these two figures can be quite large. But before you simply click the cheaper option, there is something you should know: Prepaid cars are nonrefundable, so if you change your mind – too bad! However, the good thing is, once you've booked your car type, you could get an upgrade if that particular type is not available on the day – which seems to happen more than it used to.
Coupons and Codes
Other than belonging to a national association such as AAA or AARP, there are other ways to get discounted car rates. One of the best ways is to switch on your laptop and type in car rental discounts and codes. A whole host of sites appear that offer various discounts and deals ranging from a percentage discount to a freebie like a free car seat for a child. If, however, you are partial to one particular car rental company, simply type the name first and then discount and codes – try adding the year to avoid going to out of date offers.
You can even sign up for email alerts from your favorite car rental company in advance of your desired rental period as they tend to send out special deals via emails to subscribers. You can now check "Groupon" rates on car rentals.
Off Site Pick-up
Picking up your car rental at the airport as your chosen location automatically means you are paying for the convenience of being closer to your departure or arrival gate. Nowadays, a majority of car rental companies will have a shuttle to bring you to their car rental doorstep at the airport encouraging you not to pick-up your vehicle from another location outside of the airport. But if you were to choose the next available location to the airport you will see the original quoted rate reduce. First decide if the cost of the taxi ride to the rental premises is worthwhile before skipping the airport location.
What's the Deal?
Needless to say, when something strikes you as being the best deal ever – read it and read it again. We all know the fine print is where the deals are made or broken. Make sure all fees, taxes and whatever other add-on's are included in the figure that has caught your eye and there are no surprises when it comes to swiping your credit card.
When looking to rent a car for a couple of days check the rate for your desired days and then look at special deals on weekly rates – sometimes it's cheaper to rent it for a week rather than a few days. Also, bear in mind that weekend rates are more expensive than weekdays.
So, the next time you decide to hit the road, plan in advance, take your time in sifting through the deals, codes and discounts available online and go over the deal you want with a fine-tooth comb before you get hit in the wallet.