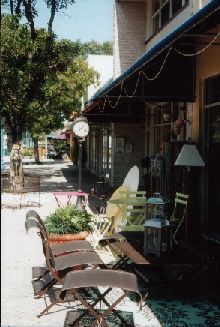 The origins of its name are shrouded in some mystery: Delray Beach is said by some to derive from Spanish colonial times, while others suggest an even wider range of possible roots. What there is no doubt of nowadays is that this once sleepy southeastern-Florida coastal town has emerged to make its mark as a regional destination with its own distinct highlights. How it has managed to do so reveals a dedication to preserving the finest of its past while looking to the future by encouraging local fine dining, cultural, outdoor and active attractions along this stretch of Florida's glittering shoreline.
What to See
Delray Beach stretches inland and eastward from the Atlantic for several miles, but most points of interest lie within easy walking distance or at most a short drive from downtown Atlantic Avenue, its main boulevard. Park along one of the side streets of Atlantic and west of the Intracoastal Waterway, then explore further on foot: there are informational map stations at points along Atlantic and elsewhere in case you need to improvise your route or get further directions. You can also rent a bike and get around fairly easily—if you do, remember to bring along adequate hydration and apply sufficient sunblock for the day on your exposed areas. Yet another option for getting around which provides unique insight to the area is the Historic Trolley Tour (Tel: (561) 243-2577), operated by the Delray Beach Historic Society. This takes place on the second Saturday of each month, beginning at Cason Cottage (see below) at 10:00 a.m. The trolley takes you through residential areas of the town's different districts, stopping at points of historic and architectural interest. If you decide to get around on your own, try to include some of the following highlights for your own personal postcard of the town:
Old School Square Cultural Arts Center – Just off Atlantic Ave., this is a collection of several museums in restored school buildings dating from the early part of the last century. The Cornell Museum of Art & History hosts periodic art exhibits. During its season, the Crest Theatre showcases local and national live performances. 51 N. Swinton Ave.; Tel: (561) 243-7922; www.oldschool.org
Cason Cottage – Travel a block north of the cultural center and you will arrive at this restored Victorian-style home which now serves as headquarters for the Delray Beach Historical Society. Wander from room to room to gaze at relics of past local life and landmark events. Periodic displays feature the town's architectural development over almost a century. 5 N.E. 1st St.; Tel: (561) 243-0223.
The Colony Hotel – As you proceed further north on Atlantic, stop in at this landmark Mediterranean revival style hotel that opens in winter months only. A glimpse at the lobby areas provides a snapshot of the high resort style of the early decades of the past century. 525 E. Atlantic Ave.; Tel: (561) 276-4123.
Sandoway House Nature Center – Another imaginative use of an early period Delray Beach cottage, Sandoway House is a small jewel that serves as home to living members of the local natural environment ("tortoises to sharks", among other marine life), while also organizing ecologically themed events each year. Take time to also tour their extensive shell gallery. 142 S. Ocean Blvd.; Tel: (561) 274-7263; www.SandowayHouse.com
What to Do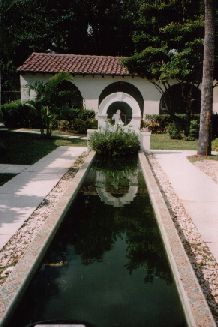 The town's diversity includes three miles of gorgeous, uncrowded beachfront, plus: small but well-located parks, outstanding tennis courts, golf courses and biking and running trails. With this and more, Delray Beach has a fine mix of land and water based activities to choose from.
Seagate Beach – About ½ mile south of Atlantic Ave. at Rte. A1A, you'll have access to many types of water sport including surfing, sailing, kayaking, windsurfing or snorkeling. There is also a sunken Spanish galleon about a half mile offshore if you decide to scuba near here. Delray Beach Municipal Beach (340 S. Ocean Blvd.; Tel: (561) 243-7352) is an idyllic, quiet strip of shoreline, but if you want to get active on the sands there are also volleyball courts.
Underwater adventure – Scuba and snorkeling gear can be rented from Force E (222 N.E. 13th St.; Tel: (561) 330-3535); the shop is PADI affiliated and provides instructions and certifications through that organization. Charters are also available. Another scuba outfitter in town is The Scuba Center of Delray (885 S.E. 6th A.; Tel (561) 278-7020), which offers instruction in self-paced dive classes personalized to fit your schedule, multi-lingual instruction and classes for deep, night, nitrox, drift, photo and more (including a full line of rental equipment).
Biking – There is a bike path in Barwick Park and a special oceanfront lane along A1A. Try Richwagen's Bike & Sport (201 W. Atlantic Ave.; Tel: (561) 276-4234) for rentals, hourly or daily rates available. They also provide maps.
Tennis: If you visit in winter, you can luck into attending tournaments hosted by the Delray Beach Tennis Center (201 W. Atlantic Ave.; Tel: (561) 243-7360): professional luminaries such as Andy Roddick are among the top ranked athletes who occasionally train here.
Where to Eat
Delray Beach can never be accused of lacking for culinary choices. In fact, Atlantic Avenue—along with several of the streets that intersect it–provides a virtual cornucopia of global dining options. What's more, the price range is just as broad, with small takeaway spots and quick outdoor cafés nestled in amongst the pricier establishments. This makes the town ideal for spending a day parked in just one or two locations while you visit points of interest, shop, browse, stroll and then just snack or indulge your gourmet taste-buds. Some of the tastiest and most imaginative cuisine choices can be discovered at the following establishments, all of which also boast a lively and equally imaginative dining environment:
Cabana El Rey – a popular and stylish establishment that bills its cuisine as nuevo Latino. Dishes to look for in this category include their Salmon a la Zarzuela, Pollo con Camarones, and Coredero a La Parrilla, but there is also a wide range of traditional items and a wonderful selection of aperitifs and tapas that may have you full (try the mariquitas or camarones de coco). They also happen to serve the finest mojitos this side of Havana (105 E. Atlantic Ave.; Tel: (561) 274-9090).
Dada's Restaurant – combining culinary and artistic endeavors all under one roof, Dada's menu is as eclectic as the art movement it dedicates itself to – you can sample anything from a black bean, chic pea and cilantro wonton salad platter to a crab, brie and penne pasta main course; meanwhile, you may also be around to sample anything from a poetry slam to a fashion show, an indie film screening to an indie band letting loose. The atmosphere out on the terrace or inside this rambling frame house is consistently lively, fun and memorable. (52 N. Swinton Ave., Tel: (561) 330-3232)
City Oyster – a fine range of fresh catch with (of course) a focus on oyster items; always an upscale lively crowd and plenty of people watching, both around the outdoor and indoor areas. (213 E. Atlantic Ave.; Tel: (561) 272-0220); www.bigtimerestaurants.com
Know if You Go: Delray Beach Travel Basics
Getting there – This southern Palm Beach County town is about equal distance from either Fort Lauderdale International or Palm Beach Airport. If arriving by car, you can approach along coastal Route AIA or by the I-95 freeway, the best exit usually being the Atlantic Avenue off-ramp.
Visitor information – Palm Beach Convention & Visitors Bureau – Tel: (561) 233-3000; www.palmbeachfl.com
City of Delray Beach – Tel: (561) 247-7000; www.mydelraybeach.com
Downtown Delray Beach – Visitor Information Center, 2 S. Ocean Blvd.; Tel: (561) 243-7396; www.downtowndelraybeach.com
Delray Beach Historical Society – Tel: (561) 243-2577; www.delraybeachhistoricalsociety.org