Our flight departed Phoenix, Ariz., at an obscene time of the morning – 6:30 a.m. – but despite that fact, we were still ready, willing and able to kick off our vacation with a morning mimosa. It was the beginning of the Labor Day holiday, but the airport traffic in Phoenix was not bad. Upon arrival in Honolulu's airport, we were welcomed by the humidity that swathed our body like a damp blanket; yet, despite the stifling humidity and long plane ride, I felt invigorated.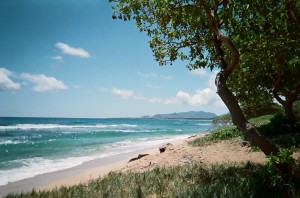 Kauai is the demure sister of the Hawaiian Islands, and even though she is reportedly the fourth largest (and one of the oldest), she feels intimate, private and reserved.  The flight from Honolulu to Lihue (where the airport is located in Kauai) is a short 40 minutes. Our flight attendant barely had time to tell us to keep our seat belts on and bring us a soft drink before we heard the landing gear being engaged as we prepared for landing.
Falling in love with Kauai was different for me than my love for Paris, St. Lucia, or other destinations that have captivated my heart. Kauai is like a long-lost friend that you may not talk to very often, but when you do, it's as if you have never been apart.  The moment we picked up the rental car and let the top down on our convertible, I felt like Leonardo DiCaprio in Titanic, only I was the queen of the world!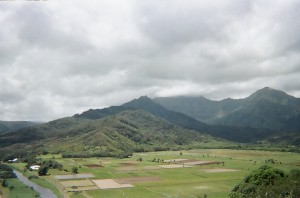 The stage was set before we even arrived in Kauai by one of my friends who had been there several days before the rest of us. She was able to navigate the terrain and find the best experiences for us to be a part of – we all appreciated her for it. Our first night in Kauai was Labor Day, and we were invited to spend it at the private residence of a restaurant proprietor's annual Labor Day party – chock full of Hawaiian stories and pupu platters of food. Having never heard of "pupu" before, we were all a bit reticent, but when we discovered it was their word for "appetizers," we were easily won over by the variety of food offerings of pulled pork, chicken skewers, crab rangoons, varying salads and other miniature finger food offerings. As the sun began to set, the temperature dropped almost 10 degrees, and my nose was infused with one of the most magnificent scents I'd ever smelled before. I wandered from the patio into their overgrown backyard filled with palm trees and other wild, indigenous plants, so that I could attempt to locate the source of the delicious smell. The homeowner saw me wandering around and politely inquired as to what I was looking for. I told him I smelled something wonderful, and was attempting to pinpoint the origin of the smell. He laughed and he told me that the delicious smell was the night blooming jasmine. If it were allowed, I would have packed some of that jasmine into my luggage so that I could have that smell permanently wafting through my home.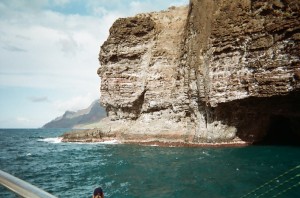 On our second to last evening in Kauai, we took a sunset cruise. The cruise set sail several hours before dusk, and was manned by three young crew members and an equally young captain, who were full of jokes, drinks and frivolity. The captain pointed out where some movies had been filmed, like Harrison Ford's movie Six Days, Seven Nights and Jurassic Park; although he shared that the only way to get to where Jurassic Park was filmed was by helicopter. We were fortunate to spot a mother dolphin and her pups, because the captain indicated that they usually weren't out that late at night; however, the pups entertained us for a short portion of our cruise, as they jumped up into the air and squealed in delight, before their mother tired of their antics and herded them away. On our return back to land, as we kicked back and sipped on Mai Tais, another passenger leaned into me and said, "Friday Happy Hours will never be the same after this experience!"  He was so right.