Beyond the historic handelskade lies an island full of surprises!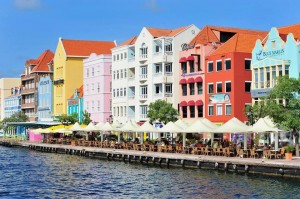 Chances are good if you have ever looked up the Caribbean island of Curacao, you would have seen a photo similar to this one above- a rainbow of restored 18th century Dutch colonial buildings lining the harbor. It's certainly this island's most famous landmark in its capital city of Willemstad. They call it the "handelskade"- meaning waterfront harbor- and  it's a UNESCO World Heritage site. Willemstad is indeed worth carving out a day or two of your Curacao holiday to explore, and not to be missed are some of its most unique attractions. The Kura Hulanda Museum, the Rif Fort restored fortress now an entertainment complex, the Maritime Museum, the Mikvé Israel-Emanuel- the oldest synagogue in continuous use in the Western Hemisphere- are just a few of them. But beyond the historic and cosmopolitan downtown core lies a vast wealth of other pleasurable pastimes to discover on this enchanting outpost.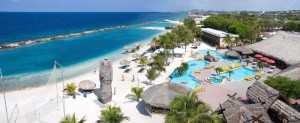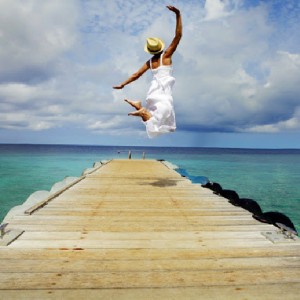 Sensational Seaside Escapades! With 38 stunning white sand beaches, and a few secret ones, you're bound to find a seaside spot to suit your style and mood. Party beaches, snorkeling beaches, picnic beaches, diving beaches, dining beaches,romantic escape beaches, even shopping beaches…Curacao has them all. And the Renaissance Curacao downtown even has a man- made infinity beach on site!  Rent a car and go beach hopping from one end of the island to the other.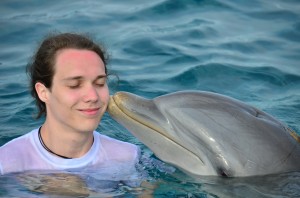 Marine Life Encounters Galore-The seas surrounding Curacao are chock full of healthy reefs and  marine life, but you can really get up close and personal with some cool characters at Curacao Sea Aquarium where education about our underwater friends is paramount. The entire complex is fed by natural sea water and among the many opps to cavort with marine life are snorkeling with dolphins, hand-feeding sharks, rays and sea turtles underwater, and interacting with sea lions. They also offer a seriously epic adventure via a 4-person bubble CuraSub that goes 1,000 ft, below- the same kind James Cameron used to film Titanic scenes.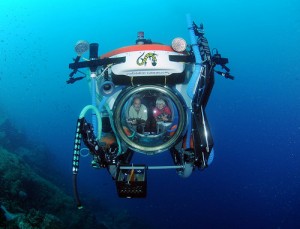 Snorkeling and Diving
Many of the beaches have great snorkeling and diving right offshore, but if you really want to get into the underwater universe, a guided boat tour is best. GOWEST Diving at the furthest west point of the island (Westpunt) also offers a extremely surreal adventure to "The Blue Room" an underwater sea cave that appears neon blue from within.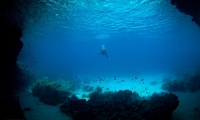 Interior Treasures– One might be very surprised at the Curacao countryside, very arid, cacti-studded and scrubby and centered around the island's highest peak Mt. Christoffel, yet  it has a stark beauty all of its own. And a trip to the wild northern shore of Shete Boka (seven inlets) will also reveal incredible scenes of untamed seaside nature. Most of the interior including Shete Boka are protected preserve parks. Guided tours are available to all. There is so much to discover on this island, that you really need at least two weeks holiday there!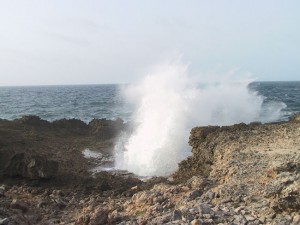 Where to stay:  
Sunscape Resorts Spa & Casino-Family oriented, all-inclusive and full of activities, it's also steps from sea aquarium and the new Curacao Beach Blvd.with lots of seaside shopping and nightlife entertainment. This is a prime spot for those who want to be near all the action, yet not right in the city. It also has its own house reef with superb on-site snorkeling.
Santa Barbara Beach & Golf Resort– An ideal choice for romantics, a secluded resort away from the fray that also offers luxurious spa amenities. Also a golfer's favorite with the island's best course.
Kura Hulanda Ec0-Lodge & Beach Club–A diver's and nature lover's escape at the far west point of the island, sister resort to Kura Hulanda's downtown boutique hotel with complimentary transportation between the two offered to guests. One of the few places in the world to offer a tree-house mansion accommodation.
For more information on Curacao, visit: www.curacao.com .