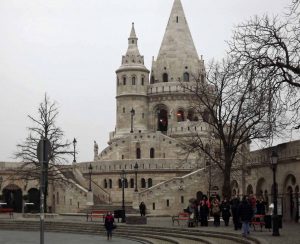 Budapest is one of the largest and most well-known cities on the Danube River in Hungary. It's a town of many faces as it's actually divided between "Buda" and "Pest." You could easily fill a week in this city, but if you're short on time, make sure you hit the highlights. You'll quickly find out how this city played a big part in World War II and has come to be known as the "Jewel of the Danube."
1. Head to Buda Castle
Start your day in the Buda Castle District, the older section of Budapest. Walk through Buda Square and check out the view. If it's a clear day, you'll be able to see a spectacular picture of the whole city. After you've taken photos to remember it by, stroll through and admire the Buda Castle and the Square around it. Both of these are architectural delights filled with history.

2. Visit the National Memorial
The National Memorial in Buda recognizes the castle district as a World Heritage site. This particular area has great historical significance since it has been considered the center of Hungary dating back to 1247. It's also a powerful site given this area's involvement in World War II. The district has managed to survive time and wars.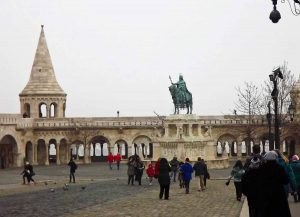 3. Enjoy a Snack
All of this walking through the Buda Castle District must be making you hungry. Take a walk through the quaint and historic Buda Castle District. Walk through the town until you reach Ruszwurm Café, the oldest café in Budapest.  Pastries are the specialty here, especially the ruszwurm, a cream-filled pastry, cheese strudel, and the almond cake. You'll want to enjoy it with some of their rich European coffee.

4. Do Some Shopping
While in the Buda section, you'll find lots of hand-embroidered items, especially tablecloths and napkins, in the shops. (Pest will be filled with larger stores and boutique clothing shops.) Pick up some of the shirts, bags, and the adorable dolls for any little ones you'd like to bring gifts for. The prices are quite reasonable in Budapest. If you are lucky enough to be visiting in November or December, also be sure to visit the Christmas markets, where you can nibble on huge pretzels and sip Glὕhwein (warm mulled wine) while shopping.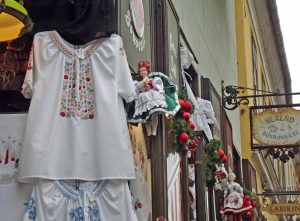 5. Visit St. Stephens Basilica
After you are done shopping, take a cab to the Pest side of town. Cabs are inexpensive and it only takes about five minutes to get there. Stop at St. Stephen's Basilica, which was completed in 1905. The church towers over the region so it won't be hard to find. The artwork in St. Stephens is breathtaking. Walk through every bit of the church to see examples of the beautiful sculptures, paintings, and stained glass.
6. Hit the Thermal Baths

Budapest is known for its bath houses and the Szechenyi Spa Baths are among the most notable in all of Europe. If you've ever been thinking about trying the thermal bath experience, this is a great place to do it. Szechenyi Spa Baths consists of three large outdoor pools and 15 indoor baths. They are advertised as having medicinal powers, but you can at least guarantee relaxation. Massages are also available here.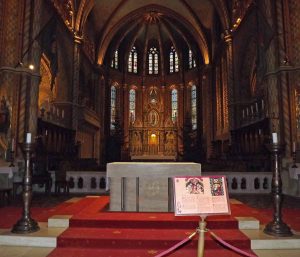 7. Arrive at the Hotel

Since you only have one night to stay over in Budapest, why not make it a grand one with a stay at the Four Seasons Gresham Palace? This luxury hotel was built in 1906, but thanks to a complete renovation in 2004 it effectively combines its historical significance along with all the modern conveniences you'd expect. Among the things you can't miss is an infinity-edge pool and gorgeous views of the Castle and Danube River.
8. Have Dinner
There's no need to go anywhere else when you are in the home of fine dining in Budapest. The Gresham Restaurant at the Four Seasons Gresham Palace features a mixture of Hungarian and Italian cuisine. They also have live piano music to set the mood for a memorable meal. While here, feast on local flavors, such as beef goulash, cottage cheese dumplings, and Wiener schnitzel.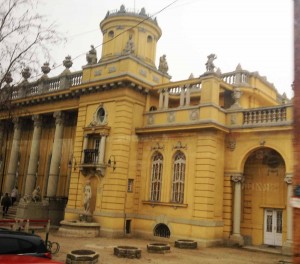 9. Get Some Sleep
It's been a long day and it's time to get some rest. Snuggle into your comfortable Four Seasons bed. You'll want to get up early and see a bit more before you have to leave Budapest, so don't forget to set the alarm.
 10. Savor Breakfast
Before you head out for some morning sightseeing, fuel your body with a traditional Hungarian breakfast at the hotel. You'll have a chunk of freshly baked bread with korozott (which is similar to cottage cheese) or jam. There will also be some paprika-spiced sausage and tomatoes and maybe some slices of other meat and cheeses on your plate. And, of course, you'll want some more of that wonderful Hungarian coffee.
11. Stop in the Jewish Quarter
Regardless of your own personal religion, a trip to Budapest would not be complete without spending some time in the Jewish Quarter. It is home to the Jewish Museum and the Great Synagogue, the largest synagogue in Europe. The Holocaust Memorial here is built directly over some mass graves left by the Nazis during World War II. so be sure to leave enough time to see it before you head to the airport.