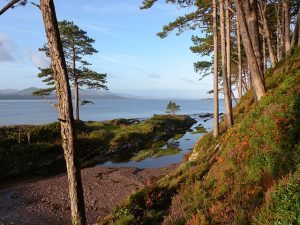 When you think of the country Ireland, the color green may instantly comes to mind, as do its green patchwork and grassy hillsides. Officially known as the Republic of Ireland and nicknamed the Emerald Isle, its magical scenery attracts visitors from around the globe to gaze at the jaw-dropping landscapes and to delight in the taste of its signature drink, Guinness. A trip to Ireland is truly an inspiration.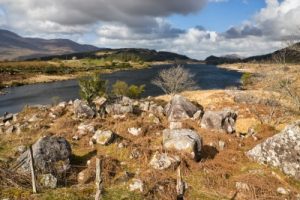 The Ring of Kerry
Known as one of Ireland's longest and oldest trails, the Ring of Kerry boasts 120 miles of some of the best views in Southwest Ireland. Located on the Iveragh Peninsula, the path offers a natural display of glacial lakes, steep mountains, desolate valleys, prehistoric sites and storied castles. It encompasses the Killarney National Park (which is renowned for its native red deer), the Muckross House where Queen Victoria once stayed, and the 15thcentury Ross Castle, which offers old-world charm accommodations to the public. It even comes complete with ghosts! 
The Guinness Storehouse
No visit to the Emerald Isle can be complete without visiting Ireland's most iconic export: the Irish dry stout known as Guinness. Located in Dublin City, the Guinness Storehouse sees thousands of visitors pass through its doors on a monthly basis and offers tours through the seven floors of attractions. Guests will learn everything about the beloved brew from its history to its modern advertising campaigns. You are also taught the art of pouring the perfect draught of Guinness. You are then fully encouraged to drink what you've masterfully poured. Once the tour concludes, you get complimentary glasses of Guinness at the Gravity Bar. If you fancy a bite to eat, the in-house restaurant serves up pâté (a paste made from minced ground meat and fat), bread, and even chocolate mousse that all include Guinness as a prime ingredient!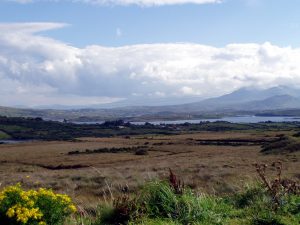 The Connemara
Located on Ireland's West Coast, the Connemara is a large area that encompasses the twelve mountain peaks aptly called "Twelve Bens Mountain Range." Each peak has a name beginning with Ben such as Benbreen, Bendeck, etc. The mountain range provides a host of trails for walking, hiking and cycling as well as mountaineering opportunities. One of the popular Special Areas of Conservation (SAC) is the Roundstone Bog. Occasionally referred to as "Ireland's Rainforest," the terrain consists of lakes, wetlands and bogs that can easily take more than three hours to hike through. Most of the tours are arranged at Connemara's largest town, Clifden, where horse riding, golf, camping, and water sports are available. You'll also find hotels, restaurants, pubs, and tea shops.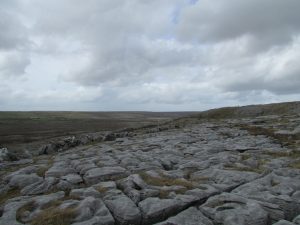 The Burren
Visit the award-winning Burren, where well-trodden walking paths, cycling trails, and adventurous rock climbing activities exist. Located in North County Clare and parts of South County Galway, this vast area offers hard cold limestone rock scenery that is distinctly unlike the usual plains of green grass that are commonly associated with Ireland. The name comes from the Gaelic word "boireann," which means "rocky place". The description aptly epitomizes the Burren's crags, hollows, and barefaced limestone landscape. It supports over 700 types of fauna and both arctic and tropical plants.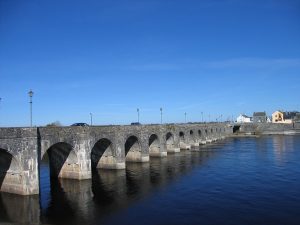 The River Shannon
The longest river in Ireland at 360.5 km (224 miles), the River Shannon offers serene, unspoilt waterways to enjoy, a far cry from the barrage of commercial traffic. You can set sail through 11 Irish counties by starting at County Cavan in the north and ending in the city of Limerick, where it flows into the Atlantic Ocean. Tourists flock to Portumna and Carrick where the main boat-rides tours are located. From here you can visit Lough Key which offers quite a few attractions such as the Forest & Adventure Park and MacDermott's Castle Island. For fishing enthusiasts, bream, pike and hybrids swim lazily nearby and are just calling to be caught. The area of Athlone is a popular tourist destination dominated by the Athlone Castle landmark, where visitors are welcome to explore inside. Bird lovers can find an abundance of species such as the Shannon River Swans, Herons, and Gulls. There are numerous water sports available for adventure seekers, while areas with a cool breeze and gentle waves will be perfect for those who just want somewhere peaceful and picturesque to relax. The River Shannon has it all.
The appeal of the Emerald Isle grows every day. Ireland hosts a growing number of tourists who visit every year, averaging more than 7 million annual visitors. Book your flight to experience an Irish adventure of your own! Flights originating in the U.S. are serviced by Air Lingus, American Airlines, United, and Delta airlines.