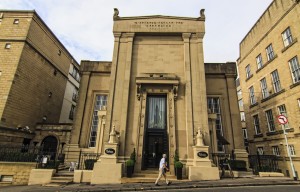 Glasgow is renowned for its style and friendly locals. It's well rounded with a blend of internationally-acclaimed museums and galleries, stunning architecture, vibrant nightlife, fantastic shopping and a buzzy array of restaurants and bars. The city centre's architecture is an attraction in itself with countless impressive Victorian structures, including Charles Rennie Mackintosh masterpieces – one of the city's most celebrated architectural sons.
The city is going through a long-term transformation, combining urban mayhem with black humour. Glaswegians are proud of their working class background and leftist traditions. Glasgow may not have Edinburgh's stately good looks, but as Scotland's culture capital, it has personality to spare. And as Glaswegians like to remind visitors – Edinburgh may be the capital, but Glasgow has the capital.
Historically, Glasgow was a rough place but in the past ten years it's been reborn as a centre of vitality and panache. The city centre is pedestrian-friendly with major shopping streets given over to foot traffic.
Shop at: Discover independent stores and charming boutiques alongside big name brands. Glasgow's Style Mile, the second best shopping street in the UK, is made up of the pedestrianized Sauchiehall Street, Buchanan Street and Argyle Street – all offer the perfect variety of shops. It's the place to go for inspirational shopping, with the iconic Princes Square (with its five floors of elegant shopping) at its centre.
Fun at: On the entertainment side Glasgow has exciting theatre venues. There's a string of musical and comedy acts at the legendary Kings Theatre and thumping live music events at the SECC and the Hydro Arena. And for classical music there's the Royal Concert Hall. There's something going on every night of the week.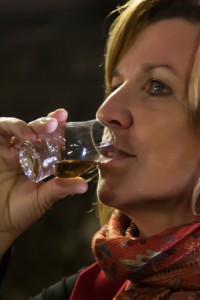 Drink at: Glasgow's soul is ruled by the post-6pm pint. The city's working-class roots are tied to the local pub more so than perhaps any other city in Europe. Some of the best drinking holes are found along Sauchiehall Street (near Queen St Station); several streets running off Charing Cross; and the upmarket Merchant City area. Since the BBC arrived the whole of the South Side has gone upmarket. Try the area round Shawlands Cross for restaurants, bars, and The Shed nightclub. The Corinthian on Ingram Street is the city's flagship bar for the rich and famous; its home to five floors of promise where mixologists rather than bar staff get you your drink. From a restaurant, to a prohibition themed bar, nightclub, private drinking rooms, casino and Champagne bar, it's the only place in Glasgow where a visitor can do an entire night's cocktail crawl without leaving the building. Oran More (corner Byres and Great Western) is an interesting whisky pub with some 250 malts to choose from. Then there's The Pot Still in Hope Street, Ben Nevis on Argyle and Bon Accord on North.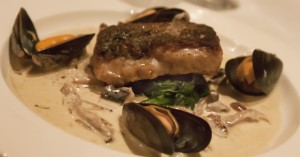 Eat at: Explore the city's impressive gastronomy in places like Cafezique for Glasgow's best breakfast; Trans-Europe Café for gourmet sandwiches; Brooklyn Café for a hearty brunch; and the Left Bank for cheesecake. And should you get the late night munchies try Little Italy's for pizza. For fine dining ambience and unobtrusive service book a table at the elegant Rogano, an iconic art deco restaurant dating back to 1935 (when the Cunard liner 'Queen Mary' was taking shape on the River Clyde). With its unique 1930's ambience, Rogano is the oldest surviving restaurant in Glasgow. For the past eighty years its chefs have dedicated themselves to the delicate art of cooking and serving the finest seafood from Scottish waters. Their four-course wine pairing menus start at £45 (roganoglasgow.com). Whilst food fashions have come and gone, Rogano has always stood for the unsurpassed luxury and perfect elegance of the finest fish and seafood – salmon, langoustines, scallops, lobster, halibut and oysters – faultlessly prepared and presented in classic style. The Restaurant wine list reflects this tradition, being heavily biased towards white wines from French vineyards.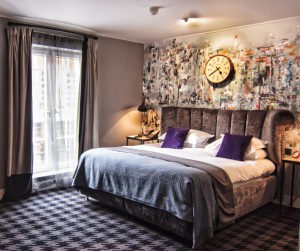 Sleep at: For pure decadence book into the former Episcopal Church that's now the Malmaison, a stylish and modern 72-room boutique hotel. It sits imposingly in the Georgian district just off Blythswood Square – which is in the heart of the city's financial district. The name Malmaison originates from the grand Parisian home of Napoleon and Josephine. In its time it was considered representative of social change and an icon of great style. Malmaison are redesigning their rooms so be sure to ask after one of their new suites. Rates start at £99.
Getting there: You could get a flight from London but then there are the queues and security checks to contend with – and you won't see the spectacular countryside you'll be hurtling through on the train. The easiest and quickest way to reach Glasgow is via a high-speed Virgin train from Euston (£92 return – and a four hour journey). Be sure to book in advance to secure the best price. Once in Glasgow hire a rental car from carrentals.co.uk. Prices start from £14 per day.
For more information about holidaying in Scotland, see visitscotland.com.