Today's bird-watching enthusiasts are not limited to their backyards or local parks to pursue their passion. Never have so many wonderful destinations been accessible for seeing rare and exotic species. Whether you are a novice birder looking for an introduction to the great sport of birding, or whether you are an expert bird watcher looking for new destinations or a particular species, there are tremendous opportunities in all corners of the world just for you.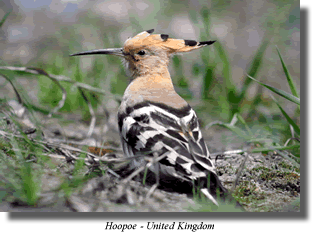 Travelers wishing to go on a bird-watching vacation have a number of options with regard to their destinations, the tour operators they choose, the size of the group they travel with, as well as the degree of comfort they experience at their ultimate destination. Some trips include back-country meals as good as any fine restaurant, while others are far more basic fare. Some involve heavy trekking, and others are, literally, a walk in the park.
If you already are a birder, you know the joy of seeing a rare species or one that you have never before seen. Add to that experience the thrill of traveling to a new, perhaps exotic, destination to bird watch, and you have a real adventure at hand. Setting off on a bird-watching vacation in a distant land may seem daunting, but in reality, will add an entirely new dimension to your birding adventures. If you are new to bird watching, traveling with a tour company that provides expert guidance is one of the best possible introductions!
This handy Travelhoppers guide will explain the various considerations for considering and planning a birding vacation. There is literally a world of destinations from which to choose, and each offers its own rewards and challenges.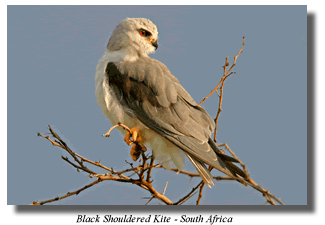 Guided trips through tour operators are the most common type of birding vacation when visiting destinations outside of the traveler's home territory. Going with a guide greatly enhances the opportunity for viewings of a variety of species or particular birds. Guides know which areas afford the best viewing possibilities and where the birds most actively habitat. Good tour companies provide guides that are a treasure trove of local natural history. When selecting a company, ask about the experience and knowledge of your guides.
When planning with a tour operator, make sure that your departures are termed "guaranteed," which means that the trip will not be canceled by the tour operator by reason of too few participants. Bird-watching trips tend to interest persons of varying skill and experience levels. If you are a highly experienced birder, you may find yourself surrounded by novices. If you are very physically fit, you may have some in your crowd that will hold you back from exploring as much territory as you would like. Conversely, if you are a novice, you would probably like to have some experienced birders in your group. If you are not physically robust, you do not want to be made to feel as though you are not enabling your group. For these and many other reasons, it is important to discuss your preferences with your travel consultant so they can find exactly the right trip for you in terms of the experience level of the groups and the physical demands of any particular trip.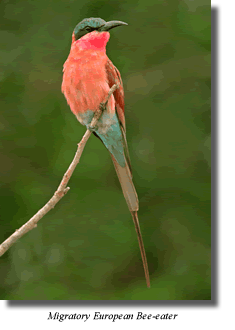 Most birders opting to travel choose their trip based on either a destination they would like to visit or species they would like to see. The destination and the habitat of the species sought after will greatly determine the types of accommodations and the physical demands of the trip. Some settings lend themselves to relatively easy access and afford hotel quality comfort. Others, such as rainforest treks, however, are more demanding, and a tent and a campfire may be the most welcome sites to greet the tired birder at the end of each day. It is important to convey your preferences to your travel consultant at the outset to make sure the trip you choose closely matches your expectations!
Travelers are well advised to book as far in advance as possible, allowing plenty of time to get the best possible airfares and rates on guides, as well as to make appropriate preparations for shots and medications if advisable for your destination. Some tour operators, particularly the specialists in birding, actually sell out of available slots, so booking in advance makes good sense. When planning, inquire about the size of the group as well as its make-up. From an ornithological point of view, small groups have advantages in that they are quieter in the field and afford more access to the guide. Small groups move more quickly and are less obtrusive to the ecology of the destination. If the tour company uses small vehicles, the group will be more responsive to finding birds and to changing conditions or locations. Large buses or other vehicles are less responsive but can carry more occupants and are sometimes more comfortable. Finally, is the pace of the daily itineraries aggressive, rising early and setting off, or does it travel at a more relaxed pace? In the end, it all comes to your personal preferences as a traveler and a bird watcher. Discuss with your traveling companions the parameters of the trip. Make sure that everyone is in agreement on the type of trip, the destination, and the physical demands. A failure to consider the abilities and preferences of all concerned during the planning stage will create problems later in the trip.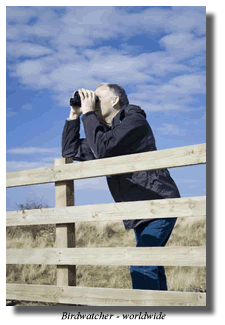 If you plan on traveling with children, make sure that your travel consultant checks with the tour operator about the appropriateness of the trip for the child's age range and for the overall make-up of the group. The costs associated with your bird-watching trip will be your transportation to the destination, your transportation at the destination, your accommodations, your food, any guide services, and any entry fees. Tipping of guides should also be considered an expense you will incur. Many tour operators cover all, or some large portion, of these items in the cost of their tour. Determine exactly what is included and what will be an additional expense to avoid last-minute surprises.
The first step to planning a birding vacation is to make sure that you are prepared for the physical demands of the trip. While almost anyone can go birding, it is important to choose a trip that matches both the preferences and the physical capacities of the traveler. Some destinations require extensive trekking in terrain that may prohibit some from the rigors of the experience, as can the need to spend several hours at a time in a vehicle. A few hours a week of walking, stretching, and actually birding will prepare you adequately for most trips. If, however, your planned excursion will take you into more demanding terrain, make sure to train appropriately.
In addition to considerations of the physical demands of a birding vacation, the traveler should be aware of the necessity to protect against any indigenous disease such as malaria or yellow fever. As early as possible in the planning stage, the traveler should consult a physician to determine what shots and other precautions should be undertaken prior to travel.
Ask your tour operator for information on your daily itinerary to determine the hours you will spend in the field, the terrain, and the birds you will likely encounter. Some advance research will better equip you to respond adequately to chance encounters with wildlife and to prepare for the daily rigors of the trip.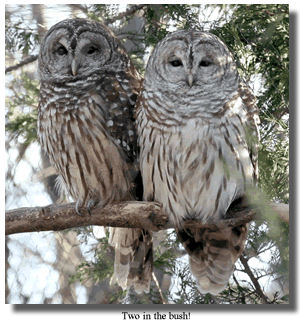 Your tour operator no doubt will provide a complete list of recommended clothing and gear. In general, however, it is a good idea to pack as lightly as possible. A good pair of boots will be appreciated as will a hat and other protection from the sun. Do not forget the sunglasses and sunscreen! Loose clothing that can be layered and shed as the day warms works well. It is a good idea to take long sleeve shirts and light jackets for the evening cool and to protect against mosquitoes during the night. Insect repellent? Yes! Neutral colors help the traveler to blend in and are less likely to attract insects. "Convertible" shirts and pants are my favorite garments owing to their versatility. Pack any medications with you in their original containers. The season in which you travel to your destination will largely determine your wardrobe, so get advice from your tour operator. Naturally, you will want to take along your personal bird-watching gear such as cameras, binoculars, stands, and a tape recorder. Field guides are most helpful, as will be your notebooks and checklists. For night tracking, a flashlight or helmet light is useful. A suitable daypack will help you with carrying your gear comfortably.
Finally, I would be most remiss not to recommend the greatest birding app in the world, Merlin.
With preparations made and bags packed, here's to one in the hand AND two in the bush!