If you're any sort of rock music fan, pack a bag and go to Memphis right now. Get up! Go! Tennessee's largest city is heralded as the birthplace of rock and roll and it's the ultimate musical pilgrimage for any music lover to embark upon.
Once you get there, you'll be walking in the footsteps of great musical trailblazers like Elvis Presley, Johnny Cash, Jerry Lee Lewis and B.B. King, to name but a few. Beale Street is their old stomping ground and that's where you want to be located. (If you can't find a hotel near here, Memphis has a good street car system that'll ferry you right to it.)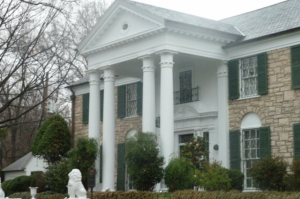 Start your experience with a trip to Elvis Presley's home at Graceland. The King's mansion is a little bit out of the city, but many tours will include a shuttle trip there and back. Graceland is the most visited house in America, second only to the White House. It is the final and ultimate exploitation of the King, with everything from his bejeweled jumpsuits to his parents' bedroom on display. Elvis bought the 13.8 acre farm in 1957 and is still buried there today. He personalized every bit of the Southern mansion to his notoriously tacky taste. Each room is decorated differently, using fabric-covered walls, mirrored ceilings and shag carpets – there's even a jungle-themed room.
The crowning glory of the Graceland experience is the sight of the gold and platinum records from Elvis' 149 hit songs, leaving visitors without a doubt that he was the king.
Moving outside the mansion, taking a knee at the grave of the king is a moment that'll stun you every time you think about it. After all, before anyone did anything, Elvis did everything.
Graceland is open year-round and tickets can be purchased online.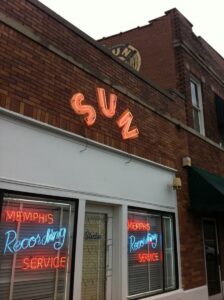 On your way back from Graceland, stop at Sun Records at 706 Union Avenue. Here, a nervous 18 year old Presley recorded his first song. Sun Records' Sam Phillips later made him, and countless others (Johnny Cash, Jerry Lee Lewis, Carl Perkins) a star in the very same studio that you can tour every hour on the half hour, for $12. Not only can you take in the famous studio (still in its original condition) but you can also stand exactly where Elvis stood when he recorded his first single, "That's Alright" (they have an X marking the spot). Infinite musical merchandise is available in the Sun Records store for a fair price.
If you walk all the way up Union Avenue, you'll get back into the heart of Memphis. Wend your way past Beale Street to the Gibson Guitar Factory. This is one of the famous guitar creators' only three factories. They offer tours of the factory floor for $10 a person, but are often overbooked so you'd be advised to call ahead.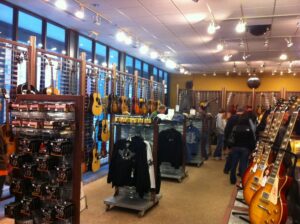 Touring the Gibson Guitar Factory is likely to be an eye-opener for music aficionados and rookies alike. You're taken right from the first cut of the body's wood, to the final tightening of the last string. Sadly, no photos are allowed inside the factory, but if you're inspired enough, you can walk right out into the factory store and drop a few thousand dollars in a Gibson of your own.
Across the road from the Gibson Factory is the Memphis Rock And Soul Museum. For $11 you can tour the small but interesting exhibit about the cultural crossroads that Memphis became in the 1950s, and how this Southern melting pot erupted to give us rock and roll.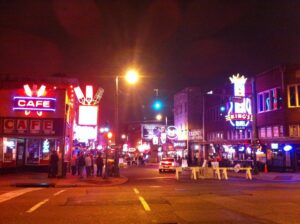 I hope you're not too tired after all this, because there's still Beale Street to explore when night falls. This Memphis icon is a blues haven and on most nights, you can easily bar-hop for three blocks, taking in three or four excellent blues acts, and a couple of novelty ones too. Expect to pay $5 cover per bar on a weekend night.
Once you've completely worn yourself and Beale Street out, come home to relax, and bask in the glow of walking in the footsteps of musical legends.