When people think of Easter, the typical images that come to mind are brightly colored eggs, furry rabbits, and overjoyed children wielding copious amounts of candy. However, when that spring day rolls around each year,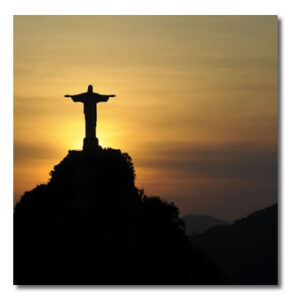 we experience something much deeper and more spiritual than a simple Easter egg hunt. This beautiful holiday gives us time to step away from the daily grind and appreciate all of life's blessings. While Easter is both fun and meaningful when spent at home, it can be even more enriching when experienced on a vacation. Whether you are seeking a rendezvous with the Easter Bunny or an exploration of the historical and religious meaning of the holiday, these top destinations will surely provide you with the experience of a lifetime.
1.)    Rome, Italy
 For a truly spiritual Easter experience, Rome simply cannot be beat. As the center of the Roman Catholic Church, this picturesque Italian city hosts innumerable Easter parades, processions, and celebrations. Head to St. Peter's Basilica in the Vatican to hear mass given by the Pope himself, or check out the local culture at any of the other churches in Rome. Also, be sure to keep watch for the many priests who travel between homes and shops to give each person an Easter blessing. In Rome, people celebrate the Easter holiday for a whole week rather than just one day; so, do as the Romans do and stay for a whole week of beautiful processions, fun Easter games, and delicious food!
 2.)   Rio de Janeiro, Brazil
What could be better than celebrating a holiday on the beach? Rio is famous for the celebration of Carnival (which marks the start of Lent), but this Brazilian beauty also boasts a wide variety of activities during Holy Week and Easter. The whole week leading up to Easter Sunday is marked by spiritual processions through the streets of the city and powerful masses in the many churches. The residents of Rio give their celebrations a bit of flair by carpeting the streets in flowers, which makes for a breathtaking sight. Paired with the delightfully warm weather and the hiss of the ocean nearby, Easter in Rio de Janeiro is unforgettable.
3.)   New York City, U.S.A.
Only in New York City will you find an Easter celebration that combines tradition with unique fashion. Every year, the Big Apple hosts the Easter Bonnet Parade, where crowds of Manhattanites strut down Fifth Avenue in elaborate Easter-themed headgear. This tradition started over a century ago, when wealthy city-dwellers would strut their latest fashions down Fifth Avenue after attending Easter services. The parade has evolved over the years to focus on special Easter bonnets, many of which are meticulously hand-made. Anyone is welcome to walk in the parade, provided they sport their best Easter finery! Even if you do not want to walk in the parade, simply watching the colorful bonnets pass by will provide you with an entire day of fun that you won't find anywhere else.
 4.)   Jerusalem, Israel
Jerusalem is a perfect destination for those who wish to fully embrace the spiritual meaning of Easter. This holy city is important to many different religions, but it is especially sacred to Christians as the site of the crucifixion and resurrection of Christ. Ponder the deeper meaning of this holiday as you follow the path that Christ walked to his crucifixion and death. Afterwards, you can travel with the pilgrims to the Church of the Holy Sepulchre, which was built directly on top of the tomb of Christ. This city is constantly teeming with spirituality and history, which makes it a great place for those who want to put the Easter bunny aside this year and focus on the importance of the holiday.
5.)   Ischgl, Austria
This destination is a delight for adventurous types and music lovers alike. If you would rather get your adrenaline running than hunt for Easter eggs this year, try skiing the daring slopes in Ischgl. There are a variety of slopes to suit any visitor, whether you want to stick to the bunny slopes or try your hand at something steeper.  In addition to the awesome mountain views, this Austrian gem also hosts the Top of the Mountain Easter Concert every year.  Big names such as Elton John, Sting, The Pussycat Dolls, and Kylie Minogue have graced the stages in Ischgl in the past; at no cost to guests, this is the experience of a lifetime! For a holiday that will really get your heart pounding, there is no better destination than Ischgl.