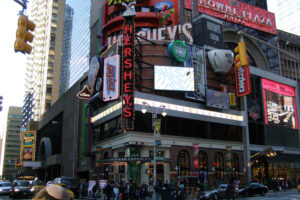 Whether you are a mother, daughter, sister or aunt, Mother's Day is a great excuse to plan a girl's weekend getaway. For some, that may just mean taking the day off and heading to the local salon, but if you have a little extra time, there are some great options out there for places that know how to treat the ladies. I have some favorites that can satisfy just about anyone.
New York City, New York
The Sex and the City clan made New York look like every day is a girls' getaway, and that's not to far from the truth, but I came across a chain of hotels that stands out a bit as ideal for gal pals. HK Hotels has four boutique hotels, each with its own personality:  Hotel Giraffe has a modern animal theme; Hotel Elysée will make you feel like you woke up in Paris; the Library Hotel has themed rooms based on book categories that will keep you engaged; and Casablanca Hotel has a Moroccan décor and all the charm of the movie by the same name.
All of the hotels have some things in common that make them perfect for your girl's weekend. For the same cost as just a hotel room in Manhattan, you will receive passes to the gym, a complimentary cocktail hour with wine and cheese; and a free European breakfast complete with croissants, cappuccino, fruits and more – every day.  If you want to make your getaway extra special, check out the "Ultimate Girlfriends Getaway Package" that also includes a suite and adjoining room for up to four women, wine, chocolates and Bliss spa gift cards.
Traverse City, Michigan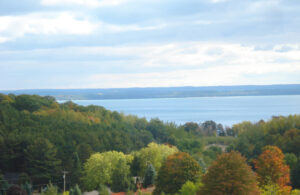 If you've never been to Traverse City, you are definitely missing something.  Take all the visions of car-making out of your mind when you think of Michigan, that's Detroit. Traverse City is a whole other planet much further north.  In addition to this being one of the up and coming wine regions in the nation, it's also getting quite a reputation as a foodie's town. This city on the coastline offers over 180 miles of Lake Michigan beaches with aqua-colored water that rivals the Caribbean.
The Grand Traverse Resort & Spa has everything you need for a weekend with the girls and they have put some packages together so you don't have to worry about a thing.  Go for the "2 Night Body & Soul Package" gives you a room, along with two breakfasts and two spa treatments. Prices are reasonable so you can splurge on dinner at their Aerie Restaurant, which offers the best views in the city.  Or, make your own package by staying at any one of two dozen places at the Traverse City Escape Package rate. These bargain nightly prices include discounts on shopping, spas, wineries, casinos, dining and entertainment.
 Napa Valley, California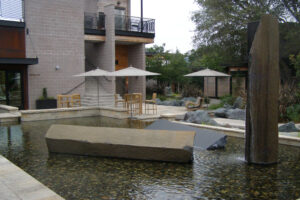 Napa Valley is well-known for its wineries, but it's also a great place to get away with the girls as you will find wonderful resorts, acclaimed restaurants and great shopping to go with that wine. Bardessono in Yountville remains one of my favorite places to stay at.  It's full of modern luxury, while remaining one of the most ecologically friendly resorts in the country. The rooms are huge and the rooftop pool is about as relaxing as you can imagine. They offer a selection of packages for a girl's weekend, including "Taste the Day Away," which includes touring vineyards with a wine specialist in a Town Car, a steam spa suite, lunch and breakfast.
Another Napa favorite is Solage in Calistoga, where you will find a health and wellness center which was voted the No. 1 Spa in the Americas by Conde Nast Traveller. Sneak in a few days there for a "Girls Getaway" package that starts with cocktails at Solbar and pampers you with their signature Mudslide Treatment (after breakfast at their Michelin star-rated restaurant). Also check out the special offers on the official website of Napa Valley, where you can find more packages that are perfect for a girl's weekend.
Punta Cana, Dominican Republic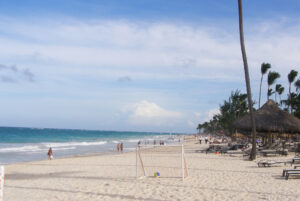 If you can extend your weekend a little bit, Punta Cana is a Caribbean destination that is building luxurious resorts faster than the waves on the white sand beaches facing the turquoise waters. It's also been a place for bargains these days. One place to find a great deal for you and your girlfriends is at the only hotel on the island that is a member of Leading Hotels of the World, Paradisus Palma Real. The spa here is one of the most spectacular I have ever seen. The area in the back let's you relax the day away before or after your spa treatments in the hydrotherapy pool, Jacuzzis and more, with herb teas, fruit and the subtle music (and the treatments are heavenly).
The best thing about Paradisus Palma Real is that it's also a great place for those who want a bit more excitement in their getaway.  The "Adventure at Paradisus" package is available at this resort and their sister hotel down the road, Paradisus Punta Cana.  You get your accommodations, transfers, private scuba diving and wind surfing lessons and a half day zip line excursion – all for a girl's party for two.