In honor of the recent celebration of Earth Day, the government not shutting down in the midst of budget crisis, and the blossoming of spring and summer in general, it seems fitting to bring to attention a travel destination often overshadowed by international escapes and beach resorts:  Our national parks.  Offering some of the most breathtaking views in the country in nearly 400 different places, chances are there's a national park close by.  Convenient, since many people (myself included) are looking for fresh escapes a bit closer to home as soaring gas prices spike the cost of faraway travel.
With that mentality, I found myself obsessed with Joshua Tree National Park last month.  About a two-and-a-half hour drive from the heart of Los Angeles (avoiding heavy traffic), Joshua Tree seems about a million miles away from the eight lane freeways and concrete jungle of city life.  Towering buildings are replaced by giant quartz monzonite rock formations, sidewalks turn into sandy trails, and the skyline is dominated solely by the natural silhouette of expansive desert scenery.  Schedules are based on sunsets and cell phones are non-existent.   That alone is a paradise I had forgotten.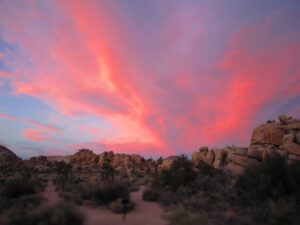 I took a trip there a few weeks ago the day after the government shutdown was averted, mainly to celebrate the continuation of "non-essential" spending.  And, as I sat there watching an incredible sunset set the sky ablaze, I couldn't help but want to argue for the essentiality of national parks.  Budget crisis or not, America's national parks belong to every citizen of every state, and are well worth the annual $3.14 billion allotted to their preservation.  Established near the beginning of the 20th century by Franklin D. Roosevelt, the National Park Service was put in place to save natural habitats so all Americans could have the opportunity to experience the country's history, heritage, and landscape. Smart move, if you ask me.
Writer, historian and environmentalist Wallace Stegner called the national parks "the best idea we ever had.  Absolutely American, absolutely democratic.  They reflect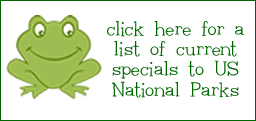 us at our best rather than our worst."   Like baseball, Star Wars, and measuring distance in miles, National Parks are essentially American—in fact, they are some of the only places left that preserve and showcase the America that inspired the most famous patriotic songs, poems, and literature.
Bottom line:  Go to a National Park this spring or summer.  It's cheap—many National Parks are free, and the rest are generally less than $25; an annual pass to get into all parks, all year is a mere $80.  Even better, celebrate the first day of summer (June 21st) with free admission to any of the parks nationwide.
Camping is usually about $20 a night (give or take), but reservations are highly recommended for busy summer months.  Campgrounds fill up quickly for popular parks like Yellowstone and Glacier, so plan ahead here.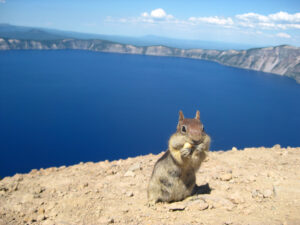 If camping isn't your thing and you've got the budget for it, book a stay in one of the historic park lodges nestled in the middle of some the country's most impressive parks.  Early park lodges were originally funded by railway companies to lure Americans out west, and built with the goal to combine nature and luxury seamlessly.  El Tovar in the Grand Canyon was opened in 1905, and is still known for being one of the most stunning lodges in the National Park system.  Old Faithful Inn, constructed mainly out of materials gathered within the park (illegal now but not in 1903 when it was built) is only 100 yards from Yellowstone's most famous geyser.  You barely have to leave your room to get a view that others travel miles to see.  Other notables include Awahnee Lodge at Yosemite, Glacier Park Lodge at Glacier with its Douglas fir lined entrance hall, and Crater Lake Lodge, perched on the rim of Oregon's famous sapphire lake and newly renovated in 1995.  For a list of all the national park lodges, go here.
Again, rooms are limited and fill up quickly so you should book at least 6-12 months in advance if you can, but it's worth checking for last minute cancellations if you're traveling more spontaneously.  If you can't book a room, many of the lodges are great for simple sightseeing—and a sweet spot for a post-hike, pre-sunset libation.
Many tour companies offer fully guided package deals to some of America's most popular national parks.  Mayflower Tours, for example, offers national park tours lasting anywhere from one to two weeks depending on the tour, most meals and all lodging included.  An 8-day tour through Montana and Glacier National Park runs a little less than $1300 per person (not including airfare), but book before May 15th and you'll save $100 a head on many of the tours.
Roosevelt truly believed in the value of the National Parks to the country—if he had been part of the budget debates last week, I can help but think he would have argued strongly for the parks' place on the "essential" list.  The country may still be able to run without them, but it would sure be a heck of a lot less beautiful.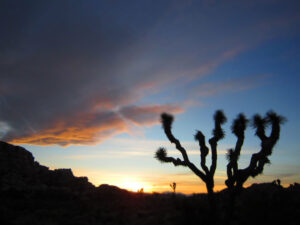 "There is nothing so American as our National Parks," Roosevelt once said.  "The fundamental idea behind the parks is native. It is, in brief, that the country belongs to the people…for the enrichment of the lives of all of us."
Whether you decide to experience that enrichment via campground, lodge, or tour group is up to you.  Most importantly, just go, enjoy, experience—and recognize that a memorable escape might be closer than you think.
Need inspiration?  Search the national parks here.