Getting away from the daily grind always has a reinvigorating effect on the psyche. Sometimes all it takes is an hour or two and other times it might take several weeks!  I have a friend who is still "reinvigorating" for a third year as he sails the world.  With Father's Day coming up, why not consider reinvigorating yourself a little bit. The ladies are never shy about splurging on a spa treatment, so why not treat yourself. And, if you play your cards right, it might just be an impromptu Mother's Day for mom as well.Face it, men are wired differently than women. Nothing against them, but if you take the woman out of the picture the whole dynamic will change. Why not escape with your son or daughter for the Father's Day weekend? You will see a different side of your children, their mother will get a break, and the kids will have a blast—guaranteed! And you earn bonus points for giving mom a weekend to herself!
New Orleans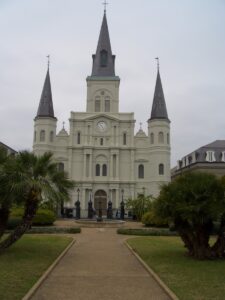 New Orleans is an incredibly easy town to get to and the hotels are affordable as long as you avoid the major festivals and events. Yes, New Orleans has Bourbon Street full of debauchery. But there is another side to this historical town. World War II Museum, incredible music, beyond incredible food, swamp tours, paddleboating on the Mississippi, an awesome aquarium and zoo, voodoo, ghosts, people watching and more.
New York
While New York is certainly one of the most expensive cities in the world, there are hotel bargains to be found if you don't need to stay at The Plaza. New York is arguably the most vibrant city in the world. You can find any ethnic food at any time of the day. Take a waterview of Manhattan on the Circle Line. Catch a Broadway play on the cheap by buying same-day tickets at the kiosk. Gasp at the view from the Observation Deck of the Empire State Building or the Top of the Rock. Write in early and maybe score some tickets to the taping of Saturday Night Live or Late Night with David Letterman. Maybe catch a Mets or Yankees game. While New York can definitely break the bank, it doesn't have to—and when you head home, the city will still live in your head forever.
Washington, DC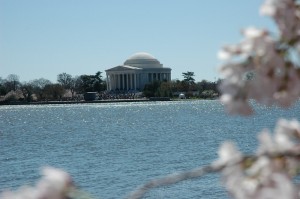 Like New York, DC is not an inexpensive hotel town. However, if you look to nearby Alexandria (a cool little town in and of itself) you can find a bargain and a stop of the area's Metro. The beauty of Washington is that most of the attractions are free. At the Smithsonian Institute, you have the museums of Natural History, Air and Space, American History, and more. One can easily spend a week visiting the museums surrounding the Mall. Tours of the White House and the Capitol are also free; but contact your Congressman or Senator to score some VIP passes. For a sobering look at world history, the Holocaust Museum is not to be missed.  All free in DC.
Of course, these suggestions only scratch the surface of the "what to see and what to do" for each of these cities. For more ideas, ask a friend, coworker, or travel professional who has been there and done that. And don't limit yourself to these three—it's a big world out there just begging to be explored. So, get moving (er, I mean get hoppin')!  And Happy Father's Day!