Ready to shake the "tourist" label and go native on your next trip across the pond? These tips will have you rubbing elbows with residents in no time.
Tweak your itinerary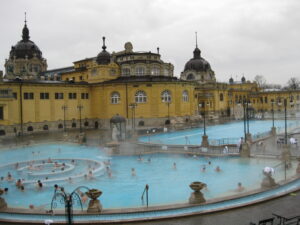 If your gameplan is to tick off every site mentioned in your guide book and simultaneously hang with locals in their natural habitat, you may have to re-prioritize. After all, many notable tourist attractions are only that – attractions for tourists. You won't find lots of Londoners, for example, queuing outside Madame Tussaud's flagship wax museum, nor Praguers waiting breathlessly for their town clock to strike. So aim for spots with higher local-to-visitor ratios where you have the chance to actually interact with inhabitants: think an opera house in Vienna, a thermal bath in Budapest, a beer hall in Munich, or a pro sports venue almost anywhere. Parks are another place where you can easily integrate yourself into the fabric of daily life. Since these serve as communal backyards, especially in dense urban areas, just lingering in one is a genuine cultural experience.
Get With the Program
Social media sites can help users find potential friends, but there are also structured programs designed to provide you a fast foray into foreign cultures. Global Greeters earns kudos by matching
vacationers with well-screened volunteer guides who share similar interests or occupations. Available in over a dozen European cities (among them, Belgrade, Brussels and Moscow) the insider tours typically last two to three hours. Best of all, they're free. The caveat is that spaces must be reserved weeks ahead; hence planning is imperative. Feeling spontaneous? A scheme like Paris with the Parisians is more laissez-faire. Its focuses on no- and low- cost activities (perhaps a dance or concert) that involve casual groupings rather than pre-arranged pairings.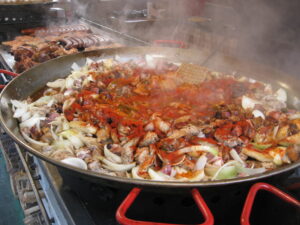 Eat, Drink, and be Merry
Culinary programs are plentiful too. Dine with the Dutch and Dine with the Danes, for instance, both arrange private at-home dinners, and about €50 gets you a traditional three-course meal with a side order of insight. For a restaurant experience, seek out mom-and-pop eateries; then follow the locals' lead by ordering the set menu. Whether it's dubbed a menú del día, prix fixe, or prezzo fisso, you can expect a memorable meal – and maybe some unexpected dishes. (I fell in love with reindeer meatballs this way, but the rognons blancs were a faux pas. Who knew they were testicles?). Whatever you're served, wash it down with a local libation. Authenticity aside, a glass of Riesling wine on the Rhine or Kölsch ale in Cologne will be less costly than a Coke.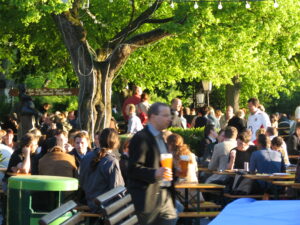 Call it a Nuit (or a nacht or a notte)
You can escape the tourist bubble at bedtime even if you don't have friends with spare bedrooms scattered around the continent. Joining a club that connects travelers with residents offering complimentary lodging is one strategy (HospitalityClub.org, BeWelcome.org and Servas are solid choices); another is booking intimate B&B-style digs where you feel more like an invited guest than a paying one (picture a pensione, gasthof, or chambre d'hôte). Personally, though, I recommend the vacation rental route because it lets you truly feel at home without sacrificing independence. My go-to site for house hunting is HomeAway. Its 150,000 European properties range from Provencal pied-a-terres and apartments in Venetian palazzos to rustic Alpine retreats.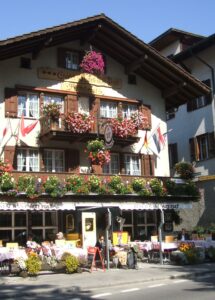 Speak Up
While it sounds clichéd, having even a few foreign phrases at your disposal makes a difference. So print a free phrasebook at Single Serving, download a free language app at WorldNomads, and start talking… or at least start trying. (Since multi-lingual Europeans often revert to English anyway, you can score big points for merely making an effort!). Of course, what you ultimately get out of an encounter will depend on the energy you put in. Maximize your opportunities by pocketing that cell phone, forgetting about the flip cam, and being fully present. Be open as well to any serendipitous moments your conversations lead to. Making the most of these may mean you have to bypass some standard sites but the memories made will be ample reward.