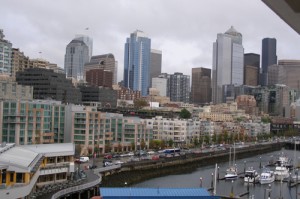 Grey's Anatomy has made Seattle famous for ferry rides (and hot doctors), but there's plenty more in this city. You can easily find fun things to do for a day – or even a week.  It's also a very walkable city so you can try to keep fit while enjoying some of Seattle's best treats, like gourmet food and chocolate. The only thing you can't be guaranteed of enjoying is the weather. Bring the umbrella because it rains here about 200 days a year, but it's never enough to stop the constant hustle and bustle in Seattle.
Hit The Market
If you haven't been to the Pike Place Market, you haven't been to Seattle.  This waterfront bonanza goes for blocks, up and down, back and forth, exhibiting just about anything you can think of buying, with a focus on food, as well as jewelry, arts and crafts. The main reason to go here is the fish. Even if you don't eat it, it's worth a look and you'll enjoy the show the fishermen put on every time someone orders here.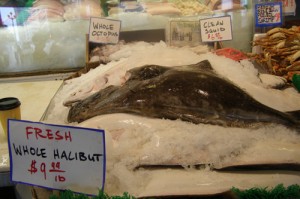 Go On a Tour
By land and by sea, you won't have a problem finding a tour that interests you in Seattle.  Boat tours, like Ride the Ducks, can show you a good time while you see the city from the water, or take one of Savor Seattle's more specific itineraries. The Chocolate Indulgence tour will take you to some of the best sweet spots in the city, including the infamous Fran's Chocolate, where President Obama buys the chocolate he gives Whitehouse guests.
Drink Some Coffee
This is where the coffee era all started. Seattle is the birthplace of Starbucks Coffee and directly across from the Market you will find the chain's first commercial store. It's easy to spot because it has an old fashioned sign and a line that usually goes around the corner. Don't fret if you don't have time to wait, this is the city of coffee and you will find a Starbucks on every corner – with Seattle's Best in between.
Taste Some Wine

Washington wines have justifiably become some of the best around. While you won't find any vineyards growing or wine production directly in Seattle, you will find plenty of tasting rooms and wine bars to sample at. You can taste local wines at 106 Pine, which can be paired with treats from its sister shop next door, Chocolate Box. Don't miss Urban Enoteca, a new concept that brings nearly a dozen tasting rooms together in one comfortable atmosphere, offering seminars and events for wine lovers.
Eat Great Food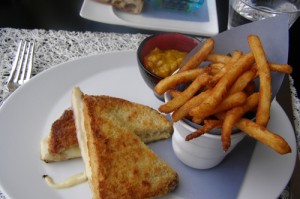 With one of the country's biggest markets down the block, it's no wonder chefs are flocking to Seattle to produce fresh, gourmet meals. Chef Angie Roberts changes the menu seasonally at Boka Kitchen & Bar, but order the Truffle Fries with whatever you get. Chef Kerry Sear has a small, but satisfying menu at ART in the Four Seasons, where you should go for lunch and enjoy the Crisp Baked Beecher's Cheese Sandwich.  Tom Douglas has a selection of eateries around Seattle.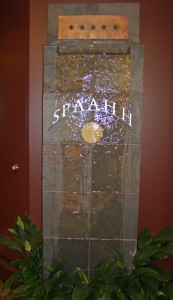 Relax in A Spa
Seattle is home to some comforting and unique spas.  Take a journey at Ummelina Day Spa that includes healing waters, natural teas and lotions and relaxing massages in rooms with names like "the rain forest." Visit the SPAAHH at Hotel 1000, which offers experiences to help you detox or hydrate, with facials and body treatments to meet all your needs. Unwind at the Spa at the Four Seasons, uses elements from the Puget Sound and rainforests of western Washington to offer unique treatments.
Go Sightseeing
Don't forget to leave some time to play tourist and visit some of Seattle's major attractions. The Space Needle was built in 1962 and offers you the opportunity to see some breathtaking views of the city. The Seattle Art Museum has exhibits on everything from Andy Warhol to Native Americans. The Pacific Science Center combines math, science and technology for planetarium shows, IMAX movies and hands on experiences. There's even a Science Fiction Museum with Exhibitions from "Battlestar Gallactica" and "Avatar."
For more information on fun things to do in Seattle, visit the city's official website.