Lunch with Jaws: Diving with Sharks, South Africa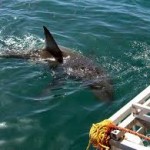 There's nothing quite like a dinner invite when you feel like part of the meal rather than a fellow guest. As fascinating as it is terrifying, you'll get about as near to the teeth of a Great White as possible as you're lowered underwater in a metal cage that suddenly seems incredibly flimsy now that you and the ocean's greatest predator are eye-to-eye.
How-to: Gansbaai (a 2.5 hour drive from Cape Town) is the starting point for Great White Cage Diving tours. Tours run daily throughout the year and no prior diving experience is necessary. You can either book to be picked-up from your hotel or opt for an overnight package in Gansbaai. Tours – without transport or accommodation – costs 1350RS (US$20) per person and include breakfast, cage diving, and (weather permitting) a visit to a nearby seal colony. For more information see www.sharkbookings.com.
Shopping with snappy: Crocodile boat tours, Ethiopia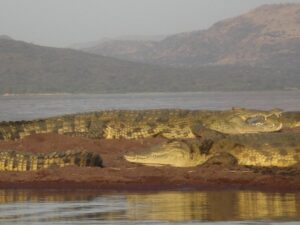 It's nickname locally is the 'crocodile market' but it's not certain if the goods on sale are them, or you. Near the dusty outpost of Arba Minch in southern Ethiopia are the deceptively placid-looking waters of Lake Chamo where birdlife thrives and hippos play. It's also home to some of Africa's best crocodile viewing and the boat tours here will jauntily pull up incredibly close to the shore sandbanks where mammoth crocodiles drowsily sunbathe.  Book a late afternoon tour to see the most crocs.
How to: On the edge of Nechisar National Park, Arba Minch is one of Ethiopia's prime centres for nature viewing and arranging a Lake Chamo boat tour is easily done on arrival in town. There are at least a dozen locally-owned travel agencies and all the hotels can also help you organise a visit. One of the better accommodation options in town is Paradise Lodge (www.paradiselodgeethiopia.com) with traditional stone and thatch cottages straddling across a hilltop affording panoramic views over the forest (double rooms from US$60 per night).
On foot in the bush: Walking safaris, Zambia
You'll really realise how vulnerable you are in the vast expanse of the African bush when you experience the spine-tingling sensation of sneaking up on a pride of lazing lions. Without the grunt of engine noise to disturb the wildlife, walking safaris (complete with guide and armed-scout for protection) offer one of the most intimate and in-depth animal spotting experiences available.
How-to: For a completely exclusive walking safari package, the award winning Robin Pope Safaris offer the perfect mix of luxury and highly qualified naturalists and staff to guarantee the best animal viewing possible. Walking safaris take place in Luangwa National Park and can be tailor-made to your specifications. See www.robinpopesafaris.net.
Searching for a slippery customer: Anaconda tours, Bolivia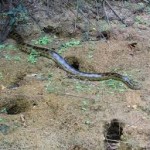 Africa may have 'the big five' but South America has the slithery spectre of the anaconda; the world's biggest snake and subject of much myth and legend. Growing up to 30 ft in length these terrifying creatures have the ability to swallow a whole cow. One of the best places to attempt to track this serpent is in Bolivia's Amazon region. Although sightings of this slippery customer aren't guaranteed the wealth of other wildlife in the area will more than make up for it.
How to: The staging post for forays into Bolivia's Amazon is the town of Rurrenabaque. In Madidi National Park Chalalan Ecolodge (www.chalalan.com) offers a range of eco-friendly tours that include canoe and boat transport along the Beni and Tuichi Rivers as well as day and night nature walks. In nearby Serere Sanctuary Madidi Travel (www.madidi-travel.com/en/) customise activities to suit each individual's wants and needs and can organise a complete range of canoe, boat and jungle walk tours that are all operated sustainably and with rigid adherence to eco-tourism regulations.
Tracking tigers: Elephant-back tours, India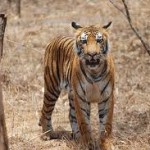 Forfeit the 4WD right now. If you really want to tiger-spot set off on an elephant instead. There are, it's estimated, only 6000 Bengal Tigers left in the wild and to experience an unnerving face-to-face meeting with these magnificent cats is a humbling experience. Elephant safaris offer a much slower but much less invasive style of travel within India's national parks than the traditional vehicle tours can. It's your best bet for sighting one of Asia's most enigmatic creatures.
How to: India's three best spots in India for tracking tigers are Bandhavgarh National Park, www.bandhavgarh-national-park.com; Kanha National Park, www.kanhanationalpark.com; and Corbett National Park, www.corbettnationalpark.in. Elephant safaris within the parks cost between 600-1000INR (US$13-22) in price. Overall, the best time to visit any of the parks is October to March.