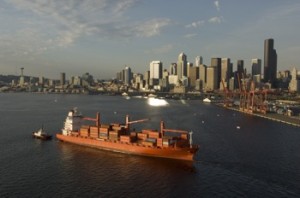 Holidays have become all about the destination, not the journey. We cram ourselves into an airplane, jet off for a couple of weeks in a different culture, and often return more exhausted than when we went away. Maybe that's because we're forgetting that life is a journey, not a destination.
Yet in today's fast-paced, instant-access world, there are still amazing journeys to be had if you take a trip on a freighter ship. Deep within those massive, ugly ships piled high with containers lies a secret world where paying passengers are enjoying magnificent ocean-going adventures.
If you have enough time and money and a self-sufficient mindset these trips can take you pretty much anywhere you please, since freighters criss-cross the oceans in all directions. A freighter's schedule is dictated by its cargo, and any extra loads picked up en route. That means passengers must be flexible, as the length of the voyage and ports of call may change.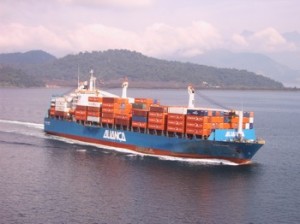 Sometimes it's possible to break your journey if the shipping line you choose operates several vessels along one route. You could jump off to spend time exploring one, or several, destinations then continue your journey on the next ship that passes through.
Fees begin at around $100 a day – low compared to luxury cruises, but you're getting a lot less luxury. It also takes a lot longer, so multiply that by a month or two and it soon adds up. You also have to pay to reach the port of departure and home again from your final destination, so forget any ideas you have of freighter travel being cheap.
You need the right mentality too. Could you really bear a month or two at sea, with none of the diversions a regular cruise provides, such as a cinema, theatre, disco, gym, casino and lectures? You'll dine with the officers or crew and any other passengers, but this isn't wall-to-wall entertainment.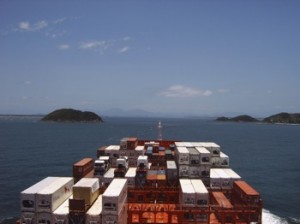 Endless days on the ocean may sound like a recipe for cabin fever, yet the more I think about it, the more appealing this slower pace of life sounds. The mystery and glamour of travelling has long been lost to package tours and tourist hotels. Maybe it's time to cut loose, reconnect with yourself and spend a month or two gently chugging across the seas, with the excitement of unknown ports to visit.
What turns people into freighter fans is the chance to get away from it all, disembark in unusual destinations, and really experience life at sea surrounded by fresh air and sunshine. It's a journey for thinkers, rather than doers.
Margi Mostue, a former President of Freighter World Cruises, admits she feared it would be boring until she took her first trip in 1980. "I found that my days disappeared quickly and I was busy all the time. Most freighters offer a small exercise room, swimming pool and TV for viewing a selection of video movies," she says. "How many of us take the time to relax on an uncrowded deck in a comfortable deck chair with a good book and binoculars? Just watch the ocean go by and experience the occasional dolphins, whales, fish and sea birds in your path. These are some of life's special moments and partly what freighter cruising is all about." Time spent on the bridge and chatting to the officers are special experiences not possible on cruise ships, she adds.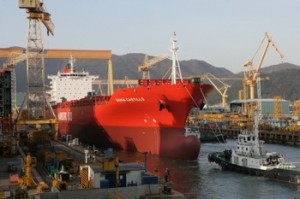 Most freighters have cabins for as few as a dozen passengers, which appeals to independent types who don't crave the company of others. The length of the trips means you'll probably be bumping into retired people, self-employed professionals, or teachers in school holidays.
Cabins tend to be comfortable and spacious, with lots of room for all the stuff you'll need, like books, a laptop, jigsaws and sufficient clothes, medicines and toiletries for several weeks. They generally have private facilities, air-conditioning and a sitting area with a desk and a mini-fridge. They have towels and bed linen, but remember to take flat shoes for safe deck walking, a radio and supply of music. Also buy  insurance covering emergency medical evacuation and cancellation.
Communal facilities often include a lounge, recreation room, laundry room and a communal dining room. The fee should include three meals a day, often with complimentary wine at lunch and dinner. The standard of food will vary with the line, with French companies renowned for serving gourmet fare. Some freighters have a library, exercise room, swimming pool and sauna, while others don't, so check with the individual line.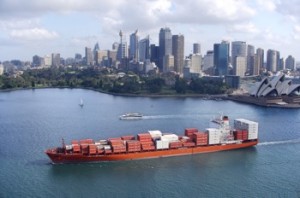 The Grimaldi line can take you from Amsterdam down to African ports in Senegal, Ivory Coast, Benin, Nigeria and Ghana over a month, starting from $2,706 for a double or $3,746 for a single cabin.
The NSB line sails from Charleston to the Bahamas, Mexico, Houston and New Orleans before heading for Belgium, England, Germany and France over 49 days. It has room for five passengers, paying from $6,300 each for a double of $7,718 for a single. The Polish Steamship Company operates between Amsterdam, Ohio and the Great Lakes, while the CMA CGM Vivaldi leaves Los Angeles and docks in Shanghai.
If you really want to go overboard – figuratively speaking – Grimaldi Freighter Cruises offer 58-day voyages from Germany to Brazil via Africa. That costs from  $3,900 each in a double and from $5,460 for a single.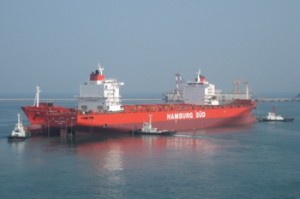 Björn Grabowski took his first freighter cruise to experience a totally different holiday away from mass tourism and fixed schedules. "At last we were able to experience the luxury of time," he says. "We enjoyed looking out over the sea, which offered an amazing natural spectacle. The ship's crew gave us an insight into their everyday lives and were always ready to help, explaining their various tasks in detail and entertaining us in the evening with sailors' yarns. Never before have we had such a feeling of freedom – without any pressures and at one with nature. We had the opportunity to do all the things we never find time to do, like reading a really good book. Putting in at harbours in the different cities on our route gave us the feeling of having seen a part of the world hitherto hidden to us."
Now Grabowski is the head of freighter voyages at the German travel agency Hamburgsued, booking people onto any of 350 ships. His top-end package is a 125-day round-the-world expedition.
"You can't compare a freighter cruise with a classical cruise. There are no restaurants, bars or discos, but an insight into 'real' sea travel with lots of time for rest and relaxation," he says.
Photos courtesy of Hamburg Süd.

For extra info try:
www.hamburgsued-frachtschiffreisen.de
www.travltips.com
www.freighterworld.com
www.freighter-travel.com