Sand…sun…sea; the checklist to the perfect summer break. The trouble with settling on which beach to choose is that usually everyone else has discovered it as well. If you prefer your slice of sandy heaven to come without being sandwiched in by the sun lounger crowds, plan a beach break with a difference in one of the forgotten corners of coastline below.
Ninety Mile Beach – New Zealand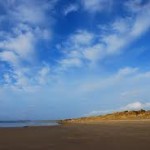 It may be famous in New Zealand but most overseas visitors have never heard of Ninety Mile Beach when they step off the plane. This swoop of golden sand and billowing dunes traces a sandy finger along the western side of the country's top end. Stretching from Kaitaia to Scott's Point, the name may be a misnomer (it actually runs for 55 miles) but its sheer breadth is still staggering. On a beach this long you're sure to find a secluded spot for beach holiday bliss.
How to: Get away from it all in peaceful luxury at Ninety Mile Beach Lodge which has only two guest rooms just a stone's throw from the beach. This intimate hotel with its personalised service is a top choice for beach lovers who really need to unwind well away from the rat-race.

North of Nuweiba – Egypt
The Sinai's east coast is a well-known beach bonanza with the resorts of Sharm el-Sheikh and Dahab both attracting flocks of sun-starved Europeans to their many hotels. But if you leave the crowds behind and head north up the coast, past the port of Nuweiba, you hit an altogether different kind of shore. Here is traditional Egyptian beach camp heaven for those who don't mind their amenities basic and their beaches pure. Stress-free beach camp living doesn't get more real than this.
How to: Sawa Camp is a slice of old fashioned beach hut bliss on a curving bay of white sand. The palm thatch huts are only a few feet from the sea where a reef full of colourful fish begs to be explored by snorkelers. With no TV or internet to distract you this is beach life as it should be.
Pendine Beach – Wales
Foreign tourists never associate Great Britain with beaches but tiny Wales is home to some of Europe's most underrated shoreline which, when that British weather is behaving, is the in-the-know destination for serious sand and sea fun.Pendine Beach in Carmarthen is a long swoosh of sand backed by a romantically dramatic cliff. It's also one of Europe's 'Blue Flag Award' beaches which mean that it's been rated among the Continent's best for water quality.
How to: The endearingly charming Welsh village of Pendine is just one of the sights in the Carmarthen district of Wales which is perfect for self-drivers. As well as sampling lazy beach days, your road journey should also take in Caldey Island's monastery and the mighty Norman fortifications of Pembroke Castle. See www.visit.carmarthenshire.gov.uk for more details.
Nilaveli Beach – Sri Lanka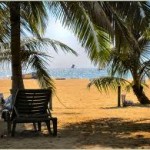 This palm-fringed white shore 16 km north of Trincomalee induces you into a hazy, lazy summer stupor. One of Sri Lanka's finest beaches, it has so far managed to escape an onslaught of mass-tourism and remains one of the east coast's most relaxed spots for swimmers and snorkelers looking for a get-away-from-it-all sandy spot. Close by Pigeon Island, a well-known resting place for migratory birds, makes it a wonderful destination for nature lovers too.
How to: For laidback luxury the low-key resort of Nilaveli Beach Hotel combines the best of simple beach holiday pleasures without scrimping on the modern comforts of life. Right on the beach, with rooms among a shaded garden, this is barefoot tailored-down glamour at its best.