Sometimes you might feel an irresistible urge to see a specific European city or visit a particular continental site, and nothing short of that will do. More often than not, however, it is a certain type of trip that travelers crave. So here are three affordable Eastern European variations on classic vacation themes.
A Habsburg Holiday: Zagreb is an economical alternative for anyone who adores Vienna or Budapest. It's geographically closer to those cities than to Dubrovnik (Croatia's own tourist Mecca) and, due to centuries of Habsburg rule, the same can be said of it appearance-wise. Zagreb's Upper Town has a medieval feel; but Lower Town, developed in the second half of the 19th century, has an ostentatious imperial look that is unmistakably Austro-Hungarian.
The parks and promenades of the Green Horseshoe (a feat of urban planning on par with Vienna's Ringstrasse) are rimmed with pastel edifices that look startlingly familiar. Highlights include the National Theatre and Art Pavilion. Tellingly, the former was designed by Viennese architects and opened by Emperor Franz Josef himself; while the latter was actually transported here from Budapest. What's inside these grand Habsburgian buildings is equally impressive. Take the Mimara Museum which houses everything from Chinese porcelain and Persian rugs to paintings by Goya, Gainsborough and Degas. It's just one of the 50-odd venues that have earned Zagreb the nickname "City of Museums." "Capital of Coffee" would be fitting too, since another attribute it shares with Vienna and Budapest is a vibrant café culture. "Taking coffee," with a side order of people watching and pastry nibbling, is the ultimate Croat pastime.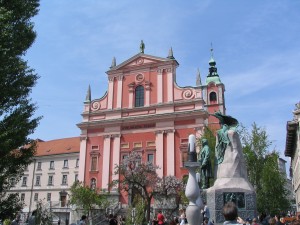 An Amorous Escapade: Although Paris, Rome and Venice, are all undeniably romantic destinations, little Ljubljana (Slovenia's premiere city) offers similar enticements on a smaller scale—and at a much smaller cost. Being blessed with structures that range from a bubble-gum pink Baroque church to a fanciful Art Nouveau bridge, it has the whole architectural thing sewn up. Moreover, as a national capital, it has its fair share of monuments and museums; and, as a university center, it has more cultural offerings (operas, ballets and orchestral concerts among them) than you would normally expect in a city with 275,000 people.
Nevertheless, Ljubljana's charm rests on simple pleasures rather major attractions. The city, for instance, contains the requisite hilltop castle (this one dating from the 16th century). Yet the most memorable aspect of a visit there may well be walking up to it hand-in-hand on the pretty wooded path. The grapevines you'll see en route are a reminder that Slovenia, like neighboring Italy, is also known for gustatory delights. Delicacies like wild boar, prosciutto, porcini mushrooms and fine indigenous wine are best savored at one of the many intimate eateries that line the Ljubljanica River. After basking in the ambiance, you can enjoy an über-romantic stroll through the cobbled streets of the quaint, compact city centre.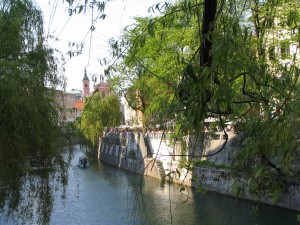 A Fun Foray: Say that you're going to Kraków and you'll likely get blank stares from most North Americans. Nightlife-loving Europeans, on the other hand, will wink knowingly. You see the Polish city now qualifies as Party Central: a title held by Prague (the tourist hotspot which it aesthetically evokes) until the Czech capital's popularity soared and prices followed suit. One big reason for Kraków's appeal is its legendary Zywiec beer: a heady brew that is as cheap as it is plentiful. But the plethora of places to imbibe it, running from traditional pubs to Euro-trendy clubs, also plays a part. The open-air establishments rimming Rynek Glówny (Europe's largest medieval square) are good spots to down a pint on warm evenings; at other times the action goes underground into the dance-til-dawn bars that occupy Old Town's vaulted cellars.
Kraków looks pretty good once the sun rises as well. After all, there's more to it than drinking and pole dancing. For starters, the 1000-year-old city rates high on the "history scale." Having miraculously survived WWII intact, it is still brimming with heritage buildings. Wawel Hill, with its castle and cathedral, and the atmospheric Jewish Quarter beg to be explored on foot; though for a truly sobering experience you should make the 38-mile drive west to Auschwitz.