Hostels sometimes used to be thought of as dingy, crowded, last-resort lodging that was only for hippies, students, random backpackers and possibly criminals — and perhaps that is the impression that some people still have of them. That old stereotype is completely outdated in the many shiny and modern new hostels that have been popping up around Europe lately and competing with one another for a chunk of a highly coveted market. Hostels cater to a much wider crowd than ever before, especially in tougher economic times. There are also so many different choices out there now that families, couples, friends, groups and solo travelers alike can all find what they want without having to pay sky-high hotel prices. Here is a selection of several plush yet interesting hostels in Europe that are well worth a visit.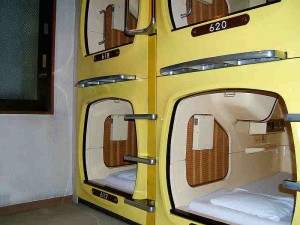 Wilson Hostel, Warsaw, Poland
Wilson Hostel in Warsaw combines eco-friendly with Eastern infusion to make itself stand out from any other hostels in the region. Not only is it Poland's first eco-hostel, but it also is home to Japanese sleeping capsules for those who are tired of the traditional hostel set-up. It has regular rooms too, all with private bathrooms. Everything is heated with solar panels and a wall of plants keeps the oxygen supply fresh, while water conservation is also a key initiative. This building also has bragging rights for having received several design awards.
St. Christopher's, Paris, France
Everything about this hostel is completely new, from the building itself to the very neighborhood it sits in. The 19th arrondissement just underwent a major facelift and is now a very happenin' part of Paris — all walkable from this riverside location. An ultra-modern hostel needs modern amenities, and St. Christopher's has got them, like a sauna and its own bar and cafe with live music. For the ladies, they have a private floor, a feature that has proved to be a hit in the chain's other properties. And movie buffs will be excited to know that the backdrop from the film Amélie is right outside their door.
Bayrams, Olympos, Turkey
It's like something out of a child's storybook — a treehouse that can be used for real life and not just playtime in the backyard! Bayrams doesn't just have any backyard either — Olympos is a beachside resort town with a stunning mountain backdrop and set within a national park. The fantasy life can be found throughout the whole area, as tree house hostels are popular here.
Bayrams' treehouses come with everything you need for a good night's rest, and if you want to upgrade, try an air-conditioned, en-suite private bungalow. It all makes for a perfect combination of the simple, peaceful world in the trees and modernity!
Alex, Keflavik, Iceland
At Alex, guests can pick to stay in so many different kinds of settings that there is certainly something to please everyone. One of the more unique options, especially given that the property is located in town and next to the international airport, are the individual cabins that house up to three people and come complete with a private bathroom and kitchenette. They are small but cozy, and a deal for what you get. A campground is also on-site, as well as a guesthouse and a geothermal hot tub to relax and warm up in on those chilly Icelandic nights.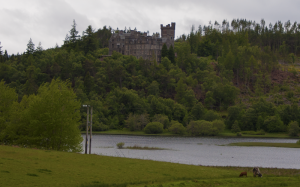 Carbisdale Castle, Ardgay, Scotland
Ever think that staying in a castle was only for the super rich? Well, not anymore, because at the decadent Carbisdale Castle, former home of the Duchess of Sutherland, you can feel like royalty without having to shell out a royal fortune. Outside of the property is no less delightful either, with the Scottish Highlands summoning visitors out into its lush and rolling wilderness to explore. Besides taking regular guests, the hostel can be rented out to large groups for retreats and other gatherings, but no matter who you are traveling with, beware of the ghosts that are thought to roam the property!