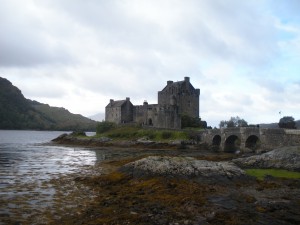 Like any good fairy tale, a successful wedding comes out of the combined efforts of a wide range of players. From the decisions between a tiered cake or cupcakes, to handwritten or stamped invitations, to lace or floral print, every detail has its place. But long after the wedding bells have sung their song, you're not going to remember analyzing your dinner plate's design, or even the lace-adorned walls and windows. Instead, you'll reminisce about the who, what, where, when and why — that's why choosing the prime wedding venue and location normally sits head of the pack on that ever-growing to-do list.
Of course, choosing the perfect venue means something different for everyone. There's the eloper's way of sneaking off to a chapel in Las Vegas, the seaside service in a sunny destination, and of course, the traditional church wedding. But for those of you seeking something in the middle — something a tad out of the ordinary, or something unforgettable — consider Gretna Green.
Giving new meaning to the term runaway bride, Gretna Green began climbing the ladder to fame in 1753 when Lord Hardwicke's Marriage Act was passed in England. The Act prohibited the marriage of any parties under the age of 21, forcing young English elopers to cross the Scottish border. Once in the safe confines of Gretna Green, the young couples were greeted by a blacksmith and his anvil, the latter of which they were to be married over. These two symbols have withstood the tests of time and to this day represent one of the world's most popular wedding destinations. For more information on how to book a Gretna Green wedding, see their website at: www.gretnagreen.com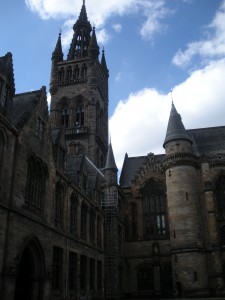 .
Gretna Green is not just for wedding planners and the lovestruck: It offers a sneak peek into Scottish history that is sometimes sidestepped. On your journey to discover Scotland, you're sure to make a few pit stops along the way. Edinburgh, the well-celebrated medieval city, is practically frothing with a rich collection of medieval tales, history and architecture. Its hidden underground city gives it an unmatched flare that rivets its visitors. During your exploration of the city, be sure to spit on the Heart of Midlothian as you trudge your way up to the castle to ensure your return to Edinburgh and a lifetime full of luck.
For a look at what Scotland's got under the hood, dust off your detective's eye and have a go at spotting Nessie in the Loch Ness near Inverness. If mystical creatures don't have you sold, then maybe a nice relaxing game of golf is in order. As St. Andrew's is known to be the "home of golf," the country has made the most of its serene coastal views, making it one of the most stunning places to tee off.
Scotland is an untapped well of caber-throwers, haggis drinkers, whisky brewers and kilt wearers. It is a uniquely tantalizing place that remains utterly unforgettable.