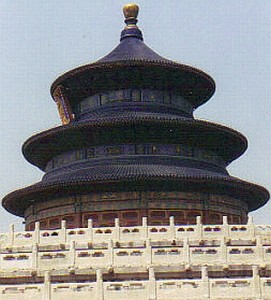 China is one of the oldest civilizations in the world. The United Nations well recognizes this, putting 41 sites
in China on its World Heritage Sites list. Only two countries have more sites on the list than China: Italy with 47 and Spain with 43. The United States, by comparison, has only 21 listings.
UNESCO, the U.N. organization that administers the list, chooses sites for their cultural or historic significance and/or natural characteristics. Such sites, UNESCO says, belong to all the people of the world, not just the citizens of the country they are in.
Six of China's sites are located in the Beijing area. The Forbidden City, Temple of Heaven, Great Wall, Ming Tombs and Summer Palace are sites most travelers will see anyway; Zhoukoudian is located outside of Beijing, but easily doable on a day trip for travelers who want to see where Peking Man, thought to have lived 780,000 years ago, was found.
That still leaves 36 sites to see. Most travelers won't be in China long enough to see them all. At least one will be picked up on basic visits, but seeing the others involves building them into your itinerary either by geographic location or by interest. Here are five sites that are worth including in your travels throughout China:
Longmen Grottoes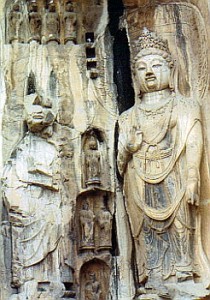 Head southwest of Beijing to see the Longmen Grottoes at Luoyang. The Longmen Grottoes are important because they represent the most impressive stone carving and Buddhist art in China. The word "awesome" comes to mind when you look at the grottoes, but then you quickly realize that awesome is not strong enough!
More than 100,000 statues are carved into a hillside overlooking a river. Some statues are just inches tall while others are tens of feet high. Work on the grottoes started in 493 and continued until 1127. It's no wonder many of the statues look a bit worn. You would, too, if you'd been exposed to the elements for centuries.
Tip: Wear comfortable walking shoes when you visit Longmen. The grottoes are spread out and there are many steps to climb to see statues on the upper levels of the hill.
Old Town Lijiang
Old Town Lijiang is another place where "awesome" is an inadequate description. UNESCO describes this city of 354 bridges as "an exceptional ancient town set in a dramatic landscape which represents the harmonious fusion of different cultural traditions to produce an urban landscape of outstanding quality." Wordy, yes, but anyone who has visited this town in northwestern Yunnan Province will agree with this assessment.
Old Lijiang is the stuff picture-postcards are made of, and fits all our preconceived notions of what China is really like. After seeing the high rises of Beijing and Shanghai, a stroll through this old town is sure to soothe your senses. The town, which sits on a hillside, dates back to the 13th century, and is filled with old buildings constructed by the Naxi minority people.
Mausoleum of the First Qin Emperor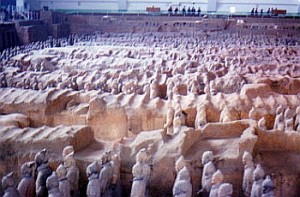 The Mausoleum of the First Qin Emperor is one of the most famous attractions in China and the No. 1 tourist draw in Xi'an. If the name doesn't sound familiar, that's because most people know the mausoleum by another name: Terra Cotta Warriors. The mausoleum of Emperor Qin Shi Huang, who unified China in 221 B.C., is the largest preserved mausoleum in China. Found by a farmer digging a well in 1974, the clay army took the world by storm. Each figure, each horse, each weapon is different – all were meant to guard the emperor in his afterlife. Qin, by the way, picked out the site for his mausoleum even before he became emperor; that's how optimistic he was about his quest to rule the Middle Kingdom.
Tip: If you want to tour the Terra Cotta Warriors on your own schedule, public buses to the mausoleum leave frequently from the Xi'an train station.
Mount Sanqingshan National Park
Most of China's World Heritage Sites fall into the cultural or historic category, but Mount Sanqingshan National Park is recognized for its natural features. Located in Jiangxi Province, UNESCO included Sanqingshan because of its "fantastically shaped pillars and peaks." The park has 89 pillars and 48 peaks, all made of granite. Viewed from the side, many resemble people or animals. The peaks and pillars punctuate the forests and mountain vegetation creating a "landscape of arresting beauty," UNESCO says.
The park is off the beaten tourist path that foreigners follow, but travelers with an eye for scenic beauty should put it at the top of their must-see list.
Mountain Summer Palace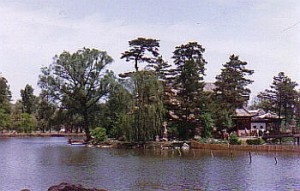 When central Beijing got too hot in the summer, the imperial family took up residence at the Summer Palace in western Beijing. And when it got too hot there, they headed for Chengde and the Mountain Summer Palace. It's a good place for visitors to chill out, too, during the dog days of summer or any time of year, for that matter. Chengde is just a few hours away by train and makes a nice three-day getaway. UNESCO put the Mountain Palace on the list not only because it's beautiful, but also because it represents one of the last attempts to build a feudal society in China.
Work on the Mountain Palace started in the early 18th century and continued until 1792. Emperors and their entourages came to Chengde to live in the 21 palaces built for them and to hunt at Mulan on the palace grounds.
The listing also includes several temples. After you're toured the Mountain Palace, with its lakes and rockeries, hop a bus or taxi to the largest outlying temple, Puning, which sits on a hill overlooking Chengde.