Now that American-Cuban relations have improved, it's a good time to start planning a visit to this West Indies island. There's no better place for a great beach vacation than along the silky beaches of Cuba and you'll find the classic getaway vacation with plenty of sea, sand, sun and socializing in the northeastern province of Holguin. Rolling hills dotted with royal palms, sugar cane fields and nature preserves lead to some of the prettiest beaches on the island:  This area is posed to become Cuba's eco-tourist hot spot.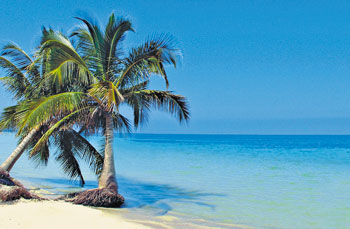 Guardalavaca is both a small town and a series of beaches. Local legend claims the name dates back to the pirate days as a warning for locals to hide their cows and other goods from marauders (name translates literally as "guard the cow"). Hurricane Ike seriously damaged the resorts in 2008 and the government has invested heavily into rebuilding the area. It has also tried to change the name to something more attractive but so far locals have resisted.
Its most famous tourist remains Christopher Columbus who landed on this beach during his 1492 maiden voyage. The sparkling waters and verdant landscape made a lasting impression that Columbus wrote in his journal that the  "island is the most beautiful that eyes have seen." Nature has long since reclaimed the explorer's exact landing spot but the beaches are still spectacularly beautiful with stone-white sand sandwiched between turquoise waters and verdant pine forests of the Sierra Cristal mountain range.
The original Guardalavaca beach is the most easterly and was the first to be developed in the 1970s, so its resorts are more homey. The larger all-inclusive resorts are found further west at Playa Pesquero. This is a favourite honeymoon destination since the beach has the most palms trees offering plenty of shade and privacy. Playa Esmeralda (Emerald Beach), named for its intensely green waters, has a series of lagoons and bays making it the perfect spot to snorkel. Close by is the Bahía de Naranjo Natural Reserve, a lush 247-acre island playground with hiking trails. There is also an aquarium where you can swim with dolphins or watch sea lions perform.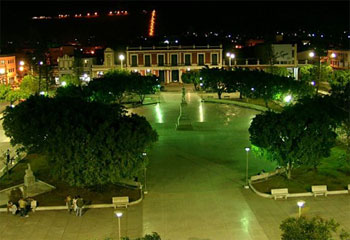 Founded in 1725, the provincial capital of Holguin, known as San Isidoro de Holguín, is famous for its beautiful parks. This medium-sized city with approximately 325,000 citizens has a thriving arts community with a long tradition of lyrical theatre, symphony orchestra, modern ballet and visual arts. The oldest part of the city has straight narrow streets that lead to Calixto Garcia Central Park. Calixto was an important general in Cuba's War of Independence from Spain and his home is now a museum. Other points of interest to enjoy are the History Museum, Science Museum, Revolution Square and San Isidoro Cathedral and the San Jose church, both built in the 1800s. Holguin's most famous spot is the Loma de la Cruz, a spectacular lookout with a 1790 wooden cross at the top. You reach the top via a wide staircase with 453 steps.
Nearby is the sugar town of Banes, where the dictator Batista was born and Fidel Castro was married. It's also the site of the Bani Indo-Cuban Museum displaying artifacts found in the nearby 96 archaeological sites. Dozens of objects have been discovered that offer clues to how the natives lived. One of the most important sites uncovered was the Native Indian cemetery dating back to 1490 to 1540.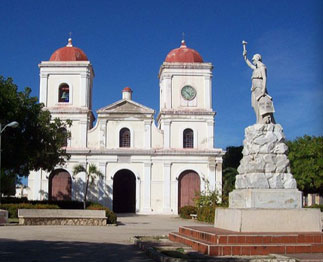 The picturesque fishing village of Gibara overlooks a wide bay and the flat-topped mountain of Silla de Gibara. Sometimes called La Villa Blanca (white village), Gibara is well known for its interesting colonial architecture such as the Museo del Arte Colonial Cubano. Housed in a neoclassic mansion once belonging to a merchant, the Museum has sumptuous tile work, stained glass windows and period furnishings. The Museo de Historia Natural contains a renowned collection of diurnal and twilight butterflies.
Inland 68 miles from the capital is more spectacular scenery at the Pinares de Mayari plateau, rising 1,968 feet above sea level. This plateau has a spectacular view of the Cristal Mountain Range with its deep pine forest cover. Near by is the La Mesura National Park with fresh water rivers and waterfalls, home to 300 different bird species.
Authentic, warm and welcoming, Holguin offers the perfect introduction to Cuba—whether you stay on the beach or head for the hills.