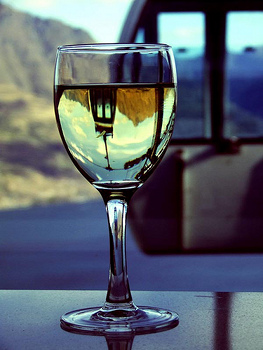 New Zealand is a surprising wine destination, to say the least. Given that cold, rainy islands aren't usually known for producing great wines (let's face it, have you ever heard of a British vintage?), Kiwi wines can be shockingly good. For obvious reasons, many of New Zealand's most celebrated wines are whites, as well as lighter bodied reds, such as Pinot Noir, which don't require the blazing sunshine of France/Italy/California to mature properly. Likewise, New Zealand's wines have gained in popularity and prestige over the past couple of decades, and many of its Sauvignon Blancs and Pinot Noirs are top-shelf sales around the world.
Wine is grown all over New Zealand — another surprise. Ten major wine regions cover this small country on both its north and south islands, meaning that pretty much anywhere you decide to visit will offer the chance for some wine tourism.
Beyond that, New Zealand is beautiful. The kind of beautiful that makes you want to spend some time outside (in a vineyard, perhaps?). We are talking about the place that served as  J.R.R. Tolkien's mythic Middle Earth in The Lord of The Rings films, and it is a country with vastly diverse terrain, including undying coastline, unspoilt forests, pristine fjords and even its own alpine mountain range.
I don't know about you, but all of that plus wine equals my idea of a perfect holiday.
New Zealand's Wine Regions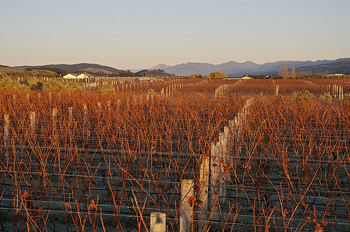 Unless you are a wineau of the first degree, you probably aren't going to be able to visit all of the ten major regions, so it's a good idea if you have someplace in mind. For example, maybe you also want to check out the buzz of the country's largest city, Auckland, which is on the northern tip of the north island. In that case, you can easily sample wines from the Northland, Auckland and Waikato/Bay of Plenty wine regions. These are also among the best areas to sample New Zealand's reds, because this is the warmest and sunniest part of New Zealand.
If you prefer the laid-back pace of New Zealand's smaller, capital city, Wellington, there are a ton of options for you, on both the north and south islands (Wellington is located on the southernmost tip of the north island). In fact, this could be considered the epicenter of the country's best wine, with Hawke's Bay to the northeast producing incredible Syrahs and Chardonnays. Meanwhile, perhaps the most famous Kiwi wine region,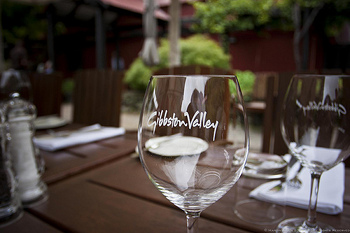 Marlborough, is located just across Cook Strait on the south island, and is famous for its Sauvignon Blanc.
For a fantasy escape into the depths of Tolkien's "Rohan," where lumbering mountain peaks meet wild fields and glassy lakes in perfect silence, you simply must make for Otago, New Zealand's southernmost wine region in the south-central part of the south island. This sublimely surreal district is known for several wineries producing mostly whites, in addition to a plethora of outdoor sports and amazing coasts.
Guided Wine Tours
New Zealand is a fairly remote country and much of it, especially the south island, is ill-served by public transport. This can be a problem when you're out to taste wine, because you'd really rather not get behind the wheel after several glasses of that gorgeous Pinot.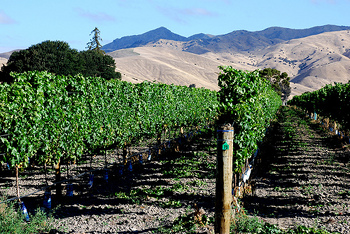 That's where guided tours come in. Wine tourism has become something of a rage in New Zealand, and there are now numerous companies offering guided wine tours in all of the different regions across the country. These usually include transport around the region(s) to different wineries, plus informative lectures on the areas, wines, landscapes and how they all come together to form the perfect vintages, as well as some more practical information about wine growing in New Zealand.
The Wine Tourism Network is probably the best place to start. This helpful website contains information about each wine-growing region, as well as the tours offered across the country. It also offers helpful suggestions about the best places for wineaux to stay and eat while sipping their way across the country. Likewise, Wine Marlborough, the official website of New Zealand's largest and most productive wine region, offers a list of wineries, events and tourism tips.