I recently visited a popular online India travel forum and came across multiple pages dedicated to why females should not travel to India. Comments included:
"India is a labyrinth of predators for women."
"The misogyny is evident in every corner of the country."
"Do not, under any circumstance, travel to India alone. Your entire trip will be spent escaping harassing comments and avoiding stares from locals."
Wow, talk about shock value. Yet, as an India Destination Specialist, a student of Indian religion and culture and a writer of current Indian issues, I have heard it all before.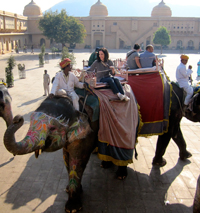 I agree that India can be a challenging place to integrate and navigate, even for the most independent and seasoned traveler. As a woman who has traveled to India many times in various capacities – professionally, leisurely, alone, with friends and with family – I found my experiences very rewarding. I encourage travelers to be prepared, including researching the destination, speaking to locals and professionals and understanding the delicate cultural fabric that weaves a history of colorful traditions. So, to all female travelers considering a visit to India, here are my suggestions to alleviate the uncertainties and enrich the journey:
Pack Light and Shop Local: Pack lightly and buy local clothing. It is usually better suited for the climate and also complements the customs. With locations throughout the country, Fabindia is a wonderful retail chain and offers inexpensive and stylish options. Or, for a more authentic experience, visit the bazaars and markets – but be prepared to haggle!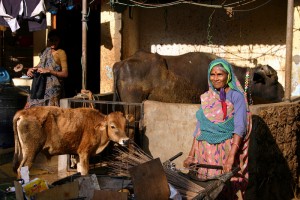 Dress Conservatively: Generally speaking, India is a conservative country. Do not wear clothes that are too short, tight or revealing. Skirts and shorts are suitable, but if traveling to rural areas, it is best to wear traditional Indian clothes. Also, if visiting sacred or religious sites, carry a scarf to cover your head and/or legs.
Ditch the Heels: Wear supportive and comfortable shoes for the rickety roads and sidewalks. Heels, stilettos and platforms will cause achy feet at the end of the day. (Also, attempting to navigate the shaky streets in high heels may create unwanted attention.)
Be Mobile with a Mobile: Carrying a cell phone is an essential part of staying safe and connected. Before departure, call your provider to determine the international rates for calls, texts and internet. You may also elect to purchase a cell phone or SIM card in India, which allows your friends and family to reach you throughout your trip. Incoming minutes are generally free and there are different plans available, depending on usage.
Think Hygiene: Most public restroom facilities in India do not include toilet paper, so pack moist, flushable wipes and bring small bags for items of personal hygiene.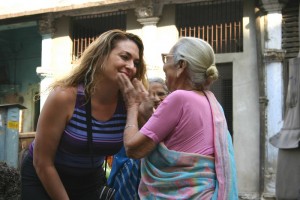 Connect with Locals: Before leaving for your trip, try and connect with locals in your destination through friends and family members. Also, reach out to a travel professional for a list of local contact numbers in the event of an emergency. If I meet someone who is traveling to India, even if they are not my direct client, I always provide my list of associates in India. It is an extra precautionary measure to have access to a local contact who can provide assistance.
Upgrade Your Travel: If traveling by bus or train, pay the extra money for upgrades. Some local trains and metros offer women-only compartments. If traveling long-distance or overnight, pay the nominal fee to upgrade to a first-class seat. On the bus, try and purchase two seats so you will have extra personal space. If the transportation is full, select an interior seat so there are fewer opportunities for men to "accidentally" bump you. If possible, hire a transfer representative from airports, rail stations and bus terminals. The rep will meet you outside your transportation, assist with luggage and safely transfer you to your accommodations. Also, at train and bus stations, sit near a group of women and children rather than alone.
Bye-Bye Beggars: Do not encourage panhandlers or beggars, as you may soon find yourself surrounded by a mob. Many cities have homes that teach this craft as a scam, especially by manipulating children. If you feel compelled to give, we recommend donating money to a reputable charitable organization that will disperse the funds to the community.