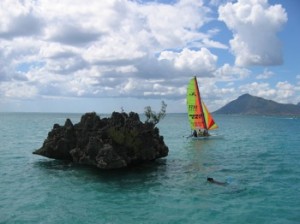 People will tell you there are tons of things to do in Mauritius.
Well, the Mauritian people will tell you that, then list dubious attractions like the stamp museum and a dodo skeleton. But trying to lure visitors to this gorgeous tropical island by conjuring up copious activities is missing the point. The point being that Mauritius isn't the place to go if you want to do stuff. It's the place to go to do absolutely nothing except revel in the unusual opportunity to cast off your workaholic, stress-fuelled self – unless you're a water baby, in which case you'll face the dilemma of deciding whether to snorkel or scuba. Whether to swim in the sea or fish in it. You'll be torn between hiring a canoe, a speedboat, a catamaran or a glass bottomed boat, and end up doing all four. You'll windsurf and water-ski then thrill yourself by para sailing.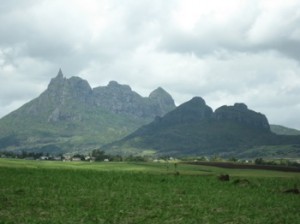 Later you'll wonder whether to have another drink on the beach long after the sun goes down, or to stroll over to the Indian restaurant. Or maybe eat Chinese tonight, unless you fancy the steak bar. Who knew there'd be so many decisions to face, when all you really want is to relax. Finally you'll ask where the day went when all you did was laze around after a hearty breakfast before tucking into a seafood lunch, then trying to devour a three-course dinner. There's every reason to do nothing but stretch your body on the sand, stretch your mind around some gripping novels, and stretch your credit card around some fabulous food.
That's hard work in itself. We workaholics always struggle to wind down, and spend the first few days checking for emails and missed messages. But Mauritius forces you to relax. Sometimes the sun is so hot that it's too strenuous to do anything other than summon a refill for your cocktail. Other times the wind roars so strongly that there's no point even going for a walk. But if lazy days do begin to pall, you can haul out your golf clubs and enjoy some rounds on the stunning courses. Or head for one of the many spas to be pummelled, wrapped, massaged, scrubbed, waxed and beautified in a dozen different ways.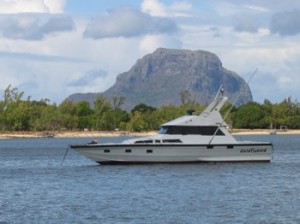 Medical tourism is thriving too, so you can get various body parts sliced, diced and restored in absolute privacy. I've even discovered that Mauritius can rejuvenate you so superbly that baldies will fly home with a full head of lustrous hair, if you believe the claims of its hair transplant clinics.
One activity that seems pretty compulsory is sex. This is honeymoon island in a big way, with ridiculously beautiful beaches, luxurious suites with gorgeous sea views and mammoth petal-strewn beds. You've had your massage, your wine, you've watched sultry girls swaying to the sexy sega music, and your body is tingling with that sunshine afterglow. Oh yes. If you're keen to cement a romance or rekindle a long-term love, Mauritius is the place to do it.
Yet even in the honeymoon hotspot of Le Touessrok, an east coast resort that whispers romance in a sultry, voluptuous, warm-wind voice, the Mauritians have the knack of never making a single person feel out of place. Le Touessrok is so elite that it makes other elite resorts look almost egalitarian. You can arrive by helicopter, rent a private villa with its own beach and swimming pool, and be attended to by battalions of personal butlers, cleaners, waiters, chefs and cocktail creators.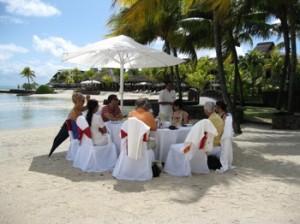 It's brilliant at pampering your stomach too, with six restaurants in the resort. If that's not enough you can also request breakfast on the beach. That's not a wasps-in-the-orange-juice and sand-in-the-sandwiches variety. It's a silver service affair, with a table and a pristine white tablecloth carried out of a restaurant and positioned elegantly by the sea. Sometimes Le Touessrok takes its pampering too far, like handing out paper panties in its Givenchy spa. I felt a fraction daft slipping off real undies to replace them with a paper version, but it made an entertaining talking point over drinks that evening. We swapped stories about our days of inactivity, although one adventurer confessed to having spent the afternoon sauntering around Pamplemousses botanical gardens. Sadly he hadn't timed it to coincide with the flowering of a talipot palm, which apparently blooms once every 60 years.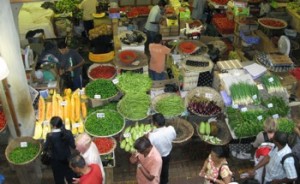 I'd taken a taxi to the capital, Port Louis, to see what else I could add to the "must do in Mauritius" list. Port Louis is a pleasant little town, with a lively market and one swanky shopping street. There's a genteel level of bustle that's still relaxed even when you're implored to look at the souvenirs of shark jaws and cheap cotton clothes. It's a typical tropical island market, enlivened by an intriguing array of dead meats and exotic fruits and veggies being haggled over by the locals. A short walk away is the Waterfront that houses several  boutiques. You glimpse the price of a designer dress and wonder if the decimal point has mistakenly slipped to the right a fraction. Mauritius can be wicked on the wallet, although package deals that include your flights and food can make it very affordable.
The Waterfront also has a scattering of bars and restaurants that are a good bet if you aren't staying in an all-inclusive resort. Start by indulging in a happy hour that often sprawls into an extremely happy three hours. Then you can eat in the occasionally raucous sports bars or find somewhere a tad more refined, or try your luck in the casino. Grand Bay on the north of the island is another good base for tourists, with its wide selection of hotels flanked by shops, restaurants, bars and discos.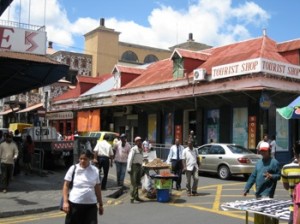 Since everything on this compact island is pretty much only an hour away from everything else, it's possible to cover all its sights in a week. Yet when I compared notes with other guests we had all been equally inactive. Or hedonistic, as I prefer to call it. None of us attempted to hike in the Black River Gorges National Park or try quad biking and horse riding in Domaine Les Pailles nature reserve. Nor had we visited the sugar mill, rum distillery or the crocodile park. I'll put them on the agenda for next time. But only after I've done the sun, sea, sand and swimming stuff, had more massages and facials and read some books in the beach bar.
Yes, I admit, I may never actually get to see the stamp museum or the dead dodo. But I'll still have a brilliant time.