It's always fun to come back from a trip with incredible stories — not only for the fond memories, but also (of course) to be able to leave your friends and family in awe of all the exciting details. Exaggeration won't even be necessary if you decide to partake in any of the following excursions that are possible in Iceland, because they are already so unbelievable as they are. You may even need to somehow reassure your pals that you really did do these things … make sure to snap some photos!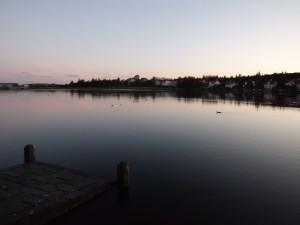 Sunbathing at Midnight
With temperatures warming up and spring in full swing, the Land of Fire and Ice is beginning to thaw out a bit, just in time to welcome tourists eager to enjoy the long (and even endless) daylight hours of this far-northern island. Summertime brings out of hiding the famous Midnight Sun, where it never gets pitch dark for a few months straight — perfect for travelers who like to cram as much into a trip as they possibly can! A late-night walk to the hilltop near Perlan in Reykjavik offers sweeping views of the city and its bays, all lit up in the fiery orange color of the low, but not gone, sun. Or take a drive either on your own or with an organized tour outside the city and see how the everlasting sun compliments the rest of the island.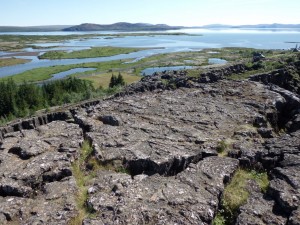 Diving Between Two Continents This may be the only place on Earth where you can say that you got to go scuba diving literally right between two continents — the North American and European tectonic plates, to be exact. It's no wonder that Iceland has a look and feel to it that is a mixture of both continents, as it technically sits on both of them. Running through the middle are a crystal-clear river (also known as the Silfra rift) and Thingvellir Lake, both with impeccable visibility that makes them ideal for diving, exploring their contents and spying on their critters. The water is quite cold since it comes from a nearby glacier, but wetsuits are provided on guided group outings, and you probably will scarcely be noticing the temperature anyhow. Get a geology lesson from underwater as you pass through the tiny nooks and crannies and wide open spaces of this protected site. It should be noted that diving is available at numerous other fascinating locations around the island as well.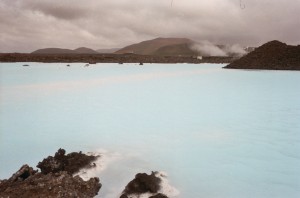 Soaking in Geothermal Pools Even though Iceland is indeed not the warmest place to vacation, its abundant geothermal pools make it quite enjoyable to have a crisp breeze blowing overhead as you de-ice in the naturally heated waters. The Blue Lagoon is Iceland's largest and most popular geothermal pool, but the island is full of them, with many even located within Reykjavik's city limits. Some take on the look of a large, traditional swimming pool, while others are more natural and appear to be some steaming oasis that showed up out of nowhere in the middle of the rugged, rocky landscape (which is pretty much the case!). Relaxing in these pools not only feels good, but it is said to be therapeutic and healing as well, due to the minerals contained in the mud and water. So, sit back, scoop up some creamy mud and slather it all over, and absorb (literally) all the goodness of this longstanding Icelandic tradition.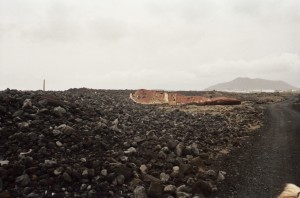 Horseback Riding Through Lava Fields Often, the thought of horseback riding while traveling brings to mind visions of galloping along a sandy beach with warm, salty air blowing through your hair. The Icelandic version of this still involves views of the ocean and a sea-scented breeze, but it also involves riding through rugged black fields of ages-old lava rock — very brag-worthy indeed! Coming up close to a shipwreck and passing by sheep farms also add to the curiousness of this one-of-a-kind ride. Even though horseback-riding tours are offered throughout Iceland, the Reykjanes peninsula is the best place to experience all of the above at once, and also has the convenience of being close to both the Blue Lagoon and the airport.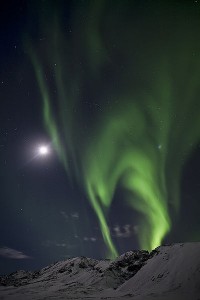 Witnessing the Northern Lights Despite this being a wintertime activity that lights up the darkest months in Iceland, it still must be mentioned due to it being such a special and well-known phenomenon. Some may not even believe that these bright greenish streaks that reach across the night sky even exist at all, or think that if they do they must be some sort of alien creation (they sure do look like it!). There are all sorts of ways to see this stunning sight with a guide that knows some of its secrets — from a boat, on a multi-night excursion, in a lava field, or if you're feeling extra adventurous, while camping. You can also try it on your own, but bear in mind that you'll need certain conditions to have a chance to spot anything, and even then, Aurora Borealis is an unpredictable beast! Good luck!