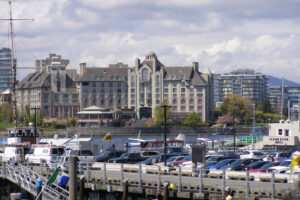 Victoria is in the British Columbia region of Canada. It is actually the capital of the province. This quaint city borders between the water and the mountains, allowing breathtaking scenery and plenty to explore, taste and learn.
It's easy to get to Victoria. Ferry service is available from Port Angeles and Seattle. You can also fly directly into the airport from many Canadian cities (including Vancouver, Toronto and Calgary), as well as Seattle and San Francisco. You won't have a hard time finding a place to stay whether you are looking for an old fashioned bed & breakfast or a modern five star hotel. Victoria is also a popular cruise port. It is on the schedule of most Alaska voyages and Celebrity Cruise Line includes it on the itinerary of their Pacific Coastal Wine Cruises.
Explore the Land & Water
The Canadian government has named Victoria Canada's "Fittest City" and it's easy to see why with so many places to explore. Walk, run, cycle or hike your way through this beautiful landscape. This is a rare city that includes ocean shores, rainforests and mountains in a compact area that's easy to get around.
Whatever you decide to do, don't forget to include some time to explore the waterfront area. From shops and restaurants to displays of artists and jewelry makers, the waterfront is a relaxing and interesting way to get a feel of Victoria's culture. If you prefer water to land, rent a Kayak and row your way around the city's waterfront. Boat tours are also available if you wish to see the Pacific Coast in a less active way.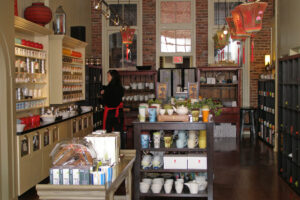 Enjoy Some Tea
The English influence is all over Victoria and you will really see this when it comes to tea. Tea shops are found throughout town, but two experiences stand out. People come to Victoria just to have the infamous Afternoon Tea at the Fairmont Empress. This experience has been taking place at the hotel since 1908. Close to 100,000 people a year come here for the signature Empress Scones and tea served in the Empress China.  It's not a budget visit, though, as it will set you back around $50.
For a more modern (and more affordable) Victoria tea break, check out Silk Road down by Chinatown. This unique store has a tea bar where you can sample flights of tea from all over the world. If you have some extra time they offer tea lessons and special events, like Chinese Moon Festival Tea Ceremonies and Tea & Chocolate Pairings.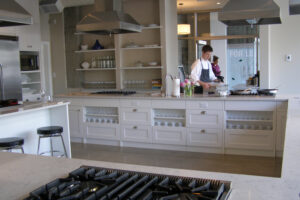 Learn to Cook
You may think that learning to cook is something you can do at home, but it won't be easy to find an experience like The London Chef anywhere else. English Chef Daniel Hayes and his Victorian born and bred wife Micayla opened this space in the spring of 2011. This cooking school is strictly hands on and Chef Hayes is there to help. Come to one of his classes if you are looking to learn how to make specific food genres, he's guaranteed to entertain as he teaches.
A private cooking lesson with Dan Hayes is one of the best experiences you can have in Victoria. He will talk to you about what you like and then ask what you want to learn how to make. Then the wine gets poured, the fresh, local ingredients come out, and you get to cook your feast together!
Discover History
Fort Victoria was built in 1843 and the British Navy established a base here to ensure their sovereignty over the colony. Remnants of that time are in the statues throughout the city, including the one dedicated to Queen Victoria herself. Explore the history of this time at the CFB Esquimalt Naval and Military Museum or the Maritime Museum of British Columbia. You should also take in some of the old sites, such as the Parliament Building, Emily Carr House and Old Customs House. St. Ann's Academy is another architecturally interesting location as it was built to reflect the Quebecois origins of the sisters who arrived to this school.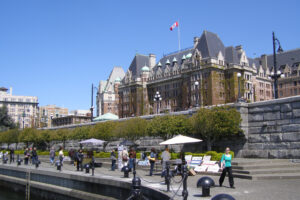 The Royal British Columbia Museum is also located in Victoria. This huge, modern building includes art exhibitions, a natural history gallery and collections that offer insight to the human cultures of BC. The museum also offers children's programs and has an IMAX theatre.
Have a Drink
Victoria is definitely a foodie area with a selection of all types of eateries. It's also a place where you will never run out of local options to wash it down with. The area of nearby Vancouver and Gulf Island has been nicknamed the "Wine Islands" because they are Canada's fastest growing wine region. Since import laws prevent many of these wonderful wines from getting to the U.S., use your time in Victoria to sample — and maybe pick up a few bottles to take home. You will also find award-winning microbreweries popping up all over the city and even the first artisan gin distillery in British Columbia, Victoria Spirits.
For more information on visiting Victoria, Canada, check out the website of their tourism board.