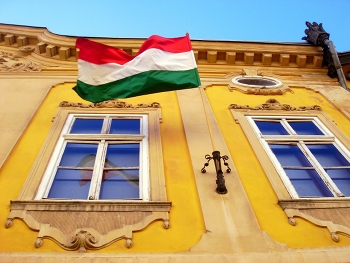 Hungary is a stunning Central European country filled with a varied landscape of mountains, rivers and lakes. It is home to the cosmopolitan capital city of Budapest, beautiful small villages, a historic wine region, several UNESCO World Heritage Sites and the largest lake in Central Europe.
At about 93,000 square kilometers (35,000 sq mi), Hungary is not a huge country, making it a very manageable place to spend a few days touring. The country is generally divided into several unofficial regions: these include Central Hungary (home to Budapest), Transdanubia in the west (home to Lake Balaton, the largest in Central Europe), Great Hungarian Plain in the south and east, and Northern Hungary in the northeast.
Getting in & around
Hungary is part of the European Union and the Schengen Zone, so if you are traveling from another Schengen country, you won't be checked by passport control.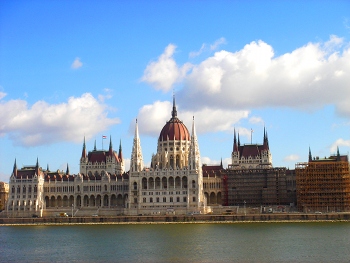 Most international flights arrive to Franz Liszt International Airport in Budapest, while trains come into one of several stations around the capital, namely Keleti and Nyugati stations.
The best way to see Hungary is undoubtedly by train, as the country is covered by a vast network of local trains operated by Hungarian National Railways (MÁV). Tickets can be quite affordable and the trains, which are fairly modern and comfortable, service almost all of the small towns, villages and attractions around the country.
The city of Budapest is well-served by a metro network that consists of an underground, street trams and buses, which are all very efficient and easy on the pockets.
Budapest
It is easy to lose track of time in Budapest, a city with numerous ancient Turkish baths. Split into two sides — Buda and Pest (pronounced 'pesht") — by the Danube River, the Hungarian capital is an unusual place that brings together the ancient with the modern. The historic Royal Palace and impressive Fisherman's Bastion overlook the city from a hilltop in Buda, while a series of giant bridges lead across the river to more modern Pest, where the eerie spires of the Hungarian National Parliament Building spike up from the riverside, forming one of Europe's most beautiful government buildings.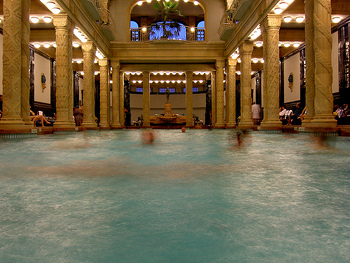 The Great Synagogue — the largest Jewish synagogue in Europe — is also located here in Pest, along with the celebrated Andrássy út, a tree-lined avenue that stretches through the city. This picturesque avenue houses a fine selection of museums, as well as the beautiful 19th century State Opera House, where classical and opera performances are still regularly held.
No trip to Budapest would be complete without at least one thermal soak, and you can take your pick between grandiose Baroque and Art Nouveau spas like the Gellért and Széchenyi Baths, or opt for something even more historic and perhaps a little more local, such as the cavernous Király Bath, which dates back to the 16th century.
Beyond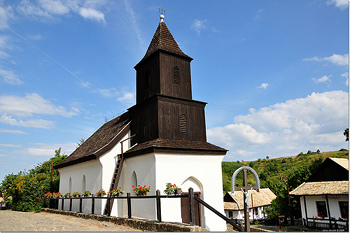 Traveling beyond Budapest affords the opportunity to explore some of the rich Hungarian countryside, which is replete with natural wonders and scenic villages. Hollókő, for example, is a preserved traditional village located in Northern Hungary designated as a UNESCO World Heritage Site. With only one unpaved street, the village has traditional cottages, a tipsy old towered church, craft shops, a few small museums on village life and history, and the remains of an impressive stone fortress, the earliest parts of which date to the 13th century. Not too far away, along the Slovakian border, the villages of Aggtelek and Jósvafő are famous for their system of underground karst caves.
Lake Balaton is perhaps the biggest attraction in Hungary outside of Budapest. At 592 square kilometers (228 sq mi), the lake is so big as to have earned the nickname, "The Hungarian Sea."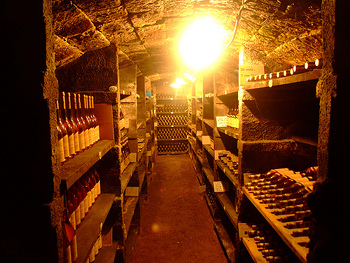 The lake is unsurprisingly popular as a recreational destination for boating, fishing and sunbathing, and plenty of holiday resorts have sprung up along its 150 miles of shoreline. Hévíz, at the lake's west end, is home to one of the most renowned thermal spas in Hungary, which was purportedly brought forth by the Virgin Mary after a nurse prayed for an ill child to be healed.
Unlike many of its neighbors, Hungary is not a beer-drinking nation, but a wine-loving one. The country is positively covered in vineyards, including its most famous wine region, Tokaj. This northern area on the border of Slovakia is renowned for its sweet, white dessert wines. It is easy to tour the village's many cellars on foot, and several vintners festivals are held here each year, including the Tokaj Wine Festival in May.