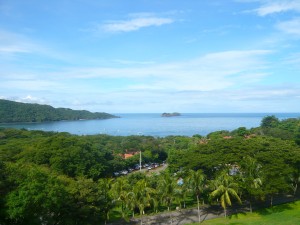 Only a few months ago, I found myself in Costa Rica. I was staying with a friend at an all-inclusive resort. Lounging next to the pool with an umbrella in my tropical drink, I found myself thinking about how these all-inclusive resorts are known in French as "colonie de vacances." Literally translated, this means "vacation colony," like a little settlement established on some distant planet, or a late 19th century bastion of the indigenous fanning the colonists with banana leaves. This appellation, if nothing else, is a reason to get off the reservation.
And yet, how are we supposed to escape from these all-inclusive islands? They have their own beaches, their own restaurants, pools and tour companies. Even if you get out into the city, it is on an organized tour. You are with people from your resort, guided by well-trained guides in vaguely military colors. You eat at the restaurants they select, you stop at pre-approved rest stops, and you select souvenirs from carefully authentic artisans. There is no room for mistakes or mishaps. It is the perfect postcard vacation.
In order to transform the postcard into something really worthy of being called "travel," the measured perfection must be delicately balanced with the grime, the confusion and the frustration of GETTING OFF THE RESERVATION.
Do your research!
Know what you would like to do, and don't hesitate to buck the concierge or go over his/her head if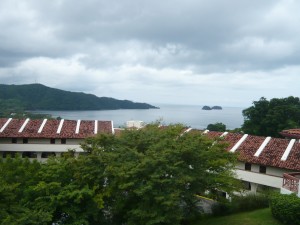 necessary. Upon our arrival in Costa Rica, I immediately asked the concierge about scuba diving. My friend had never been and I really wanted to do a Discover Scuba course with her. Alas, the concierge sighed, "I don't know about any places where you can go scuba diving." Luckily, having already done my research, I emailed a company I had heard about, and two days later my friend and I were breathing underwater in a pool! Where is this scuba diving company? Only a 20 minute walk down the beach from our resort.
Some research can be more informal. Ask people at the hotel or taxi drivers where they go on their time off. What kind of food do they eat? What are the traditional foods or drinks of the country? Be prepared for surprises! We ventured off the reservation to a restaurant we had heard of from our concierge–a "real local place", he called it. Probably because it was a Sunday evening in a Latin American country, we were the only ones in the restaurant. The hostess welcomed us pleasantly and we consumed delicious local fare to the shrill chirps of a gecko on the wall above us. Near the end of our dinner, her entire family showed up! We were able to watch Costa Rican culture in action and all it took was an unlit walk down the beach (I may have stubbed my toe on a rock).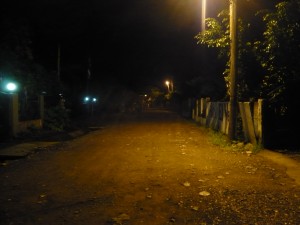 Know your limits!
Sometimes, leaving the comfort of your resort doesn't pay off. Potential problems with transportation, the language barrier, unfamiliar customs/cultures and, unfortunately, the occasional unsavory person can make truly exploring the local culture intimating at best. For example, we arranged to take a taxi to a nearby town and asked to be picked up at a certain location at a certain time. By midnight, the taxi driver was an hour late and we were two American women awkwardly asking a casino bartender to borrow the phone. That night, I would much rather have stayed in my vacation colony.
Find your perfect balance of the planned and the unexpected–you might end up stranded in a casino at midnight or you might see a family sharing a meal. My advice? Take the risk in careful measures. Plunge in head first to a new adventure and make sure to get off the reservation!