Thirty miles south of London, and halfway to England's South coast, lies the Weald — an area of outstanding natural beauty dating back to the Saxons of 900 AD. Visiting the Seven Wonders of the Weald, I started my journey in the gorgeous Kentish village of Penshurst, where one of England's most outstanding stately homes can be found — Penshurst Place.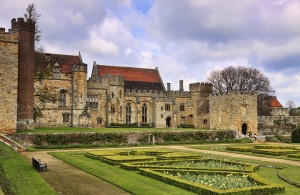 Built in the 1300s, Penshurst has been home to Kings and Noblemen for 650 years. Its impressive halls, staterooms and galleries are filled with medieval portraits, tapestries, Indo-Portuguese furniture, porcelain and armour, with rock-crystal chandeliers hanging off every hammer-beamed ceiling, which goes to explain why it's been used as a location in numerous period movie sets. The house itself is a perfectly preserved fortified manor house which acts as a magnificent backdrop to an 11-acre Elizabethan garden – the jewel in the Penshurst crown. Spending a day at Penshurst is a relaxing, especially for children as the grounds are ideal for picnic lunches with an adventure play area and a toy museum. In spring the garden is bursting with colour – from cherry blossoms, to tulips, daffodils and bright red acacias; and in summer the Union Jack garden, made up of heather and several thousand roses, makes an appearance. Penshurst also has a great café serving lunches and teas. More information at www.penshurstplace.com.
Nearby is the hidden gem of Chiddingstone Castle, a large country house dating back to the 1500s. It was revived from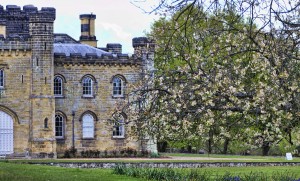 dilapidation in 1955 by the late Denys Bower, and became home to his collection of exotic antiques sourced from around the world, including Japanese samurai armour, Egyptian antiquities, Buddhist artefacts, Jacobean manuscripts and Stuart paintings. The 35-acres of fairy-tale parkland surrounding Chiddingstone House, which includes a lake, a waterfall, rose garden and an award winning orangery, makes a perfect setting for a genteel picnic. Afternoon tea and tasty cakes are served in period crockery in the Victorian room – and be sure to pick up a copy of 'Beyond Belief', in the gift shop. It's the fascinating story of Denys Bower's life, written by Mary Eldridge. More information at www.chiddingstonecastle.org.uk.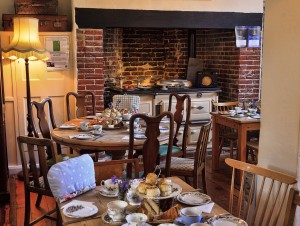 After looking around the beautiful village of Biddenden with its 13th century grey stone church and High Street flanked by half-timbered houses once used for weaving cloth, I headed to Biddenden Vineyards, Kent's oldest commercial winery, a couple of miles outside the village. If you are at all interested in how wine and cider are made take the free tour which runs pretty regularly. It's informative and not very long and provides insight into the whole wine and cider making process. It starts with a complimentary coffee, a walk around the vineyard, processing and bottling plant, then at the end of the tour, I got to taste their entire range – including all six of their famed Biddenden ciders. There is no obligation to buy any of their products but walk around their vineyard shop and you'll want to come away with it all – Ales, Bitters, farm pressed juices and homemade produce that made my mouth water. Had I not wanted to partake in the tour I could still walk around the vineyard on two well signposted paths (dogs welcome), then have a drink in the small café. More information at www.biddendenvineyards.com.
For a nostalgic return to the days of steam engines plan a trip on the Kent & East Sussex Railway, England's finest example of a preserved rural light railway. From Tenterden Town Station, historic steam and diesel trains gently wind their way along the narrow track, stopping at five stations, then continuing on through unrivalled Wealden countryside, clicky-clacking across the breathtakingly beautiful Rother Valley. The 10-mile route terminates in the Sussex village of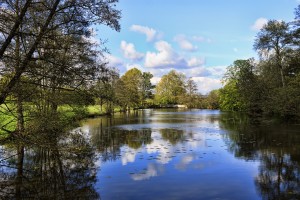 Bodiam, in the shadow of the magnificent Bodiam Castle. For a unique Victorian experience, book a fine dining table on the Pullman Dining carriage.More information at www.kesr.org.uk.
Also part of the 'Seven Wonders of the Weald' are Bedgebury National Pinetum & Forest offering adventure in a world of trees; the private gardens of Marle Place, and the inspirational Merriments Gardens.
£25 buys you a full year's access to all Seven Wonders of the Weald, saving you more than £50. www.sevenwonders.org.uk