Whether you call it a souk, mercato, bazaar or market, visiting a city's local shopping destination is a great way to immerse yourself in the local culture and get a feel for everyday life. There are countless types of markets: Livestock, produce, "wet" (meaning usually freshly killed or still living poultry, meat or fish), gold, spice, night, craft and more. No matter what you are shopping for, it is more than likely that there's a market somewhere that sells it.
While you may not be looking to stock a kitchen or outfit a house, purchasing at least one item from a local market when visiting can be a fun interactive experience and leave you with a great memory or souvenir.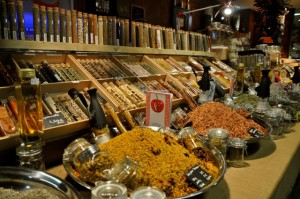 Visiting one of these markets and potentially haggling with local sellers over pricing can seem daunting, but after visiting dozens of markets on five different continents, I've developed a list of 10 tips and techniques to ensure you have an enjoyable and productive market experience:
1. Before you arrive in your destination, read up on the city's most famous markets: are they day or night? Only certain days? What are the best hours? Are there seasonal offerings? For example, if you really want to shop for a handcrafted Ecuadorian woven rug, you should be sure to be in Otavalo on Saturday, the biggest market day of the week where locals come from all the surrounding villages to sell their wares. Search sites like www.tripadvisor.com, www.lonelyplanet.com and the visitor bureau's web site of the city you are visiting for current market days.
2. Think small! (bills, that is) Most market vendors deal in cash only and it seems to always be a struggle to get change for anything larger than the equivalency of about $20. Before you head out to market shop, break large bills at your hotel or a restaurant if you can.
3. Prepare to get lost.Some larger markets, such as the Chatuchak Weekend Market in Bangkok publish a map or guide, but even with a map, the maze of stalls and alleyways can turn around the most confident navigator. Don't worry though, getting lost in the market is part of the fun and you never know what's around the next corner.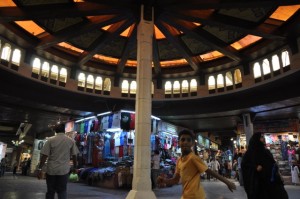 4. Bring supplies to cover up. Daytime markets, even covered ones, can get extremely bright and hot as you wander between stalls in the sun; be sure to bring a hat, sunglasses and sunscreen. Night markets that begin at sunset may be comfortable just when the sun is going down but quickly turn 15 – 20 degrees colder. A light sweater or jacket will let you extend your shopping and also keep pesky evening mosquitos at bay.
5. Learn the language — at least a little bit. Bargaining for silver in Mexico is a little easier if you know a few basic phrases for "more," "less" and how to count to 10. When you find a vendor selling gorgeous silk scarves in Hong Kong and you want one as a souvenir, you might get a better price if you can say "please" in Chinese.
6. Understand the value of multiples. All market sellers, no matter what, want to sell as much as possible in any one day; it minimizes the amount of merchandise they have to re-pack, transport and attempt to sell another day. You might be able to get a better price per unit if you try and buy two, three or more at any one time. For example, the Hong Kong scarf merchant might sell you one for the equivalence of $5; you might be able to get four for $15 total, lowering your price per scarf.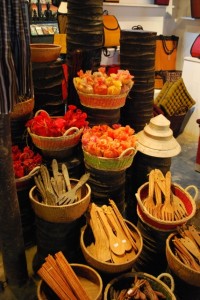 7. Remember this is supposed to be fun! Realize that the art of negotiating is a little bit of a game. Sellers expect you to negotiate some and know that it is acceptable to ask for less than the original price. Have fun with the seller and be sure to smile and show that you are interested in taking home a piece of their culture.
8. Use the power of the calculator. In almost every market stall, the seller will have a calculator available. There's a common game where the seller will show you the price on the calculator, then clear that and show you the "sale" price he or she can give you. It's the same process when haggling for multiple items. It's perfectly OK to input the price you are willing to pay right on the keypad; this can be especially helpful in overcoming a language barrier. It's also fine to ask to use the calculator to do some quick math to verify what you are actually paying for an item using currency exchange rates. Make sure that the scarf is $5 not $50!
9. Don't forget the sellers need to gain, too. Even though you are trying to get the best possible price for any single item, remember that these stall owners are trying to also sell their product for the highest possible price. If you are traveling in a third world country, think about haggling for the last 20 cents on a wooden toy or handmade piece of jewelry; could that seller use the 20 cents more than you? Probably so.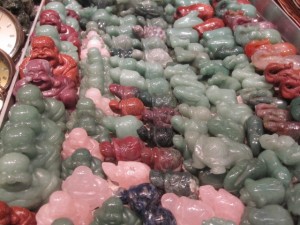 10. Finally, realize that you probably get what you pay for. Don't get me wrong, I have a collection of wonderful mementos from markets all over the world. But, I'm not deluding myself into thinking the carved dragon I bought at the jade market in Hong Kong for $20 is really genuine solid jade; it's probably jadeite, a jade-like substance that is part of the jade family but no where near as valuable as semi-precious jade. Just remember that vendor may not be selling you exactly what he or she is promising, but it doesn't mean you have to enjoy it any less — my little dragon still makes me smile!