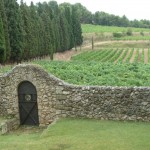 Almost everyone agrees: some very tasty wine comes from Spain. As a Barcelona resident with "localvore" tendencies, I mostly buy bottles from nearby Emporda, Priorat and Penedès. Of the three, Penedès is the most established and also closest to the city, making it an effortless option for a wine-tasting day-trip.
When locals think Penedès, they think "cava." Cava, if you haven't been lucky enough to sip it yet, is like champagne but from Catalonia. It's a sparkling white wine that pairs well with appetizers or desserts. The cava epicenter of Penedès is Sant Sadurní, a sweet little town with more bodegas, or cellars, than cafés. Sant Sadurní is an excellent place to begin tasting what Penedès has to offer, but for a real in-depth experience in the countryside, you must call Paddy.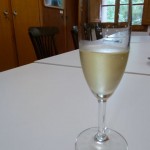 Irish expat and wine expert Paddy Mannion has been in Catalonia for about 20years sipping fine-bubble cavas and examining ruby wine hues in Penedès' finest bodegas. Paddy runs El Molí Tours, which leads organic wine tasting tours throughout Penedès by van or  bicycle. The first stop on an organic tour with Paddy is cellar Albet i Noya, leaders in the organic movement. Twenty-five years ago, no one in Spain was doing "organic." Sure, there are many vineyards that have always used traditional farming practices and therefore have always been organic. However, these vineyards are not "certified organic" and cannot label their bottles as such.
Albet i Noya is the remarkable vineyard it is today thanks to the vision of owner Josep Maria Albet i Noya. When Josep insisted on going all organic in 1978, he was the first vineyard in Spain to do so, and was proven to be ahead of his time (he is also a vegetarian and experiments with biodynamic wine making, which were not popular philosophies in rural Catalonia 30years back). Others have since followed, but Albet i Noya was the first. With Paddy, visitors pop into the Albet i Noya farmhouse, Can Vendrell, a 122 hectare property in the core of the Penedès region surrounded by vines.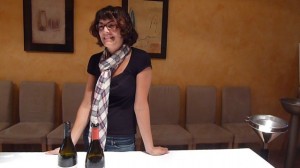 The tour of the vineyard is very complete with a video presentation and a walk through the cellar. Tour-goers also get to visit is to the "experimental" section of the cellar, where Josep Maria is creating new blends from old, lost vine varieties. Most vineyards in Penedès cultivate Xarel-lo and Parellada grapes, though there were many more varieties grown in the region prior to the 19th century Phylloxera crisis. Once in a while, Josep Maria comes across these old strains and tries them out to see what sort of wine they might yield in the experimental section.
All the wines and cavas at Albet i Noya are organic and many of them are award-winning. The cellar has taken home 26 gold medals for their vino and cava. At the end of the cellar tour, try the crisp 2010 El Fanio, a clean, green white wine. Follow this with a robust glass of La Milana, which has the Caladoc variety as one of its main ingredients, a grape rarely used in Penedès.
"The grape varieties of a bottle of wine act like members of a choir, each singing their part," Paddy explains about Albet i Noya wines, "in the case of La Milana, Caladoc acts as the bass."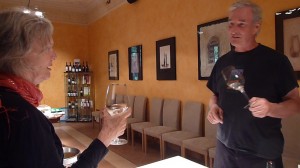 Paddy delights in showing his clients a bit of contrast. After touring a large cellar like Albet i Noya, it's off to a small-scale vineyard such as Cava Guilera. Since 1927, the Guilera family has been making cava in the same farmhouse. They don't do wine, they just do cava, and they do it slow. Selling about 35,000 bottles a year, Cava Guilera is about quality, and supplies are limited. The vineyard is run by Pere Guilera and his daughter, with a little help during harvest season at the end of August.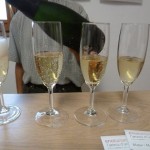 Pere's cavas are exceptional because they are all aged over 36 months — and some up to 10 years. Cava Guilera in in the process of becoming certified organic, which takes about six years to complete. Tour-goers descend into the cool underground cellar of Cava Guilera, where Paddy explains in detail how cava is made, a fascinating process different from wine making. In Pere's modest bodega there are bits of Roman jugs and columns lying about, chunks of history he's dug up plowing his land. Pere's vineyard and farmhouse are on top of the ruins of a Roman village, and it's humbling to consider that wine has been cultivated on Pere's property for about 2,500 years.
Be sure to pick up a bottle of Pere's Gran Reserva cava, which is light in color with minuscule bubbles, yet has a rich, Camembert taste to it. From Cava Guilera, it's off to lunch and then a full afternoon of more tasting and stop offs at cultural sites. Ask Paddy for a trip to Cava Guilera or Albet i Noya, as he is always mixing things up and could just as easily take you one of the many other organic vineyards in Penedès instead.
MORE:
Paddy's tour company: http://www.elmolitours.com/
Albet i Noya: http://www.albetinoya.com/
Cava Guilera: http://cavaguilera.com/