Tourists planning to visit Vienna might want to consider renting a car and taking a day trip to Eisenstadt. This town located in Austria's Burgenland province, the easternmost region of Austria, is situated about 40 kilometers ( 25 miles) from Vienna. Here one finds the home of classical composer Joseph Haydn who lived in this town for over 40 years in his capacity as Prince Esterhazy's Kapellmeister (music director). While this destination is not as popular for tourists as a trek to Mozart's Salzburg, this city, seen by some as Haydn's Graceland, affords music lovers the opportunity to step back in time and revel in the art and music that defined the Baroque era.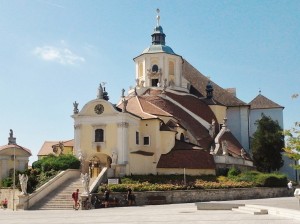 Begin a tour of Eisenstadt at Haydn Church (Parish Oberberg Haydnplatz 1) built between 1715 and 1803 according to plans drawn up by Prince Paul I. Esterházy, who died from the plague in 1713. The Haydn Mausoleum located right under the north tower is composer's place of burial. Check out this accounting for a recounting of the saga of Haydn's skull which has now been returned to the mausoleum.
Next walk to Haydn House (Joseph Haydn-Gasse 19 & 21) where Haydn lived with his wife Aloisia Keller from 1766 until 1778. The furniture pieces and original musical instruments on display give visitors a sense of daily life in the Haydn household.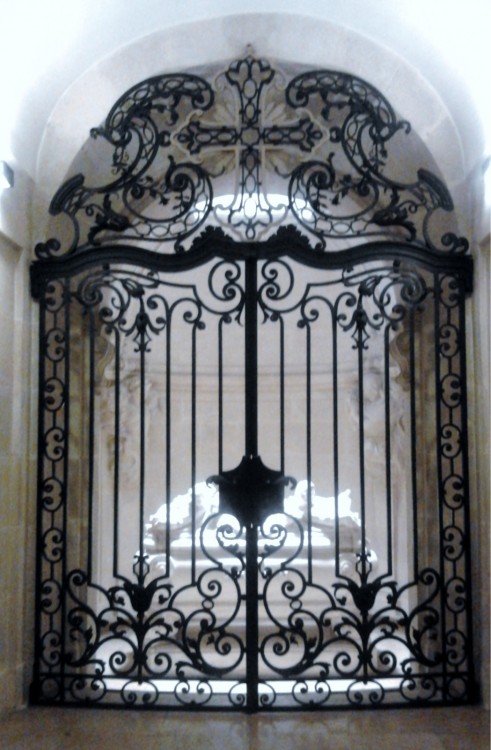 Stop for lunch at Restaurant Henrici (Esterhazyplatz 5). From the outside, this former horse stable turned fine dining establishment looks like it might be an expensive tourist trap. But upon entering, one will find a selection of reasonably priced starters, soups, and desserts served in a casual yet elegant atmosphere. Weather permitting, be sure to dine outside and gaze upon the Esterházy Palace and gardens.
After lunch, cross the street and enter the Schloss Esterházy (1364) (Esterhazyplatz 1). Count Esterhazy restored this Palace initially in Baroque and later in classical style (1663-1672). Start the tour with the "Highlights of Esterházy Palace" where visitors can walk through 300 years of royal history. Among the items on display for the first time include table silver from the Viennese firm of Würth, Frankenthal porcelain, and an Empire pendule with matching pair of candlesticks. Also the Haydnsaal remains one of the most beautiful concert halls in the world, and illuminates the ties between Haydn and the House of Esterházy.
For a more modern take on classical Baroque music, check out the "Haydn Explosive 2013: His Fantastic World of Opera." On view are objects like an invoice where Haydn calculates his remuneration for composing his first opera "Acide." Some of Haydn's operas like such as the comic "opera Il mondo della luna" are on fully display via multimedia versions and a ceiling installation covering the whole room.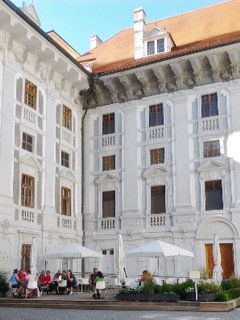 While these above tours are self-guided, visitors will need to book a guided tour in order to to view the apartment of the Princess. On this tour, visitors can experience a behind the scenes view of the Esterházy Princesses' former home and residence where they led a major part of their lives during the 19th century. Also, this tour offers a glimpse into the living quarters of the servants who waited on these princesses.
After touring the palace enjoy a cup of coffee and a dessert at Café Maskaron in the baroque courtyard or return to Restaurant Henrici for a glass of wine and more substantial fare.
In September, be sure to catch the Haydn Festival Eisenstadt now celebrating 25 years of International Haydn Days. This 25th anniversary season will take place from September 5-22, 2013. Also each week between April and October, visitors can listen to concert performances in the Palace rooms.
For additional information about booking a trip to Austria, log on to Vacation in Austria.