Toulouse is the birthplace of Concorde, the Ariane Rocket and home to Airbus. It also boasts sixteen-hundred boutiques, a thousand restaurants and a myriad other gourmet finds which demand further investigation. Which is why, upon arrival at Toulouse Blagnac Airport, I made my way to the prestigious Victor Hugo market, famous throughout France for its gourmet stalls and where I was told, I would definitely to find something new to like.
Across the street from the Victor Hugo market is Xavier, a divine cheese-shop where I partook in numerous 'fromage' treasures; then onto a wine shop – L'Envie du Sud – to explore French wines of the south-west region by way of their wine-tasting card. Lunch was a memorable gastronomic event at Le Py-R and dessert was courtesy of gourmet ice-cream maker, Philippe Faur, who's added an unconventional twist to his already impressive line-up of 73 products by introducing luxurious savoury flavours like fois gras, caviar, saffron and black truffle.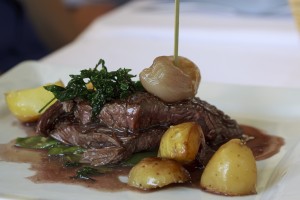 Toulouse is not short of local tea-room specialities either: violet flavoured candies, liquorice bonbon bits (cachous), shortbread biscuits with chocolate ganache (caraque) and a pastry made with meringue, almond and candied peels (fenetra).
To work up my appetite for dinner, I took in a few sites including the great Square of Place du Capitole presided over by the Capitole City Hall and Opera House, a remarkable building with eight columns of pink marble; a 16th century Renaissance palace once owned by a wealthy Woad (blue dye) merchant, now the Hotel d'Assezat; the 11th century Saint-Sernin Basilica, an immense Romanesque church housing one of the most important organs in France; and the palm tree nave of the Jacobins Convent who host an international piano recital every September.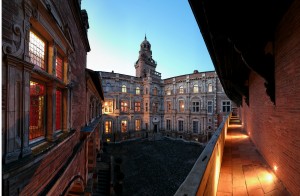 In Toulouse, gastronomy is part of the lifestyle. Here eating well is of the utmost importance. Dishes like foie gras, cèpes, goose confit or duck fillet are all created around traditional products sourced exclusively from the region. Therefore dinner at J'Go was a feast of authentic local cuisine – their speciality being a full bodied Cassoulet with fries cooked in duck fat.
A night-time walk along the banks of the River Garonne to admire its bridges, especially the 16th century Pont Saint Neuf, the oldest preserved bridge in Toulouse, is a must. But as I was out I felt compelled to take in a hazelnut and praline ice-cream from Octave, before bedding down for the night, marginally fatter, in the three-star Le Père Léon – a stylish and modern 41-roomed hotel in the heart of the city. 
On the outskirts of Toulouse there's a fascinating stop to be had at Terre de Pastel museum and spa before visiting their Woad cosmetic and dyeing workshops where you'll learnt about the unique colour of the Kings of France. They have a fabulous little shop filled with all things pastel blue, including gastronomic treats.
Continuing my gourmet tour towards Albi, I had a light lunch at the rustic Le Club – a beautiful country house in Garidech with a shaded veranda and long views across the surrounding countryside.
Just 26km short of Albi I stopped off at the historic city of Gaillac which gave its name to the renowned wine producing region. Here I got to know a few regional wines, cured meats and cheeses from Lacaune, sweet pink garlic from Lautrec and specialist almond biscuits and lemon puff pastry.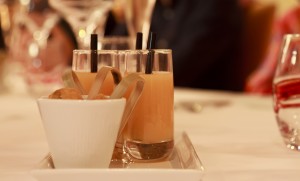 In the heart of the Gaillac vineyards is Chateau de Mayragues, a medieval castle, historical monument, guest house and bio-dynamic wine farm. Its owners Alan Geddes, a soft-spoken Scotsman and Laurence, his French wife, spent a fair bit of time introducing me to their superb collection.
The end of a long day took me to the fringes of Albi and the gated five-star luxury Hotel La Reserve. Perched on the banks of the River Tarn in five hectares of leafy parkland it's evident why it's become the bolt hole for royalty, the great and the good of the big screen and those who appreciate a gentler way of life. Benefiting from the long line of hoteliers she descends from owner, Helene Hijosa-Rieux, knows what her discerning guests want and presents this in an impeccably maintained hotel and gourmet food worthy of a Michelin Star. We're talking first class all the way with a vast outdoor pool offering views across a post-Impressionist landscape, 22 spacious and tastefully decorated river-view rooms, a manicured landscape, terrace dining – all delivered with impressive attention to detail.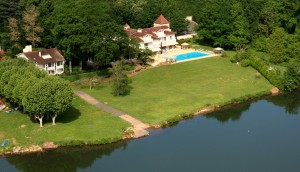 Albi, itself a World Heritage site, is a pretty pink-hued city of art and history which conceals many architectural treasures. On a clear summer evening, when the sun sets, the city's reddish-pink buildings seem to blush. Maybe it's hiding its embarrassment because it's a little worn around the edges with great paintings hung against crumbling walls – but this adds to its character.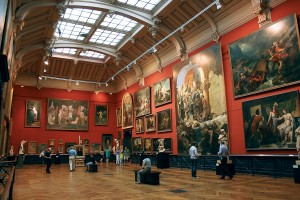 I spent the best part of the morning touring the old city, taking in the impossible-to-ignore 13th century Saint-Cecile Cathedral and the work of French painter, Henri Toulouse-Lautrec, whose provocative and theatrical depictions of life in Paris in the late 1800s is on permanent display at the impressive Palais de le Berbie. The garden of the Toulouse-Lautrec Museum, planted at the end of the 17th century is quite spectacular with jaw dropping views of the River Tarn.
Lunch was a genuine find away from the tourist trap eateries. La Table Du Sommelier is a garden restaurant offering a regional wine-pairing menu – a delight to both taste buds.
For an interesting diversion I drove to nearby Carmaux and its Glasswork Museum and Arts Centre who, every year, host an international exhibition of contemporary glass art. Another find is the tranquil Royal School-Abbay of Sorèze with its wonderful exhibition of the work of Dom Robert, a famous monk/artist; and colourful, modern-looking tapestries. There's an excellent restaurant located in what was once the pupils' refectory, and a beautiful village to explore.
The sensory and culinary daring of Michelin stared L'Esprit du Vin, the Salvador Dali of Albi's restaurant scene, has made it an essential gastronomic landmark, so dinner here goes without question.
Back at Toulouse Blagnac Airport, my checked in luggage bursting at the seams with excellent wines, oozing cheeses and bunches of pink garlic, I reflect on the past 72-hours spent at some of France's best temples to fine cuisine and came to the conclusion that I've just become an expensive date, as now I could never again bring myself to look at a laminated, slightly sticky menu card with photographs of food on it.
Getting there: Toulouse is 20 minutes from the regional airport, with more than 30 flights per day to and from Paris, as well as 43 other European cities. From the UK EasyJet fly directly to Toulouse from Gatwick. It's an hour away from the closest seaside and ski resorts, two hours from Bordeaux and just three from Barcelona.