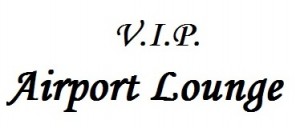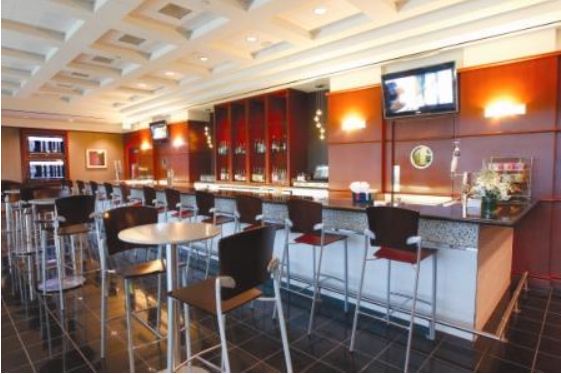 You sigh, walk on by and sit at the airport's main departure lounge, carry-on luggage at your feet, and jacket on your lap, only now putting back things into your pockets after the security check.
What would it really take for you to access the airport lounge where you could put your feet up, relax and sip on something refreshing before your flight? Most travelers do not travel first class or business class which is the key to opening the lounge door, but there are others ways to gains access to the airport lounge without breaking the bank.

The One-Day Pass
This will grant you access to an airport lounge at the cost of $50.00. You need to check what restrictions exist like do you have to be traveling on the same airline as the airport lounge, and can you take a guest in for free? Continental Airlines state their pass is valid for a year so you don't have to worry what day you want to use it. The one day pass rarely allows you to take a guest in for free, however, if you are taking a long-haul flight you can use the lounges at all flight path destinations. Same day purchase can be made on the day of travel. While passes start at $22, some of the lounges do restrict the amount of time you can spend there or only offer them to passengers flying within that country. Check before you buy.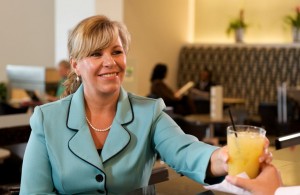 Buy in Advance
Buy your lounge pass in advance at the airlines website or one that specializes in airport lounge passes. The prices are generally lower than if you simply turn up at the lounge on the day. For example at American Airlines website, the Admiral's Club cost $50.00 for only the pass holder but if you are traveling over a period of time they offer a 30-day pass for $99.00 and you are allowed 2 guests or immediate family.
Loungepass.com
This will grant you access to about 150 airport lounges worldwide with just 5 in the US. You can gain access to lounges regardless of what airline or class you are flying with. This pass operates on a daily basis with prices for one day passes.
Prioritypass.com
This will grant you access to about 600 airport lounges without a boarding pass across the US and internationally regardless of what airline or class you are flying with. You get a free app with a 'Lounge Finder'. The membership plans start at $99.00 with the Standard Membership, then the Standard Plus, followed by the Prestige Membership.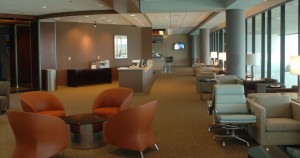 Credit Card Access
Depending on the type of luxury credit card you hold, it can gain you unlimited access to numerous airport lounges worldwide. Simply present your card at the lounge check-in, on the day of travel to the host airline (some require a boarding pass too) and you and two guests and children 21 years or younger enter free. Sample of credit cards:
American Express Platinum card.
Visa Black Card.
Chase Mileage Plus Card
Citi Executive
Platinum/Titanium MasterCard
So, get to the airport early and make the most of your V.I.P. access to the airport lounge!