Halloween is another one of those wonderful times of the year when ghost and ghouls and spooks and scoots come out in the darkness of night to play. Every year people go out of their way to be scared, horror-struck and spooked travelling across the country to take part in the many Halloween festivals and activities that rise up for the occasion. Crazed visitors attend authentic haunted house, graveyards, creepy fairs and fun filled horror parades! Each year the appeal for more activities and places to go has lead to some destination hot spots where visitors can't wait to be scared out of their wits. Here are six such places that take you from the reality of Salem where the infamous witch trials took place to the ghoulish fun of New York's Halloween Parade.
Salem Witches Halloween Ball, Massachusetts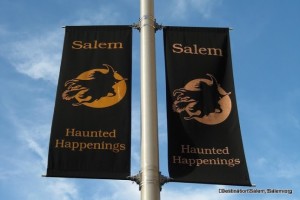 Once in colonial Massachusetts, the Salem witch trials took place. It was said to be a time of paranoia when it was believed that people possessed by the devil became witches and roamed the land in search of people to beguile. As a true historic story, it has earned Salem a spooky reputation. So, when Halloween comes around its no wonder it draws crowds to its 'Festival of the Dead – The Witches Halloween Ball."
Get ready to join in the mystical party dancing in the grand ballroom to lively music but wait! Did I mention that there will also be voodoo, witchcraft and spirits present too! There is also a variety of events such as dinner with the dead, messages from the spirit world and do stay up for the mourning tea!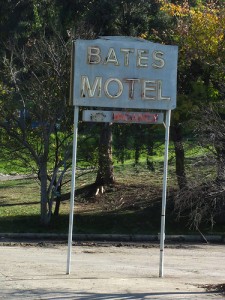 The Bates Motel and Haunted Hayride, Glen Mills, Pennsylvania
A visit to Arasarpha Farm, Glen Mills in Pennsylvania will take you to a farm sprawling over 80 acres of land. But don't expect to come here for Halloween and go fruit picking or plough the fields, the only sloughing you will be doing is on a haystack ride in the dead of the night through a corn maze! Join Randy Bates, owner and creator of one of the most highly ranked Halloween attractions in America on the most frightful rides of your life.
The Haunted Hayride attracts thousands of visitors every year who get to experience the thrill of charging though the real dark forest at night on a tractor pulled wagon. Amid a fire-breathing pyrotechnic dragon, spooks, ghouls, and monsters lurk and lunge in the night to what can only be described as seriously scary music!  After the start-up scare to get your blood pumping comes the main attraction of the Bates Motel which puts you face-to-face blood curdling characters, long hallways, and even a body bag room! Lastly, dare to enter the corn maze, but one word of advice don't get lost.
Cutting Edge Haunted House, Texas
Get ready thrill seekers for a walk through a 100 year old haunted house that was recognised in 2009 by the Guinness Book of Records as the longest haunted house walk in the world!
Located in an abandoned slaughterhouse in downtown Dallas, the 235,000 sq ft premises comprises of a dark walk to remember. Follow though the foot maze which occupies different levels, various themes and has the unexpected. Run from the chainsaw maniac and try not to scream in the pitch black chamber where silence is golden. This is definitely not for the faint hearted, so enter at your own risk.
New York's Village Halloween Parade, Greenwich Village, New York
There's nothing like a parade, throw in some witches, ghosts and ghouls and you have New York's Village Halloween Parade. It's a huge event with about 35,000 people taking part in bands, on floats and performance acts. This is definitely an event for the whole family. Located along Sixth Avenue from Spring Street to 15th Street in Greenwich Village, the mile long stage showcases giant puppets, world music bands, costumed bands, giant masks and attracts a crowd of over 2 million people. It is a visually spectacular display of creativity.
Halloween Horror Night, Orlando & Los Angeles
When it comes to creating Horror no one has the kind of know-how or money that Hollywood can offer you. After all, who can have a truly great Halloween without Freddy or Jason? So, when it comes to Universal Studio's Halloween Horror Night you can expect something spectacular.  The Walking Dead are a popular attraction and will walk through the grounds streets – just imagine being confronted with a zombie you have seen on the big-screen! There are several themed haunted houses like Evil Dead, Cabin in the Woods and Resident Evil with every imaginable effect from lighting, sound, touch and smell to drag you into its world. Just remember there's no switching off the excitement with a remote or walking out of the cinema – you will be face-to-face with gruesome, spine-chilling horror.
Netherworld Haunted House, Georgia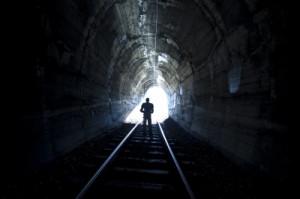 Like the dark? Or specifically do you like pitch-black spaces? Well, get ready to walk through this intense haunted house that has not one, but two pitch black attractions. There are banshees, ghosts, goblins, in this popular haunted attraction. The chilling music and sound affects guarantee to get your blood pumping before it curdles when you get chased by something repulsive on legs out to get you. Scared out of your wits? You will be.
So, rise-up to the challenge and instead of watching a horror film from the comfort of a chair – run, run, run but don't get caught down a dark dripping tunnel where things no longer just go bump in the night.