As part of a larger seven-month trip around the world, my boyfriend and I knew we wanted to complete an African safari somewhere along the way. But where? How? I wondered where to start and how to budget for something like this.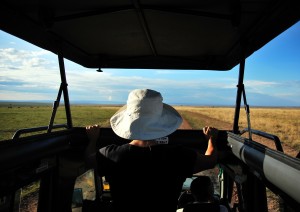 Like many travelers, I started at a travel agent, collecting glossy brochures of U.S. based tour companies specializing in safaris. Mesmerized by the photos of zebras and lions, we started making a list of the countries that would be good safari targets: Kenya, Tanzania, Botswana, Uganda and South Africa. We were almost flattened by the prices. Most large U.S. tour companies specialize in package safaris, featuring multiple stops in various countries, usually connected by internal flights. A 10-, 12- or 14- day safari (typical length) could easily run us $4,000-$7,000 each! Definitely out of our budget. Additionally, these package trips offered no flexibility or customization. I then contacted some individual U.S. travel agents to find out about private or personalized safaris. These prices skyrocketed even more. After digging a bit and talking with agents, I found for all of these choices we were paying a premium for working with a U.S. company and booking before we left. Most U.S. agents have a local tour operator they work with in country and that local operator makes all the arrangements and provides the guides. Now it was becoming clear that using a local operator was the way to go. I researched member forums on www.tripadvisor.com and Thorn Tree on www.lonelyplanet.com, as well as perused countless tour books for information on locally based tour operators with good reputations. There seemed to be two ways to go: Travel into the country of our choice and then visit multiple local travel agencies to price shop itineraries, or, attempt to find local operators online and communicate via email before arrival to price shop electronically.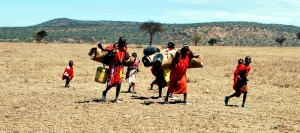 I initially emailed a few operators I had found recommended either online or in books, along with one that was referred from a friend back home. The hometown connection turned out to be key, but more on that in a bit. All except two of the eight operators I initially contacted wrote back to me very promptly, some within a matter of hours. Almost all started with the same basic questions: How long did we want to go for, what parks/experiences were most important to us and what was our budget? I made a key mistake here: I kept emailing agents asking for itineraries and ideas without really consulting a map in detail or truly thinking about how many days we wanted to be on safari. Safari travel is not easy, even when staying in lodges or luxury tents. Game drives can be long, bumpy and hot and traveling by road between the parks can be very tiresome and time consuming as well. Initially we were looking at two-week safaris, visiting multiple countries and parks. However, once I started getting itineraries it was obvious these trips involved a lot of driving (fly-in safaris were cost prohibitive for us, though many people choose this option). We decided that we wanted to spend as much time as possible in the actual parks viewing animals, instead of driving between locations, so we eventually selected one country with the most options for what we wanted to see: Kenya. The country has several prime parks within relatively easy drives of one another and you can see quite a lot in just under a week.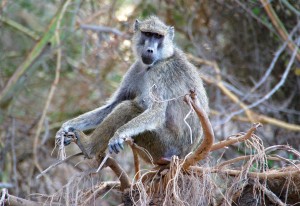 The choice to cut the safari time down came from talking to friends that had done previous safaris and asking when they got "animal fatigue." It is true the animals are amazing, but there are only so many zebras, giraffes, water buffalo and even lions you can see before you feel yourself becoming restless for something different.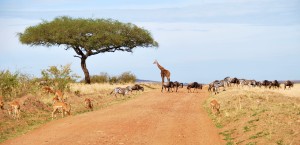 Now we were close to an itinerary: Approximately one week on safari, spending at least three nights in Masai Mara (the biggest and most diverse park), two nights in Amboseli (a smaller park known for elephants) and then one or two nights somewhere else. I whittled the original email contacts down to my top three, and tried to get as firm of a quote as possible before arriving in Nairobi. Once in Nairobi, I checked with another local tour operator affiliated with our hotel to get their prices as well. I found the hotel-based tours were fairly cut and dried; these were probably the packages that U.S. tour operators booked back home for clients and then added a markup. A locally based tour operator could provide us the exact itinerary we wanted and could likely negotiate the best possible rates based on established relationships coming from multiple bookings year over year. When selecting the tour operator, I also wanted to make sure they were members of that country's professional tour association (like a BBB for tour companies). One final factor was the ability of the tour operator to meet with us in person, explain the itinerary in detail and what our costs went to (accommodation, park fees, guide, vehicle, etc.). For us, this was the deciding point between the contacts I had been emailing. Only one, Africa Keys Limited, could meet with us in person in Nairobi and explain everything before we handed over our money. As it turns out, for all the emailing and researching I did before we left on our trip, I ended up going with the tour company that was referred to me by a friend from the very beginning. Mau, the owner of Africa Keys Limited, was extremely patient with all our questions and went out of her way to make sure we got every experience we wanted while on safari. I would absolutely recommend her to any one of my friends or family members.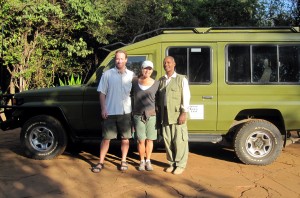 As a piece of advice to anyone looking for a safari, a recommendation from a friend or associate who has used that particular company (either U.S. based or a local operator) is probably the absolute best ammunition you can have when selecting a trip. There are hundreds of operators, each with their own angles and hookups. However, know that there are only so many lodges and camps within each park and most operators will have fairly similar itineraries. It is the tour operator's local connections that can get you the best deals and rooms for each particular property.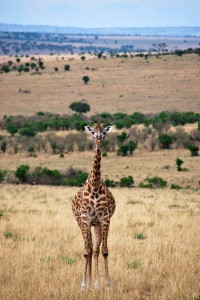 In the end we couldn't have been happier with our choice. We paid around $1800 each for our trip, which included gratuities and drinks along the way; quite a far cry from the amount we thought we would have to pay. Using a local operator also allowed us to end our safari with a drop off in Mombasa for beach time, something other operators couldn't offer. During the safari itself we were wowed by "The Big Five" and marveled at the rolling grasslands of the Masai Mara. On our very first day, we witnessed a rare super cluster of 22 giraffes (several families coming together) and came upon a pair of lionesses that were feeding on a freshly killed zebra; we were only five feet away and I'll never forget the sound of bones crushing and skin ripping. The air on the Mara was sweet and clean and carried the smell of grasslands everywhere you went, even in your room. During the course of a week we stayed in Keekorok Lodge (the oldest in Masai Mara and configured like an old bush camp), Mara Serena Lodge (situated high on a hill overlooking the Mara with a funky modern feel) and Naivasha Lodge at Lake Naivasha, which was more corporate than we would have liked but had a good location on the lake for viewing birds and wild zebra. Moving later in the week to Amboseli National Park, we were touched by the dramatic effect drought has had in southern Kenya, with the park ravaged by elephants taking down trees, desperate enough to even eat the bark of the acacia trees. For two nights we stayed in Kilma Safari Camp, a permanent tented camp with luxury tents right out of an Ethan Allen catalog complete with claw foot bathtubs. The camp is at the base of Mount Kilimanjaro with what we were told was a spectacular view of the mountain. In two days, we saw the peak for 20 minutes one morning – The mountain is notoriously shrouded in clouds.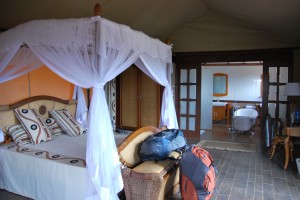 An African safari is a mind-blowing experience. Even if more expensive than other travels you have done in the past, it is worth every penny to do it right and get the trip you want. IF YOU GO: ** The extra work that comes with booking directly through a local operator isn't for everyone, but it can save you thousands and help create a truly personal experience ** **The main choices are lodges (most are four or five star), luxury tented camps or basic bush camping – With a wide range of budgets, so know your preferred accommodation style before talking to an agent. Traveler Forums: www.tripadvisor.com; www.lonelyplanet.com/thorntree; www.travelpod.com Major Lodge Operators: Serena Hotels (www.serenahotels.com), Sopa Lodges (www.sopalodges.com), Mada Hotels (www.madahotels.com) Kenya Association of Tour Operators (KATO): www.katokenya.org Tanzania Association of Tour Operators (TATO): www.tatotz.org Africa Keys Limited: www.tours-africa.com +(254) 722715459 (Nairobi, Kenya)