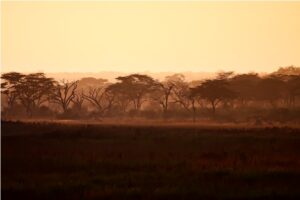 To most Westerners, Africa is a place of witchdoctors, demons and prehistoric creatures, but those who've travelled there know it as an ancient continent steeped in primal cultures yet one that's wild, raw, in your face and utterly exciting. It's a land of blistering heat, amazing sunrises and more animals than you ever believed existed. Multiply all this by ten, throw in a UNESCO World Heritage site plus one of the World's Seven Natural Wonders and you'll have arrived at Zimbabwe.
Due to political blunders, Zimbabwe all but dropped off the world's tourism map in the past decade. Now though, thanks to a coalition government and the American dollarization of the economy, they're back.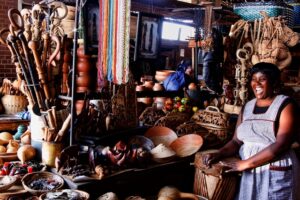 Zimbabwe is still considered an experimental destination by some tourism authorities but following a visit in May 2010 I saw for myself that supermarket shelves are crammed with every-day goods and luxury items, there are no fuel shortages and miraculously, the tourism infrastructure has survived the decade-long dormancy. Whilst damage to the wildlife through poaching has been considerable, the game reserves are well managed and there's an abundance of animals, including the Big Five. Although most of the larger city chain hotels show signs of wear, the privately owned resorts, game lodges and boutique hotels were some of the best I've seen in the world. We're talking exclusivity here because of the lack of tourists, five-star game experiences in exquisite locations, genuine warm hospitality, superb dining – all at MacDonald prices.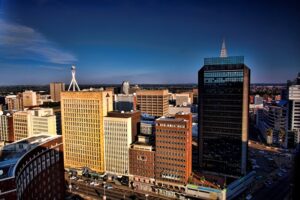 Harare does nothing for the country, but as it's the capital and where my international flight landed, I mooched around and found it to be modern, compact and filled with sky scrapers. There was lots of traffic, urban action and artistic expression. Shopping malls, office complexes, multiple green belt areas and Jacaranda-tree lined avenues (typical of colonial town planners) are plentiful. A city stroll included the African Unity Square – an immense public garden with a central fountain and enterprising flower sellers; the Anglican Cathedral; the peaceful and scenic Harare Gardens; the cafeterias and craft shops of the First Street Mall; the National Gallery; and Heroes' Acre – the ceremonial burial ground to some 25,000 Zimbabweans who died in the civil war.
The city is worn and littered and, due to high use and lack of maintenance, the roads are potholed. The quiet, leafy suburbs are rich with new 4x4s lining the sweeping driveways and in contrast, the frenetic downtown area of the Mbare Market overflows with the wares of self-taught craftsmen.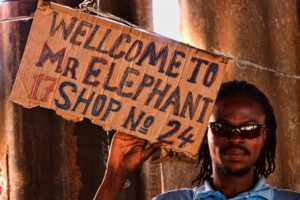 Another township smudged into Harare's outskirts is Highfield. Here the Highfield Market is turbulent with trade, cheap clothing, mangoes, basins of soya, haberdashery, aromatic spices, hand carved furniture and lively music. The market stalls are all endowed with their own excitement, noisy people and colourful wares. Highfield was the birthplace of the liberation struggle – home to Zanu-PF and President Robert Mugabe, who's earlier home can still be found in Old Highfield, though now it's pock-marked with bullet-holes. Also worth a visit is the Zimbabwe Hall which is a major centre for reggae and dancehall music in Highfield.
Harare has several splendid five-star hotels whose communal areas look smart but are let down by their rooms which all look a little tired. Although I did not stay, I did inspect their rooms and the best were to be found at the Meikles Hotel (www.meikles.com) and Crown Plaza (www.africansunhotels.com).
However, it was when I ventured away from the capital that I began to find the Zimbabwe I'd come to see.
Bulawayo, a two-hour flight south-west of Harare, is the City of Kings and the gateway to one of the most ancient landscapes in Africa, populated since prehistoric times. The city, surrounded by beautiful parks, has wide tree-lined streets which is a legacy of Cecil John Rhodes – a leading colonial businessman and founder of De Beers, the diamond mining company.
Arrange to have one of the world's top guide's and local ranger, Ian Harmer (www.africanwanderer.com), show you the delicate paintings left by the San bushman in the surrounding caves of the Matobo hills and hear his emotive rendition of Cecil John Rhodes' life in the then Rhodesia.
A Bulawayo city guide will take you to the Railway Museum, where a collection of obsolete railway memorabilia, ­steam locomotives, rolling stock and station buildings, dating back to the 1800's, can be viewed. Take in a local performance of traditional dance at the highly acclaimed Amakhosi Cultural Centre and visit the on-site batik workshop of the Bulawayo National Art Gallery in the colonial Douslin House (www.nationalgallerybyo.com).
Bulawayo's leafy suburbs have secreted away something rather fantastic in the Nesbitt Castle – a gothic fortified castle turned hotel with nine glorious four-poster suites, all dripping with antiques (www.nesbittcastle.co.zw,  $100 pn). The newly refurbished Bulawayo Club, opened in the 1800s, is a colonial architectural gem in the city centre, filled with priceless period furniture (www.bulawayoclub.com, $110 pn,). Their grandly columned courtyard is the fine dining restaurant of Bulawayo.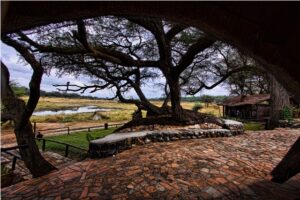 A couple of hours drive north-west of Bulawayo, bordering the world famous Hwange National Park, is a private wildlife reserve housing the Sikumi Tree Lodge ($120, www.sikumitreelodge.net, full board plus two daily game drives) where elephant and buffalo dominate the water pan. Nearby is their sister Sable Valley Lodge ($120, www.sablevalleylodge.com, full board plus two daily game drives) where Britain's Queen Elizabeth (and I) slept in bungalow No 1. Sable Lodge has a soaring thatched roof above a communal enclosure housing the lounge, dining room and bar. A spiral staircase leads to a viewing platform with spectacular vistas across the water hole. The lodge is in the process of being upgraded to a six-star facility, specialising in professional photographic safaris. There's an airstrip nearby, should you prefer chartering a light aircraft from Bulawayo.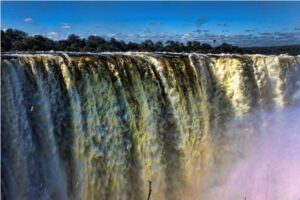 A trip to Africa would be incomplete without time spent at the Victoria Falls (180km north-west of Bulawayo) – which offers a natural wonder that defies description: the turbulent Zambezi River gushing over a 110 metre high gorge, creating the world famous falls. The surrounding lush rainforest is teaming with wildlife, prevalent especially at dawn (access from 6 a.m. at US$20). Plan to spend several hours taking in the views from numerous observation points – and be prepared to get soaked in the 'smoke that thunders'. Raincoats are available for hire, but be sure to take along suitable protection for your camera.
Victoria Falls is also known as the Adrenalin Adventure Capital of Africa – with the worlds wildest white-water rafting; a heady 111-metre high bungee jump off the Victoria rail bridge; and heart-stopping slides across the gaping gorges. Thankfully there are numerous sedate options too – from sunset river cruises to shopping at the local craft markets.
For an adventure with a difference you'll need head to the red carpet at Victoria Falls train station where an old fashioned steam train will take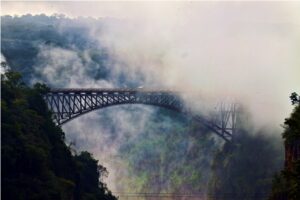 you on a two-hour sunset journey to the impressive Victoria Falls Bridge (famously the site of the unsuccessful Rhodesian UDI talks where both side talked for over nine hours in a train carriage poised in the centre of the bridge).Whilst taking in the majestic falls, cumber belted waiters serve sundowners and snacks ($50).
Alternatively, at dawn there's an elephant-back safari along the Masuwe River Valley ($200, including breakfast). But if nothing else, put a 'Lion Encounter' at the top of your must-do list. No leashes, no collars, just a natural once in a lifetime experience of walking with lions in the bush. (www.lionencounter.com – $175 buys you half a day with the big cats).
The range of world class hotels in this resort town compete admirably with others around the world. The combination of attractions, activities, good food, quality accommodations and hospitality outclass many African destinations in the value for money and total experience leagues.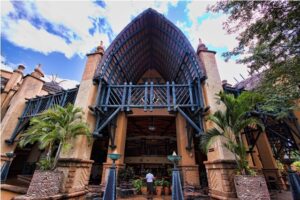 Five minutes' walk from the Victoria Falls is The Kingdom – a luxury 294-room hotel with a traditional African flavour. A spear-rattling Shangaan warrior, dressed in traditional tribal skins, greets guests at the entrance, which leads past a spectacular water feature, a casino, numerous bars, hotel complex shops and really good restaurants. Beyond reception, in the tropical garden, are four swimming pools and a pool bar. (www.africansun.co.zw, $172)
The Victoria Falls Hotel (opposite the train station) oozes character and history. It combines the charm of the old with the comfort, luxury and convenience of the new – as is expected of a Member of The Leading Hotels of the World group. The Victoria Falls Hotel is internationally acclaimed as being the preferred address for members of the Royal family, statesmen and celebrities from around the world. Against a massive plume of waterfall spray the hotel looks across the gorge at the Victoria Falls Bridge. This I can attest to being one of the world's truly unique hotels that should be at the top of every discerning traveller's bucket list. (www.victoriafallshotel.com, $232).
Offering uninterrupted views of spectacular African sunsets and year-round game at its waterhole, the deluxe Victoria Falls Safari Lodge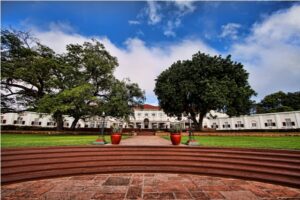 offers the high-end traveller a taste of Africa at its best. This iconic lodge is designed to give the impression of a vast open-plan tree house and is built on several intricate levels rising above the pristine bushveld. Each of its 72 gracious bedrooms is lavishly decorated in soft ethnic fabrics and their private balconies overlook the Zambezi National Park, focusing on a central waterhole which brings to it a wide variety of game, including elephant and lion. This lodge is truly glorious, which may explain why they've retained the title of 'Zimbabwe's Best Safari Lodge' for an unbroken 14 years.
The lodge's split level Makuwa Kuma Restaurant has a 270 degree view across the same unfenced bushveld. Rise early and breakfast whilst watching game at the waterhole. At lunch-time the lodge chef puts out bones for vultures that swoop down in their hundreds to take advantage of the treat and provide a spectacular air-show to spectators. (http://www.victoria-falls-safari-lodge.com,  $208).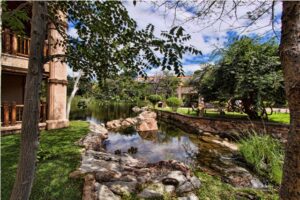 To sample African cuisine at its best head to The Boma Restaurant (adjacent to the Victoria Falls Safari Lodge) where a traditional BBQ is served under the African night sky. This is a must-do African experience of warthog steaks and Mopani worms, African drumming and Shangaan dancers. The traditional fortune-teller adds a touch of drama to the evening (www.thebomarestaurant.com). For further Victoria Falls information see www.gotovictoriafalls.com.
A visit to Zimbabwe is an unforgettable and life-changing experience. From hippos to hip-hop, it's all brought together by relationships forged with the environment and local communities – each an ambassador for the country.
'Zimbabwe is back,' a gregarious policeman announced at one of the road blocks I encountered. 'When you go home please tell your countrymen that they must come visit us – they are the missing ingredient to our paradise.'
SIDEBAR
Zimbabwe National Parks: www.zimparks.com.
Zimbabwe Tourism Authority: www.zimbabwetourism.co.zw or email their tourism office in London zta.london@btclick.com.
Airlines: Air Zimbabwe flies world-class planes directly from London Gatwick to Harare International Airport.
Weather: Zimbabwe is known as Africa's bright and sunny paradise with clear and cold nights. It's warm without being oppressive and in the photogenic eastern Highveld region it's cool. November to April is the rainy summer season (when you see less game) with temperatures of +35 degrees Celsius (+95 F). In the dry winter months (May to July), temperatures drop to between 13-20 degrees Celsius (55-70 F) – and can fall to below zero at night (20s and 30s F). August to October is usually hot and dry. In fact October is the hottest, most humid month.
Packing: Loose fitting clothing is advisable for the western regions and warmer clothes for the east.
Health: Zimbabwe is a Malaria region.
Security: I had two security related experiences – my reloaded purse dropped out of my camera bag as I walked away from an ATM. A local saw what had happened, picked it up and handed to me. In Harare I went for a late night walk and was stopped by a security guard who berated me for 'unwisely walking around the wrong side of town at night – on my own' and deployed a member of his team to frog march be back to my accommodations. When walking around the market stalls in the impoverished townships I was befriended by all (no hard selling) who's only concern was that I'd speak of my good experiences in Zimbabwe. In short, if not security guards or police, the locals look out for you.
Visas: Available to Westerners at point of entry (US$30 cash).
Driving: Zimbabwe is a premier African destination for self-drive tourism. Main thoroughfares between the bigger cities are in a better condition than those inside the city which were peppered with potholes. Security checks/road blocks are plentiful and manned by courteous, friendly police.