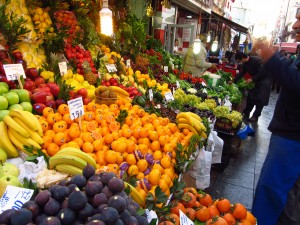 Do you want to save money when you travel? Of course you do. But how far are you willing to go to do so? If you're truly motivated to stick to a tight budget – to let the experience and spirit of a destination override the importance of vintage wine during dinner at a Michelin starred restaurant – then these tips below are for you.
BEFORE YOU GO
Try to fly on low-cost carriers and always go for their web check-in if it is an option. For low costs especially, try to avoid checked-in luggage. If you have to have it, make sure you add it when you buy your ticket online, and not at the airport, to avoid heavy fees.
Instead of buying necessary items when you get to your destination, simply carry these things with you, like sunscreen, sunglasses, chapstick, etc. Buying sunscreen at a local beach shop will cost you way more than you pay back home.
Find out the cost of cashing in traveler's checks in your destination country versus your bank's fees for withdrawing money from a foreign ATM.
Don't use the roaming service from your home cell carrier. It's usually cheaper to buy a local SIM card (around 5 to 10 euros) which often comes pre-loaded with credit. You can even rent a local cell phone when you arrive at your destination if you think you will really need to make a lot of calls.
If you don't care too much about the posh-ness of your accommodation, try booking a private room in a hostel, or find a fun and friendly stay with locals through Airbnb.com, Couchsurfing.org, or HospitalityClub.org.
Some hotels in the US offer discounts for "voluntourists." If you volunteer a few hours of your time at a local non-profit during your stay, you can get 50% to 75% off your room rate and other special deals. Examples include the Four Seasons in Austin, TX and several hotels in New Orleans, LA.
Frequent flyer miles: ask family and friends for unused miles and combine them with your own.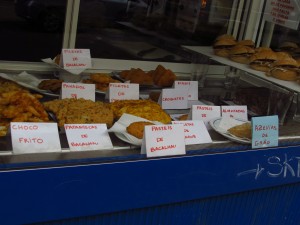 WHEN YOU ARRIVE
-If you aren't sure yet of what eateries are touristy or not, go to a local market or shop. Buy fruits and vegetables, cheese, meats and breads, bottled water or juice, wine/beer, and have a picnic in a park or back at your hotel. Not only will you save lots of money, but you will also be able to discover a range of local products that can be very unique and entertaining. They might even serve as excellent (and cheap!) souvenirs. Otherwise, you will often come across street food stands which can serve to keep you full of yummy snack food until you find a restaurant that looks non-touristy and has good prices.
-Pay with cash to avoid your bank's charges for every overseas transaction through credit cards, debit cards, ATM withdrawals
-Keep track of your change. Although euro cents may seem as useless as pennies, it's still money that can add up to the cost of an espresso or bottle of water just when you need one. This way, you avoid breaking larger bills for a small purchase–or worse, having to withdraw more bills because you've run out.
-Instead of a costly and sometimes suffocating bus tour, take a free walking tour of the city which only asks for tips
-Some cafes and restaurants charge extra for sitting down, so drink your espresso or wine standing at the bar to save money. Sometimes you can also pay less if you ask for a take-out order, instead of dining in.
-If the local water is safe to drink, simply fill up a bottle or two of water in your hotel room so you'll have water with you during your day out.
-Never take a cab from the airport if you can avoid it. You will almost always get ripped off, and there is almost always an alternate form of transport. Instead, ask at an info kiosk or ask a friendly-looking local to point you in the direction of the train, tram, or bus that will get you where you need to go. However, some hotels arrange for shuttle service or private car from the airport, so inquire ahead for the cost.
-Think before you buy the city's tourist transport pass. How long are you going to stay? How much will you actually be using the public transport as opposed to walking? If the pass offers museum discounts, do you have a true interest (or the time!) to visit those particular museums? It might work out cheaper to simply buy a 24-hour or 48-hour public transport pass, if you plan to keep your moving around to one or two days, and then have more laid-back plans for the rest of your time.
-Rent a bicycle if you can! Not only is this the greenest way to get around, but it will be much cheaper than public transport.
-Always use the bathroom in the hotel/airport/restaurant/cafe/bar before you leave so you don't have to pay for the use of public toilets (which aren't always in such good conditions)
-Carry a fold-able grocery bag with you when you're out – many grocery shops nowadays charge you for a plastic bag. Reusing your own bag is also a greener choice.
-Many hotels charge for local calls (calls to mobile phones cost more than to landlines) from the hotel room phone. If the hotel offers free WiFi and you have a laptop with you, simply make the call via Skype.
-If your hotel charges for breakfast, it's a much better idea to get a more authentic, tastier, and cheaper breakfast at a cafe nearby.
-Please please please avoid Starbucks, Costa Coffee and the like when you are abroad! Not only are they ridiculously expensive, but you won't even really get the same flavors or style of drink that you might be used to having back home. Do yourself and the local economy a favor and find a local cafe, where you will be served authentic coffee in the way that it's meant to be served, and all at a normal price.