As spring break time approaches, families considering vacations are faced with a dilemma — should we head to a resort in the Caribbean or stay close to home? Don't rush to get that passport. The answer shouldn't be that cut and dry, as there are some wonderful resorts with lots of activities right in the United States.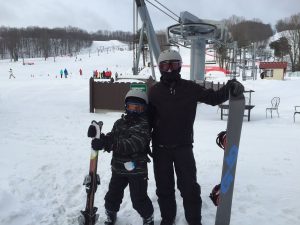 Boyne Highlands
You may be sick of shoveling snow at home, but how about a place you can enjoy the snow in? At Boyne Highlands in Harbor Springs, Michigan, you can ski, snowboard, tube, zip line and dog sled through the end of April.
Accommodations at Boyne Highlands vary from standard hotel rooms to four bedroom house rentals so you'll have enough room for the whole family. You'll also be able to satisfy everyone's food needs with an enormous breakfast buffet, a cafeteria that includes a macaroni & cheese bar, salad bar, and smoothie bar, and Aonach Mor Moonlight Dinner experience.
When you are ready to relax after a day of activities, this resort also has a spa, a heated indoor/outdoor pool, and hot tubs. At night, you'll want to spend some time at the Slopeside Lounge, which has live entertainment and an outdoor fire pit to warm up by.
Check the Boyne Highlands website for Spring Break specials.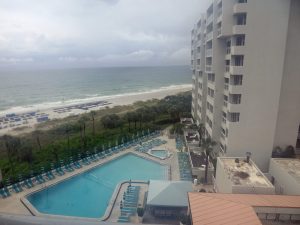 The Resort at Longboat Key
Within Florida's other Keys, you'll find Longboat Key, an oasis of beautiful beaches and shopping. The Resort at Longboat Key is an ideal spring break spot in the center of it all.
Stay in one of the suites at the Resort at Longboat Key. The two bedroom has balconies all around, a large living room and a full kitchen. It could comfortably sleep six to eight people, though your thoughts won't be on sleeping when you see the incredible views. A kids' camp is available so everything here is family friendly
Your room will be steps from the pool and beach, where you can hit the water in kayaks, on paddle boards, and within an Aqua Cat. The Resort at Longboat Key also has superb golf and tennis facilities. If you ever get tired of the beautiful beach, check out nearby attractions such as the Ringling Estate & Museum.
Look at the special offers page for inclusions such as dinner at the amazing Portofino.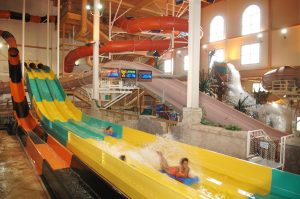 Chula Vista
Why worry about the weather? The indoor water park and underground tunnels at Chula Vista will keep you warm no matter what the temperature is outside.
The Wisconsin Dells has been rightfully called the "Water Park Capital of the World." It's filled with family-friendly resorts, many of them with indoor water parks. Chula Vista is one of the largest of these Wisconsin Dells resorts, and a recent renovation also makes it one of the best.
The kids will probably want to spend every moment at the indoor waterpark and this is one you'll want to come along to. The water park at Chula Vista can be reached from your room through tunnels so you don't have to step foot outside into the cold Midwestern climate. The area also includes a restaurant and a tiki bar, which you can relax at when you're not on a tube in the lazy river.
Chula Vista Resort has some exciting things planned for Spring Break you can read about here.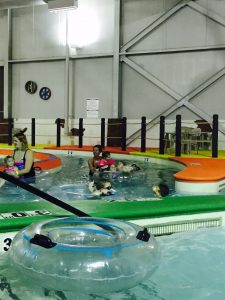 Grand Harbor Resort
After the snow has melted and before the summer heat arrives, spring is the perfect time to head to Iowa, and Dubuque is the place to stay.
The Grand Harbor Resort & Water Park in Dubuque is an ideal resort with activities for the whole family, including an indoor water park. It's not quite as large as the one at Chula Vista, though this makes it ideal to keep track of younger children. What Grand Harbor does have is a picturesque location.
The resort is in the same large parking lot as the National Mississippi River Museum and Aquarium. Here you'll find exhibits, programs, and even a hands-on area for kids of all ages. The whole family will also enjoy a visit to the Field of Dreams Movie Site, which is only about a half hour away.
Back at the hotel, you can also walk from Grand Harbor Resort to the Diamond Jo Casino, Cherry Lanes Bowling Alley, and Mojo's Sports Café. Look on their website for packages that include bowling and meals at the onsite Tony Roma's restaurant.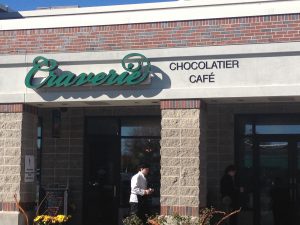 The American Club at Kohler
The company that makes faucets and bathtubs also has an amazing resort with family activities and a chocolate factory in its own Wisconsin town.
The entire family can enjoy a variety of outdoor pursuits, including hiking trails and nature walks, horseback riding, carriage rides, and tennis (indoors or outside) in addition to seasonal activities. Lodging at Kohler is family-friendly with rooms and suites readily available.
A visit to this resort would not be complete without some time at the Kohler Water Spa, their PGA tournament hosting golf course, and a visit to the Kohler Original Recipes Chocolate Shoppe, where you can enjoy chocolate drinks and treats.  You don't need to worry about the children while you take a little time to indulge, as the Kohler Kidz staff organizes activities to keep them having fun while you are.