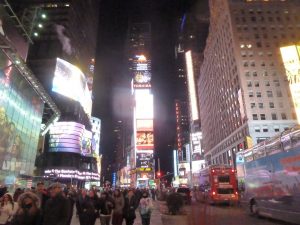 The purists howled over a decade ago when New York City was accused of Disneyfying Times Square. The funk and grit were replaced by family fare, but with the changes came a friendlier New York. Cab drivers volunteered to be less abrasive. Visitors are less likely to encounter muggers. Signs warn of $350 fines for unnecessary car horn blowing.
For those of you who have never been to New York City, or who have not visited in recent years, following is our list of ten venues that make New York New York.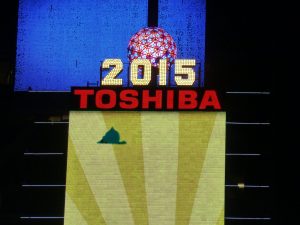 1. The must-see
Just as any visitor to France would be remiss to skip the Eiffel Tower, every city has a site that must not be missed, no matter how frequently it is touristed. In New York, this place is Times Square. The neon jungle dazzles the eyes of visitors like a visual sonic boom. The man-made canyon surrounded by lights, computer images, and enormous theater posters mesmerize the senses.
High above Times Square is the world's most famous Waterford crystal ball. Partiers from the days of Guy Lombardo to those of Dick Clark and now Ryan Seacrest gather here on New Year's Eve. Today, the ball slides 141 feet down a flagpole atop One Times Square at midnight to mark the occasion of New Year's Day. During the rest of the year, the enormous vibrancy of Times Square remains a staple of tourism sites for eager travelers.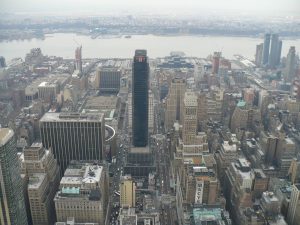 2. The view
The obvious choice is the Empire State Building, but it is rivaled today by the Top of the Rock with its open observation deck and view of something one can't see from the top of the Empire State Building – the Empire State building itself, poking its needlelike tower into the ether. The Top of the Rock is on the 70th floor of 30 Rockefeller Plaza has been open since November 2005 following a twenty-year closure. On a sparkling day, the view from the summit extends about 30 miles. Exhibits and vintage photography downstairs tell the tale of Rockefeller Center, including the famous picture of workmen casually eating lunch as they sit on a girder sixty-six stories high.
For those who want to go to the Empire State Building observatory to say they did, the view doesn't disappoint. The 102nd floor observation deck is, after all, over 30 stories higher than Top of The Rock and on the proverbial clear day the view similarly extends 80 miles. A staff member is stationed on the observation deck to identify and tell the story of almost every building within sight.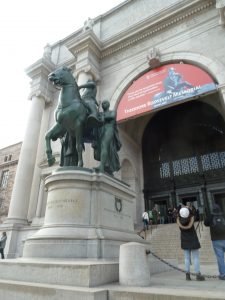 3. The standout museum
Every big city has at least one monumental museum – New York has three. To avoid visual burnout, you might plan to visit one or two and accept the fact that one cannot comfortably see everything in one day. The vast Metropolitan Museum of Art hosts an eclectic mix, featuring art of ancient Egypt to that of medieval Europe to 19th century European impressionism. We learned that a suit of armor that seems custom built for an NFL center was actually owned by an overweight, aging King Henry VIII. The Museum of Modern Art is home to renowned works including Vincent Van Gogh's "Starry Night," Salvador Dali's "The Persistence of Memory" and Andrew Wyeth's "Christina's World." In the cavernous American Museum of Natural History, expect to come face to bone with skeletons of myriad prehistoric creatures. The gallery devoted to North American mammals and Milstien Hall of Ocean Life are also among visitors' favorite stops.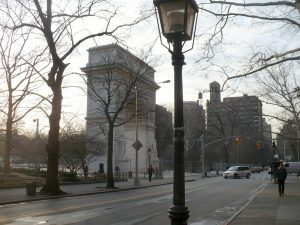 4. The funky side of town
Where else but Greenwich Village? The Café Wha at 115 Macdougal, where Bob Dylan and Bill Cosby passed the hat in the early 1960s, still hosts up-and-comers, while Stanford White's commanding arch in Washington Square Park watches over the scene like a silent sentinel. The row houses and brownstones make this an otherworldly setting compared to the skyscrapers of Midtown. Incense wafts through the air in cozy shops where merchandise includes vintage clothing and vinyl records — remember vinyl records? New York is a prime city for walking and Greenwich Village is the best neighborhood to get lost in.
5. How the top 1% lives
Head to Fifth Avenue in Midtown. Louis Vuitton, Tiffany & Co., Prada, and Gucci all maintain stores there between East 49th and East 59th streets. We decided to check out nearly all the above brands at the department store for the rich and famous, including Saks Fifth Avenue, where a $3,500 Gucci purse is standard fare. For browsers, the women's shoe department on the eighth floor is light and filled with spacious decor and shoes by Jimmy Choo and Oscar de la Renta. It's easily the most popular stop.
Don't expect snooty clerks looking down their noses at you like the restaurant host in Ferris Bueller's Day Off. The staff was exceedingly friendly even though they had to know that Saks' wares are well beyond our budget. Yet I was even encouraged to try on outerwear and sports coats. Though it was just for a few minutes, I was high society.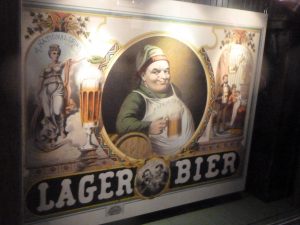 6. How The Rest Lived
People who lived a century ago in the tenement at 97 Orchard Street on the city's Lower East Side couldn't wait to get out; today, people can't wait to get in. A three-room apartment measuring a few hundred square feet was home to Polish immigrant Harris Levine, his wife, and his extensive family in 1898. Levine also ran a simple textile business here. Our guide asked if we'd want to live or work here. Why not? How about the claustrophobia and intense summer heat in these days before screen windows?
And why yes? Well, the commute is short.
The Tenement Museum preserves this building where a human mosaic of families lived from the 1860s until 1935. Standard guided tours offer insight into the lives of German, Italian, Irish and eastern European families, but living history tours are also offered; ask teenage Greek Sephardic Jew Victoria Confino how it was sharing a bedroom the size of a Toyota with five brothers. Reservations are highly recommended.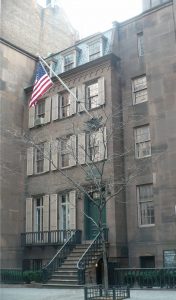 7. The hidden gem
Apologies for the oxymoron, but it doesn't take long to find hidden gems in this city filled with small museums and historic sites. Our favorite is the birthplace of national historic icon Theodore Roosevelt, officially called the Theodore Roosevelt Birthplace National Historic Site. A 25-minute-long biographical film, a guided tour, TR's personal possessions and mostly original furnishings in the reconstructed brownstone home tell the story of a wimpy, asthmatic child who grew up to be a robust outdoorsman and the larger-than-life 26th President of the United States.
A walk through the home at 28 East 20th Street also offers a surprising look at the spaciousness of New York's narrow brownstones. Based on Dutch canal houses, brownstones like this are much longer than wide. This one offers up a stunning 4,500 square feet of living space.
8. The behind the scenes tour
In the nation's media capital, it makes sense to take in the NBC Experience, a walking tour through NBC headquarters at 30 Rockefeller Center. Depending on production schedules, visitors can enter one to four studios. The most common reaction from visitors entering Studio 8H, home of Saturday Night Live, concerns its diminutive size. Near the tour's end, two volunteers can become broadcast journalists, anchoring faux news and weather reports as a full green screen is transformed into a map of the nation. Reservations are highly recommended.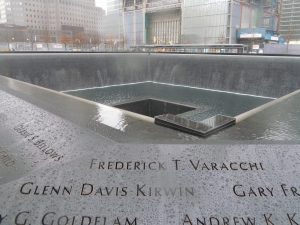 9. The 9-11 Memorial
Mist and rain shrouded the 9-11 Memorial when we visited, but it was appropriate. Names of the victims, arranged by group (flight passengers, rescuers, World Trade Center office workers) are inscribed in bronze parapets surrounding pools set inside the massive footprints of the two towers. Cascading into the pools are 30-foot-waterfalls. One World Trade Center, 1,776 feet high, loomed behind our shoulders, but that in itself is a lingering legacy of the September 11, 2001 Al Qaeda-operated massacre of nearly 3,000 people. Advance tickets are necessary to enter the Memorial Museum, though none are needed to walk onto the memorial itself.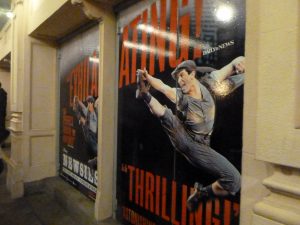 10. Only in New York.
Loads to choose from, but we pick the theater. Over 30 Broadway theaters exist in addition to off-Broadway and off-off-Broadway theaters. There are innumerable ways to avoid paying full ticket prices. TKTS booths run by the Theater Development Fund at Times Square and downtown offer discounted tickets, but lines in busy seasons can be long. Student rush and standing room tickets, usually costing $25 to $35 each, are often available a few hours before curtain time. Each theater sets its own policies. Sometimes a student ID is not needed.
One can also get discounts via online ticket clubs offering free membership such as Playbill, Theater Mania, and Broadway Box. The lights of the Great White Way may conjure up images of theatergoers garbed in their best threads, but when we recently saw Newsies at the Nederlander Theater, audience members wore everything from sport coats to jeans.
General New York City information: (212) 484-1200