Camping can be a great way to get closer to your family in every sense of the word.  You'll be able to roast marshmallows over a roaring fire, huddle together for some stargazing and finally snuggle up in your tent at the end of the night.  You can invite a few friends to join you, plan an entire weekend around your favorite hike or wine tasting festival, or just get away from the hustle and bustle of ordinary life to take it easy for an evening.
But if you've never roughed it before, the prospect of rolling into a camp site, pitching a tent, and cooking over an open fire can be a bit intimidating.  Luckily, we've put together a list of everything you'll need to plan your first camping weekend so even if it's your first time heading out into the wilderness, you'll be prepared for whatever Mother Nature throws at you.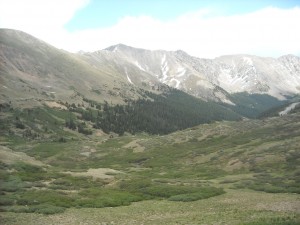 Plan Ahead
The shoulder season (late spring and early fall) is usually the best time to travel.  Most tourist destinations are less crowded than they are over the summer and there's a better chance you'll able to score discounts for lodging, attractions and dining.  Camping is no exception; in fact, camping is better during the shoulder season.  It's warm during the day and just a cool enough at night to give you a good reason to hole up in your sleeping bag at night.  So if you're just getting started, book an overnight or long weekend in May, June, September or October instead of July or August.
What to Pack
Before you head out, you'll need to get your gear in order.  For basic camping, you'll need the following supplies:
Two-person tent
Sleeping bags and pillows
If desired, a sleeping pad or air mattress (yoga mats also work in a pinch)
Folding chairs for sitting around the fire
A cooler packed with hamburgers, hot dogs and other grill-friendly fare
A gas camping stove and propane if you'd like to get a bit more high-tech with your cuisine
Snacks (including marshmallows, chocolate and graham crackers to make s'mores)
Utensils, plates, cups, etc.  (Metal sporks are a great way to reduce the number of items you need to pack)
Firewood, newspaper and matches or a lighter to start your fire
A lantern and flashlights
A camera
A deck of cards or your favorite board game
Warm clothes
Toiletries and baby wipes just in case the bathrooms are a little more "rustic" than usual
Sunscreen and bug spray or a citronella candle to keep the mosquitoes at bay
Unfortunately, you'll need almost as much "stuff" for one night as you will for two, so it's generally best to aim for a minimum of two nights to make the packing worthwhile.
Many campsites offer electricity both at individual camp sites and in the bathrooms, but some do not.  If you need your hairdryer or electric shaver, make sure you call ahead to find out whether or not the campground has power, or consider going without your modern conveniences for a night or two.
Alternative Accommodations

If you don't own a tent, or simply don't fancy the idea of sleeping on the ground, you can look for a campground that rents cabins or yurts.  Many state parks and private camping facilities rent small cabins; they run the gamut from rustic (i.e. no electricity or running water) to regal (i.e. hardwood floors and antique furnishings).  The latter are part of a new trend called "glamping," which stands for "glamorous camping."  The tree houses, safari tents, teepees and caravans featured on sites like Glamping Hub aren't cheap, but if you'd like to treat yourself to a twist on the traditional camping experience, it may be worth the price.
That said, don't discount the cheaper options.  Cabins with cots or bunk beds can be a great way to introduce your partner or children to camping if they're not used to roughing it.
Safety
We've all heard stories about wild animal attacks.  Why?  Because they happen!  The good news is that most animals don't attack unless they're provoked, and most won't bother with your campsite unless they smell food.
So be smart.  Don't invite trouble by leaving open containers of food around your campsite or in your tent.  Throw your trash away at the end of the night and keep all of your food in closed containers.  You'd be surprised by the appeal of few stray potato chips, so don't risk it by leaving foodstuffs littered around your site.
If you're camping in an area with a large bear population, use a bear bag to hang your food from a nearby tree; as long as you hang the bag high enough off the ground and far enough away from the trunk of the tree, your supplies should be safe.  (That said, bear bags are like birth control: nothing is 100% effective, so plan accordingly and ask at your campground's main office or ranger station if you have any questions.)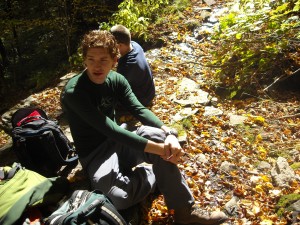 Starting a Fire
Campfires are an essential component of the camping experience, but you can't just rub two sticks together like they do in the movies and expect your firewood to ignite.  You also need to keep in mind that it is generally illegal to collect firewood from the woods surrounding your site and some states have restrictions about bringing firewood in from out of state.  If you're camping nearby, collect a few spare pieces of wood from your last home repair project.  If you're heading a bit further away, go ahead and purchase some firewood once you arrive to get started.
Before you start building your fire, you need to start off with some tinder and kindling.  There are all sorts of websites (not to mention scout manuals) dedicated to the "proper" way to start a fire, but we recommend the following:
1)      Fill an empty container or bucket with water to keep nearby just in case things get out of hand.
2)      Roll up some newspaper and place half a dozen "rolls" into the center of your fire pit.
3)      Add a few small sticks and twigs on top (then and only then should you begin piling on your firewood).
4)      Add your firewood, but keep in mind that fires need oxygen.  Aim for a three-piece teepee structure to avoid suffocating your blaze.
5)      Light a candle instead of using up all of your matches, then light your newspaper "rolls" and blow gently on the flame to help the sticks and small twigs ignite.  With a little luck, you'll have a roaring fire in no time!
6)      When you're ready to go to bed, let your fire burn down and be sure to rake through the coals to make you're not going to wake up to a forest fire.  Use your bucket of water to ensure that your fire is completely out before turning in for the night.
It may take a few tries to get started but eventually, you'll get the hang of it.  And once you've survived your first weekend away, you can book an entire week or even two.  Not only will you be saving money, but you'll be learning new skills and creating great memories in the meantime.