I'd always figured I wouldn't be much of a cruise person; I'm the kind of traveler that wants to really get to know a place with boots on the ground. However, the only way to find out if I'd enjoy a cruise was to take one. So, a few years back, I did. I sailed with Holland America's Eurodam throughout the Eastern Caribbean. But though there was some very enjoyable highlights- the majority of the passengers were "senior" seniors, and there was little in late night offerings. In fact, the only "disco" seldom had anyone it in after 10 pm!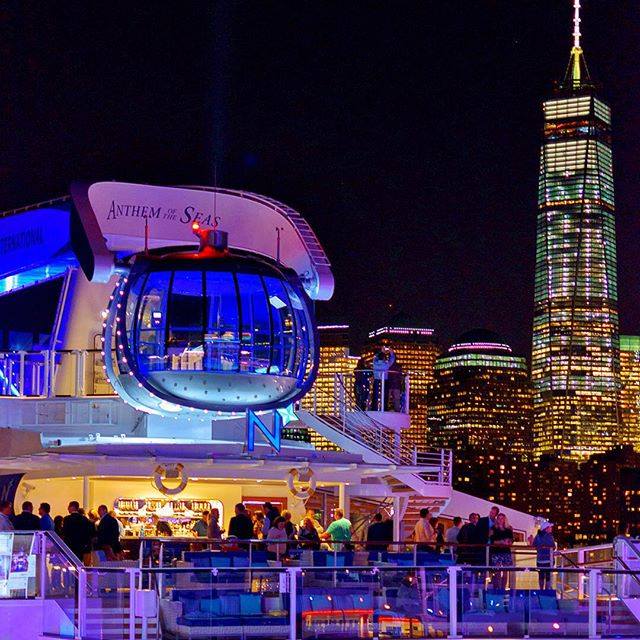 After that experience, I was still not sure if I should give up on cruising. Maybe I'd just not found the right ship! So when I was invited on a VIP media preview on the new Anthem of the Seas by Royal Caribbean I jumped at it.  I figured a mini two-day cruise would be the perfect way to preview what is on offer without committing an entire week of my life to it. But as it turned out, two days was not nearly enough to explore everything to see and do on board this vessel.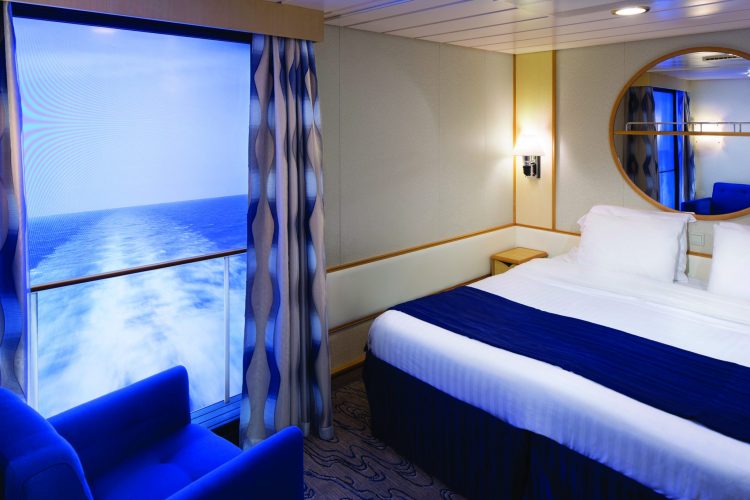 Accommodations
I adored my stateroom with its large deck; I am far too claustrophobic to imagine sailing without one. Of the 2,090 cabins, 1,570 of them have decks! But for the more budget minded, their interior cabins have cool virtual sea views on wall screens (including optional sound) that give you the illusion of more space. Actually, I was impressed with the entire design of the accommodations across the board-very flexible- interlocking cabins that can be connected so that families and groups do not have to go into the hallway to visit and an eclectic range of options for all. They also they have some seriously luxe split-level suites for those who want very top end living at sea with floor-to-ceiling glass walls, hot tubs on big private decks and massive lounging areas.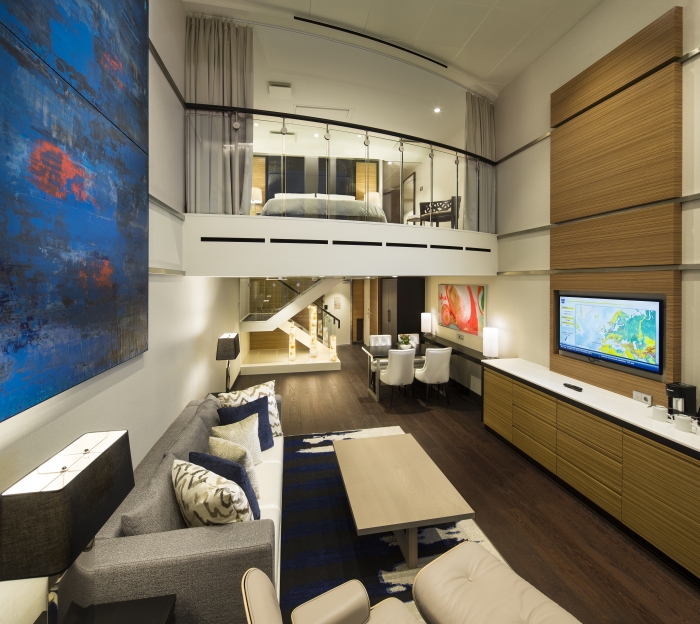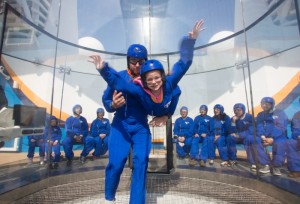 Avant Garde Activities
This ship goes over the top with cool things to do. How about simulated skydiving in a wind tunnel? I loved that– what a blast!  And their Seaplex is a flexible space that morphs from a roller blade rink to a bumper car arena to a circus school stage complete with trapeze instruction. Then there is the Northstar- a futuristic pod that reaches out over the ship for incredible panoramic views. Very sci-fi looking. In fact, when the ship's deep resonating horn went off while the steel pod was shining the neon blue light down upon us from way above I suddenly had a creepy War of the Worlds movie flashback moment.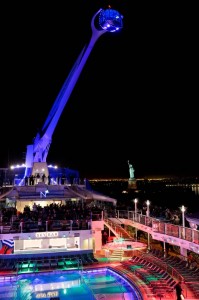 They also offer a wave surfing pool, and plenty of swimming pools and hot tubs on deck, but my favourite was the Solarium- a multi-level water circuit of pools and whirlpools, a pool bar, and lots of luxe lounge space in a massive glassed-in oasis perfect for enjoying the sea views when the weather might be inclement.
But I didn't have time to spend more than few minutes at every activity though I tried –like a rat in in a maze I ran myself ragged determined to sniff out every corner from stem to stern. But despite my most valiant efforts I still missed a lot. Though I did manage to take a behind the scenes tour to learn about their eco efforts and see the control center, take a cocktail making class, and chat with as many staff members as I could to get a back-of-the-house feel. And service throughout was not as professional as my last cruise, but what they lacked in polish they certainly made up for in enthusiasm. And I especially liked the fact that the proceeds they make from recycling materials goes to the staff party fund. With 2,000 staff members I'm sure there's always some reason to celebrate something!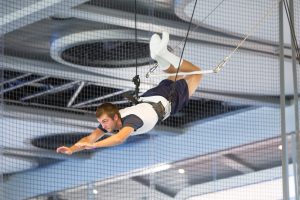 Dining and Entertainment
Again, too much and too little time. But I did sample at as many of the 18 restaurants and cafes as I  could, and my favourite meal was definetly at Chic. However, on the most part, I felt that the fare fell below expectations, but the venues were artfully and creatively appointed. But to be honest, I was not "dining" as much as I was grazing, so maybe I didn't give each a fair shot. As for entertainment, there are plenty of bars, and a casino, but the most novel of the lot is the Bionic Bar where robots named "Shake" and "Stir" make your drinks for you. Very cool.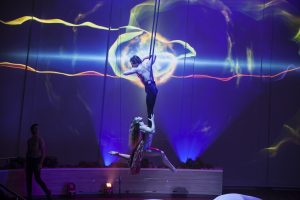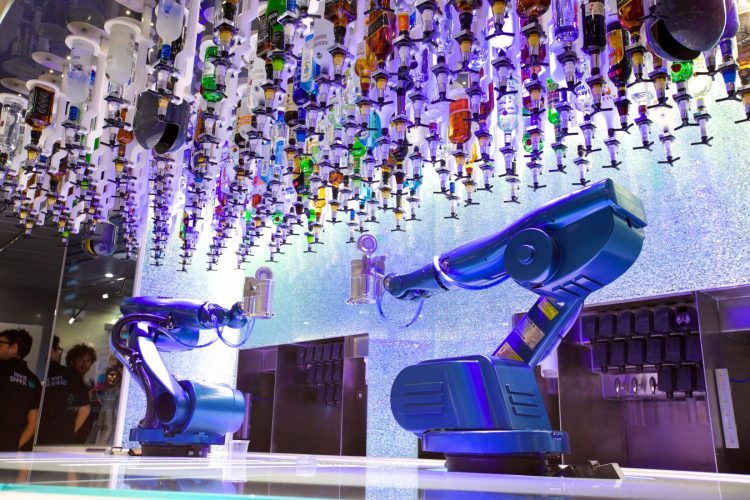 And the nightly shows were spectacular- high tech virtual concerts with video projection, robotics and human artistry at Two70, "We Will Rock You" musical was an incredible Vegas-style revue, and they had fab live bands in the Spectre Lounge. The vibe was throughout was certainly ultra modern and hip.  Actually, it was readily apparent everywhere that this ship's concept is out to attract the millenials and encourage a brand new generation of cruise lovers. The ship is also well-wired with good high-speed WIFI, has apps for everything including making reservations and itineraries, and sports giant digital dashboards to encourage social networking interaction among its tech savvy passengers. This is definitely not your grandparent's cruise style!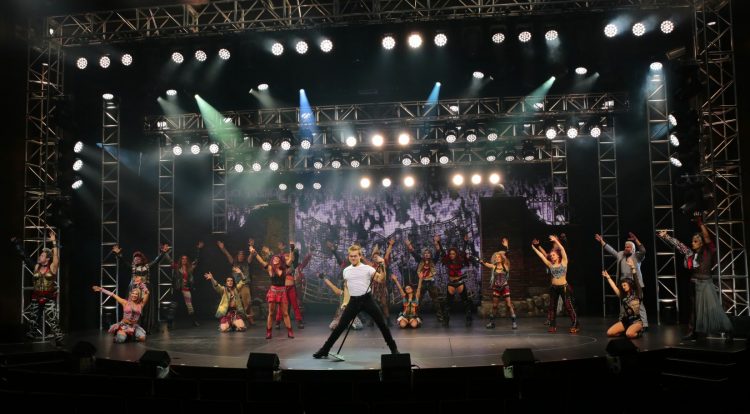 So if I were to be held captive on  a ship for a week, would this be the one I would choose? I think so. As long as the ports of call and the excursions were just as inviting as the onboard activities, I think I would really enjoy this kind of cruise experience. Guess there's only one way to find out!
Visit: Royal Caribbean Anthem of the Seas for more.