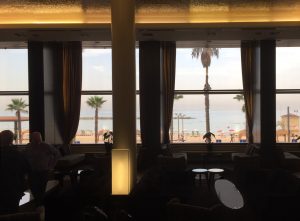 The Israeli city of Tel Aviv may not be on your vacation list, but it should be. In addition to a history that dates back thousands of years, the city will surprise you with plenty to do, see, and eat.
1. Beaches
Tel Aviv borders the Mediterranean Sea for a stretch of nine miles. The beaches are clean and have plenty of soft sand to enjoy. They are also among the most active beaches in the world with actual workout facilities and volleyball nets on the beach, as well as surfing and boating in the water. Many of the hotels, such as the Dan Tel Aviv, run parallel to the sea so you can have breathtaking views from your room and access for a morning or walk on the promenade.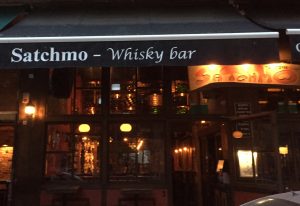 2. Nightlife
While it is true that places that observe the Sabbath would not be open from Friday night to Saturday night, those places are in the minority when it comes to nightlife in Tel Aviv. The city has become a popular place for twenty and thirty-somethings to party seven days a week. The Florentin neighborhood has recently been named by both Yahoo! and Thrillist as one of the most "hipster" in the world, with no shortage of popular bars such as Hoodna and Satchmo Whisky Bar. Down by the beach, Flamingo Bar at the Brown Beach Club is another popular spot.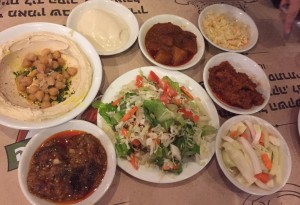 3. Restaurants
You'll find a huge area of food choices in Tel Aviv restaurants. Dr. Shakshuka is a favorite, with family style platters of local dishes, salads, and meats. If you're looking for a mix of German and Hungarian, with a great beer list, head to Porter & Sons. For a special night out, Messa is a great choice for both its food and atmosphere. You may also be surprised to find out that Sushi is extremely popular in Tel Aviv. At Nini Hachi, you can experience the best in Japanese – raw and cooked – and they manage to do it kosher, which means there's no shellfish.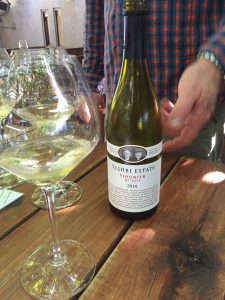 5. Wine
Tel Aviv is surrounded by Israel's best wine regions. If you want to take a ride, Tishbi would be your best choice. It's only about an hour away and it's a winery, restaurant, and patisserie. Within the city limits of Tel Aviv, you'll also be able to get many wines from surrounding areas, such as Shiloh Winery. Popular varieties here are very recognizable. You can find plenty of chardonnay, viognier, and cabernet sauvignon.
6. Shopping
It's become common for people to flock for Tel Aviv for shopping, and not just for bargains. Young designers have their wares all over the city. Look for fashion boutiques on and around Dizengoff for unique clothes. Head to Shabazi Street if you are looking for handmade jewelry and unique silver pieces. If you'd like local items sold by those who actually make them, Nahalat Binyamin Pedestrian Mall is the place.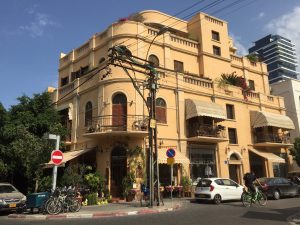 7. History
Jerusalem may get most of the credit in Israel when it comes to history, but you'll want to spend some time in Tel Aviv learning about its place in the past. The city became a UNESCO World Heritage site in 2003, due to the prevalence of Bauhaus architecture. The Arab port of Old Jaffa has preserved acropolis remains even though restaurants and markets have come in. Check out Independence Hall, where the country's first Prime Minister, David Ben-Gurion, proclaimed the state of Israel in 1948.
8. Museums
Museums are everywhere in Tel Aviv so make sure you leave plenty of time to explore. Among the top ones to visit are: The Tel Aviv Museum of Art, which is the site of the city's Piano Festival; Nachum Gutman Art Museum, where you will find many of the artist's works, especially those he did for children; Bet Bialik Museum, former home of the famous Israeli writer and poet; and the Beit Hatfutsot, the Museum of the Jewish People.
9. Active Lifestyle
While the city of Tel Aviv is filled with delicious food, most of which is not low in calories or fat, it is filled with people leading a very active culture. Israelis think nothing of walking several miles to get to their destination. Bicycles are available for rent and return on nearly every major street. Fitness centers are inside and outside, taking advantage of the city's weather, which is pleasant most of the year.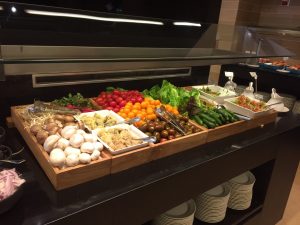 10. Accommodations
Hotels in Tel Aviv are available in all sizes and price ranges. Most of the hotels include modern amenities such as Wi-Fi. The Dan Hotel in Tel Aviv is centrally located to shopping and restaurants, and directly across from the beach. Make sure your hotel includes an Israeli breakfast, which is the U.S. equivalent of a massive Sunday brunch. These buffets include selections of fish, cheese, fruit, salads, eggs, vegetables, and desserts.