The dual-nation Dutch/French island of St. Martin (Sint Maarten on the Dutch side) is known for a lot of things: crystal clear aquamarine waters, expansive beaches, great seafood and plenty of sun. Its sandy shores aren't the only things that sparkle, however; the jewelry district of Philipsburg boasts brilliant jewelry at great prices. Here are a few tips for making the most of your shopping experience.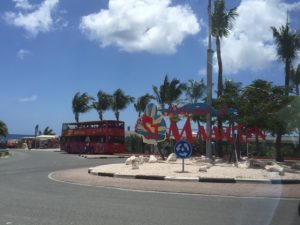 Start Early: It's never too early to start shopping, especially when unpredictable weather and late summer storms can shut down the entire island (during my one week stay this past August, the Prime Minister shut down the island's schools and shops for two entire days). As such, you'll want to give yourself plenty of time to hit the shops, especially as it can take a few hours just to get your bearings and figure out what you're looking for.
Starting early also increases your chances of getting exactly what you want. Nearly every jewelry shop in Philipsburg has a sister shop somewhere else on the island and some, like Effy, have three or four on the same street. Most retailers are happy to put in a call to see if one of their sister shops has what you're looking for.
If you don't leave your shopping until the last minute, you'll also have time to request changes or alterations. For example, did you find the perfect bracelet but want the stones set in white gold instead of yellow? Ask your jeweler if the bracelet can be "dipped" to change the color.
Rings can be resized, necklaces lengthened and bracelets shortened—and don't be afraid to get creative when downsizing. If you're having stones removed from a bracelet to ensure a better fit, for example, why not have the extra stones turned into a matching pendant or even earrings? Most jewelers are happy to accommodate such requests provided you give them enough time to do so.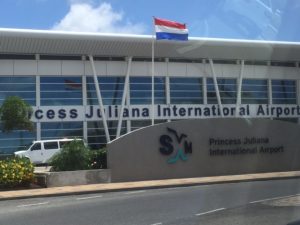 Loyalty Pays Off: When I first visited St. Marteen, I had the advantage of traveling with my fiancé's family. They had been purchasing jewelry from the same shop for nearly two decades and I was quickly offered the "family discount."
Loyalty goes a long way in the jewelry industry but even if you don't have years of good custom to cash in on, you can usually get a better deal by buying several pieces in the same shop.  As such, it's best to find a shop that sells several types of jewelry (and most do), so that you can negotiate for a good "package" deal. Ignore the sticker price and don't be afraid to walk away. You can always come back if you don't find a better deal elsewhere.
Being a rather indecisive shopper myself, I found it helpful to ask for business cards from the shops that had a piece I liked. I then jotted down a few notes about each piece directly on the card so I could remember what I'd seen, what it would cost and where the shop was located.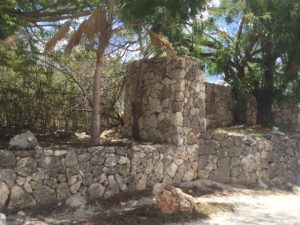 Coupons and Freebies: Coupons books abound in popular destinations like St. Maarten; you can pick them up at the airport, in your hotel lobby, or even at your car rental headquarters. Many shops offer "freebies" to get you in the door. They're never as great as they sound—free diamond pendants often require a magnifying glass to render them visible and opals are given un-mounted, with the optional $75 upgrade to turn the naked stones into a ring or pendant—but they can make great souvenirs for kids.
Free Drinks: For grown up consumers, the best freebies are often the complimentary beverages that many stores offer potential customers. These days, a number of shops are less forthcoming than they used to be, but many are still happy to serve bottled water, Heineken, champagne or rum. If you're not automatically offered a drink, feel free to ask, especially if you're seriously considering making a purchase. Some shops even have a full bar with leather recliners—the perfect drop off point for beleaguered companions.
Avoid the Crowds: If you prefer a relaxed shopping trip, with plenty of personal attention, plan your trip to Philipsburg for a day without cruise ships. Otherwise, you'll find most of the shops are overwhelmed with customers and while you'll still receive excellent service, you'll have to be patient.
Last but not least, pace yourself. Philipsburg has dozens of jewelry shops, not to mention high end clothing boutiques, souvenirs shops and an open air market selling everything from hats to beach wraps. To do it justice, you really need at least two afternoons, especially if you have something specific in mind.