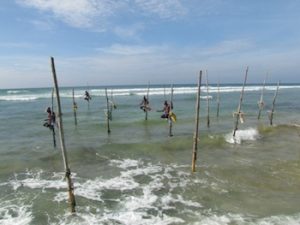 For years the little island of Sri Lanka has been a place that lots of people wanted to visit but very few actually did.
A devastating civil war was followed by the brutal 2004 tsunami. Now the country is rising above its past to become a holiday hotspot, with its exotic beauty, fabulous food and its intriguing yet traumatic history. Sri Lanka is like India for sissies, with spectacular scenery, great activities and friendly people, but without the teeming masses and frenetic hubbub of its near neighbor.
Because there's so much to see in such a small island, most organized tours move you to a new place every day. But it's a pity to skim everything without really savoring anything, so rather piece together your own agenda.
Getting around is easy, with tuk-tuks and buses everywhere and all the road signs in English. But it's great to hire a guide and driver – like Sujan Weerakoon, with his winning blend of local knowledge and an international outlook.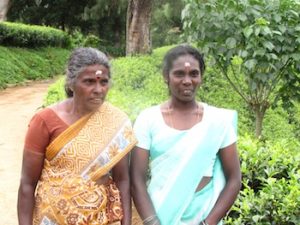 You'll fly into the capital, Colombo, but that's not where Sri Lanka's attraction lies. If you need some instant beach time you can follow the coastal road to Wattala, where hotels have sprung up on the west coast. But I'd suggest diving straight into the amazing culture first, and saving your beach days for the more attractive southern coast.
Sri Lanka has eight UNESCO World Heritage sites, and one of them is Polonnaruwa, an ancient capital of ruined temples from the 12th century and massive reclining Buddhas dating back 1,000 years.
Polonnaruwa is less famous than the older abandoned capital of Anuradhapura, but it's more manageable, less crowded and more pronounceable! And unless you're an archaeologist or an absolute history nut, one ruined ancient temple looks pretty much like another.
For sheer gaudiness you can't beat the Golden Temple at Dambulla, where a massive benevolent looking Buddha statue dazzles you in the sun. It's a little Disney-esque, but keep walking up the path to the Rock Temple, where a series of caves were hewn into temples filled with Buddhas, in a feat that will have you marveling about how they did it.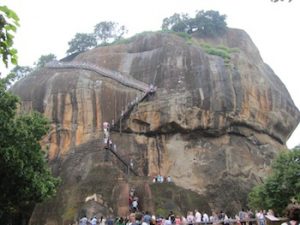 The most famous site is Sigiriya Rock, a flat-topped stone column that soars up from the plains, large enough to support a monastery and a palace and tall enough to defend from vicious enemies.
Emerald-colored fields far below fade into misty horizons as I step over crumbled ruins where King Kassapa lived in AD477. An alcove half way up served as an ancient art gallery, with still-vivid frescos of seductive buxom beauties. Painted for the king's titillation, my guide Sujan explains, not for the monks who once used this majestic rock as their monastery.
Remnants of the past are everywhere, including the Sacred Temple of the Tooth Relic in Kandy. I got stuck in a real Kandy crush as hundreds of people crammed into the temple to see Buddha's tooth, kept behind a vast golden door. Finally the golden door opened and a tide of people streamed in, and I was swept away into side rooms where statues of Buddha sit amidst more offerings.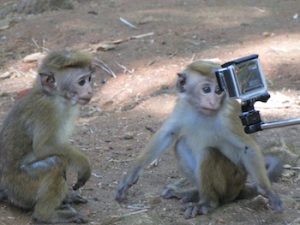 I far preferred the tranquility of Kandy's Royal Botanical Gardens, a beautiful place of palm tree avenues, an orchid house and the cutest gang of little monkeys who hijacked my half-eaten apple. Kandy also has a cultural center where traditional dancers perform in splendid costumes, then give a fire-walking display afterwards.
If you're into natural health care, Sri Lanka is rich in centers for Ayurveda, the world's oldest scientific medicine system. At a spice and herb garden in Matale our host demonstrated a depilatory made of natural plants before giving me a foot massage using home-grown potions.
My feet appreciated that ahead of a hike in the cooler mountains around Nuwara Eliya. The roads here twist past spectacular tea plantations tumbling down the terraces, with tea-pickers in bright dresses standing in sharp relief against a vivid green backdrop. The tea plantations were founded by British colonialists who couldn't live without a decent cuppa, and Nuwara Eliya was their stronghold. Check into The Hill Club, opened as a gentlemen's club in 1876 and now a delightful hotel where the waiters still wear crisp white gloves and guests dress up for dinner.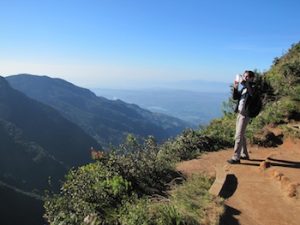 The following morning saw me hiking across Horton's Plains on a plateau that suddenly drops away and gives you great views for miles, appropriately called World's End. "It'll be your end too," Sujan fretted as I stepped forward to take my photos.
Finally I reached the south coast, and a couple of beach days in the warm Indian Ocean around Ahangama were a treat after being constantly on the move. But make a final stop before completing the circuit in historic Galle, a fortified town built by the Dutch in the 1660s. Its sturdy ramparts are still intact, and the houses within these ancient walls have morphed into art galleries, boutiques and tiny cafes, giving the place a bohemian feel and a very laid-back character.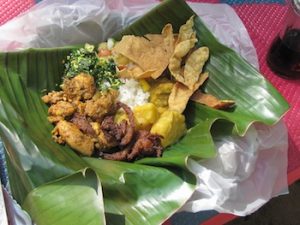 The food in Sri Lanka is delightfully spicy, and the national dish of curry and rice is a lot more entertaining than it sounds. You'll end up surrounded by different bowls containing a tongue-tingling meat curry, rice, poppadums, a fiery sambal of coconut and green chili, green leaf curry, potato curry and a vegetable curry. It's fun to buy a small version of that as a 'lunch box' in a café, where a spoonful of each is plopped into a box to eat in or take away. The hoppers are great too – they're like pancakes, except the cook rolls the batter around a high-sided bowl to create an edible basket. Just add a splodge of chilli paste and you're good to go.
Details: To contact Sujan Weerakoon, mail him on: sujanweerakoon@gmail.com.